Cycling news
Festibike already has a date and headquarters for 2020
From September 11 to 13, Las Rozas de Madrid and its Fairgrounds will once again be the scene of the 2020 Bicycle Fair.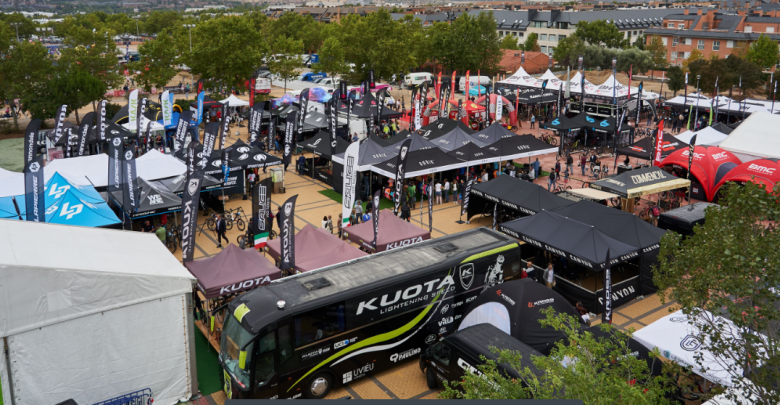 The return of Festibike In this 2019 aroused great interest on the part of the bicycle sector. Without a doubt a complete and massive cycling event well located and warm on an interesting date.
This year a total of 228 brands have been present at the fair and a large majority of other cycling companies have visited it to check its evolution and results in the first person.
The bottom line, and, above all, the feeling that the entire bicycle sector has been left with is that Festibike still has great potential when summoning and bringing together both the final and professional public.
On the other hand, the Festibike organization has once again made a strong commitment to a dynamic quality event offering all the necessary services and infrastructure to host a contest of this magnitude.
A complete event with a renewed and updated concept that has adapted to the needs of a market that is constantly changing and evolving.
Las Rozas headquarters of the 2020
Las Rozas, its Fairground and its surroundings have also proved to be the best scenario to organize Festibike and for this reason too It will again host the 2020 edition.
A municipality dedicated to sport that has a very active population with many bicycle users focused on leisure, sport and transport.
It will be a more interesting edition
Festibike, after having valued all the opinions and comments of the cycling sector during and after the fair, has begun to build and shape an even more interesting and profitable 2020 edition for everyone.
Work is already being done to offer a distribution of exhibition spaces that best suits the real needs of the sector without losing the essence of the fair.
For the 2020 Last Lap you will once again bet on an active and dynamic event with a wide range of sports, leisure and entertainment.
A great program of activities and participatory tests such as routes and popular marches, product tests, competitions, children's and family activities….
In this way Festibike intends to continue being the reference meeting of the cycling industry as the start of the next season, a great opportunity to meet and try all its news and an event with a lot of content aimed at all fans and users of the bicycle.
More information in www.festibike.com