Cycling news
Attempt to reactivate the #PorUnaLeyJusta initiative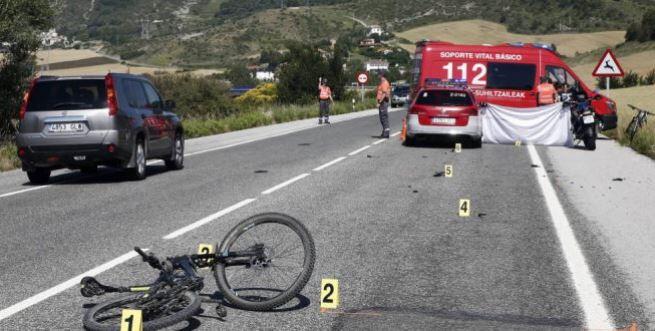 {wbamp-meta name = »image» url = »images / stories / news_08 / initiative-porunaleyjusta.jpg» width = »300 ″ height =» 150 ″}
The Spanish Cycling Federation and the Association of Professional Cyclists met on Tuesday to reactivate the initiative #PorUnaLeyJusta, which calls for the modification of the Criminal Code in a matter of recklessness and escape from the scene of the abuses of cyclists.
In this meeting were present the president of the Royal Spanish Cycling Federation (RFEC), José Luis López Cerrón; the legal advisor of the RFEC, José Antonio del Valle Herán, the general secretary of the Association of Professional Cyclists - (ACP), Alfonso Triviño, and the lawyer Francisco Parres, lawyer of Anna González, widow of Óscar Bautista, cyclist who died in 2013 after being run over by a truck driver who fled.
Next meeting with Pedro Sánchez
After discussing the current situation, a meeting is held with the current president of the Government, Pedro Sánchez, to review the commitment you acquired with this initiative before taking office, since the parliamentary situation is in a technical standstill and the work of the commission must be promoted again, reports the RFEC.
Similarly, will promote meetings with the different Parliamentary Groups to unblock the current positions and reach the majorities required to reform the Penal Code and that the #PorUnaLeyJust initiative be a reality.
Anna González, promoter of #PorUnaLeyJusta
Anna González, has been fighting for the modification of the Penal Code since then. Your initiative collection of signatures in change.org 200.000 signed the last 2017 signatures and in March of the same year they were delivered to the Congress of Deputies.
The accusation of 'light negligence' against the driver who ran over Óscar Bautista and fled the scene without even attending the cyclist, produced a popular clamor in favor of the modification of Article 142 of the Criminal Code, which regulates homicide by imprudence , and the 195, referring to the omission of duty of relief.
Source: sports practice