Cycling news
Climb the Covatilla, the Tornavacas in the Extrema, cicloturista route in Extremadura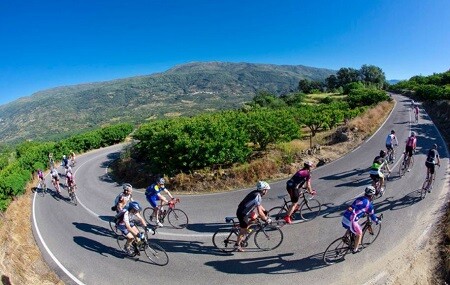 The second edition of this march will be held on June 28,29, 30 and XNUMX, which received a great reception this year.
The Extreme which consists of completing 3 stages with a total of 410 km and with more than 9.000 meters of accumulated slope will cross the regions of the Jerte Valley, the Sierra de Bejár and La Vera.
Among some of the ascents that will be made are mythical peaks such as the Covatilla, Quagmire, Honduras, Tornavacas although it will have new ports that will be uploaded for the first time in this edition.
The Extreme is a cycle route by stages and non-competitivewhere the goal is for everyone to enjoy the cycling in its own way and its rhythm.
They are made groups according to level; in the ascents each one rises to his step and in the refreshments we regroup again.
More information: www.laextrema.es/norte-extremadura/
You may also be interested in this