The North Pole Bike Extreme MTB marathon at the North Pole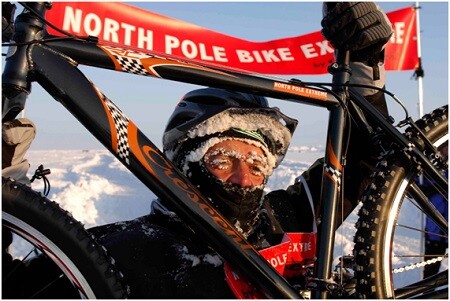 This is what some "crazy" bike riders did in the 2007 year in La North Pole Bike Extreme, a mountain bike competition held in the vicinity of the Geographical North Pole (at about 20 km of the 90ºN, according to the drift of the ice crust).
The athletes had to travel 42 km and face 26 degrees below zero.
The winner of the test was the Madrid Juan Antonio Alegre, 'Chinotto' (he had been third in the marathon on foot), second he finished Miguel Caselles, also from Madrid, and third in goal came Kym McConnell, from New Zealand.
The organization has no intention of returning to celebrate the race