Cycling news
The new signals of the DGT to protect the cyclist
The signals detect the cyclist and stay on until he leaves the danger zone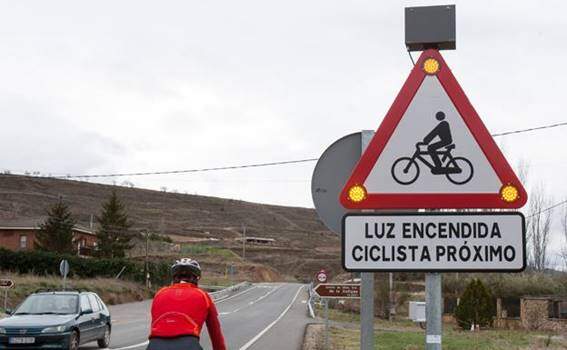 The DGT has presented in Murcia a new type of traffic signalsor with which he expects to warn the drivers of the presence of cyclists on the road.
With this measure the DGT pursues increase safety in areas of reduced visibility on those roads where cyclists and vehicles share a road.
According to Europa Press, the government delegate, Francisco Jiménez, presented this past this Friday the new luminous electronic signals that detect and alert drivers of the presence of cyclists in critical points of three of the four conventional roads of the Region of Murcia considered protected cycling routes, the RM-C1, where the presentation has taken place, the RM-B35 and the RM-A10.
These signs they detect the cyclist when entering a zone of reduced visibility and they stay on enough time until the protected section ends.
The set of each of these signals presented is equipped with detection electronics (sensors), microcontroller, GPRS communications, solar and battery power, fixed signaling and 3 high brightness LEDs.
A good measure, which we hope will be extended to the rest of the national territory in search of the safety of some of the most fragile groups on the roads, the cyclist.