Tour of the Giro d'Italia 2021
The Italian round will start on May 8 in Turin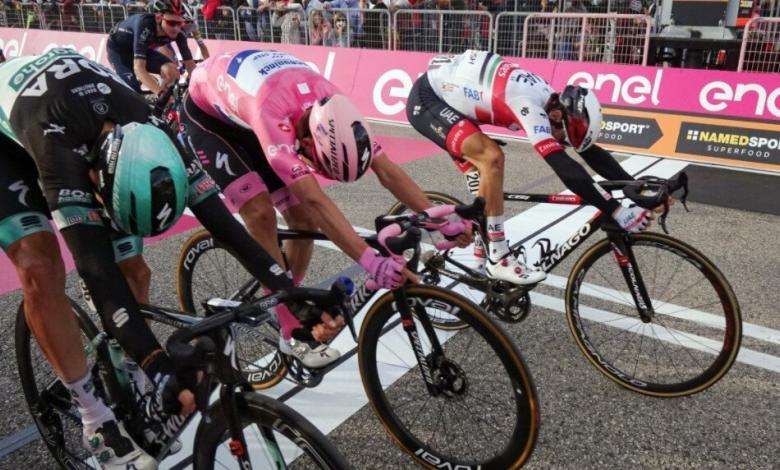 Yesterday the 104th edition of the Tour of Italy 2021 which will start from the Piedmont region.
The competition will begin with a 9-kilometer individual Time Trial starting and finishing in Turin on May 8.
In addition, La Corsa Rosa will have 8 high finishes and 2 CRI, the initial one and in Milan.
Giro Italia 2021 Stages List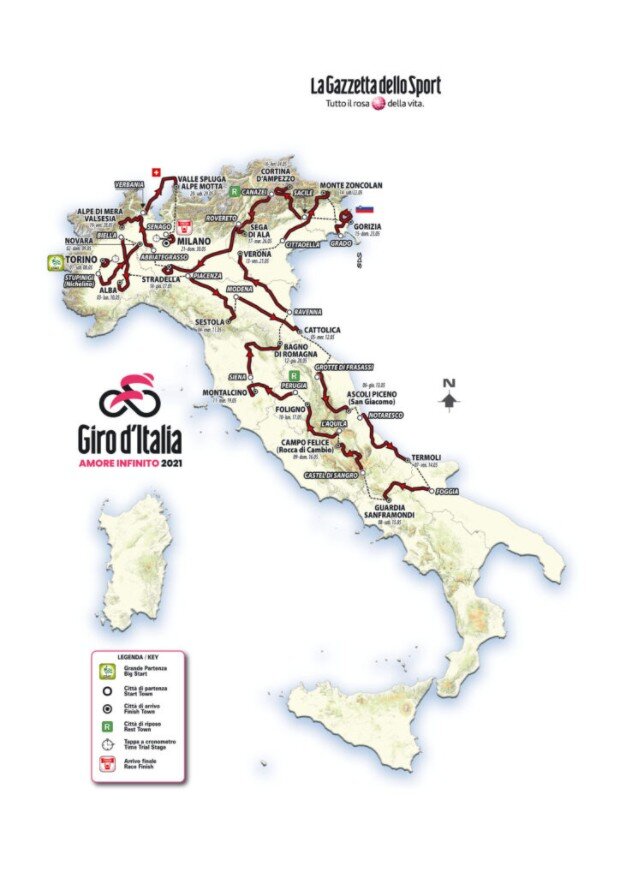 Etapa 1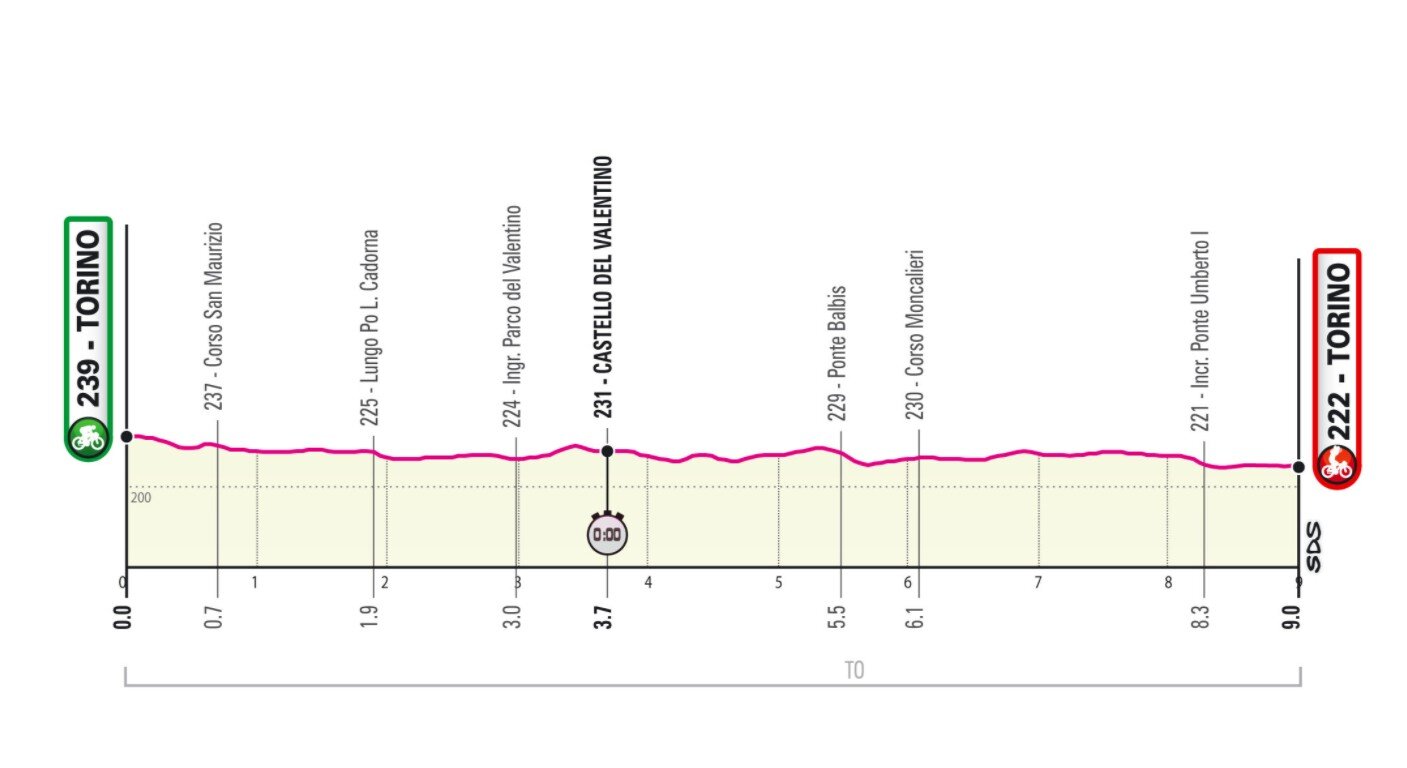 Sat 08/05
Torino - Torino TISSOT ITT
9 km
Etapa 2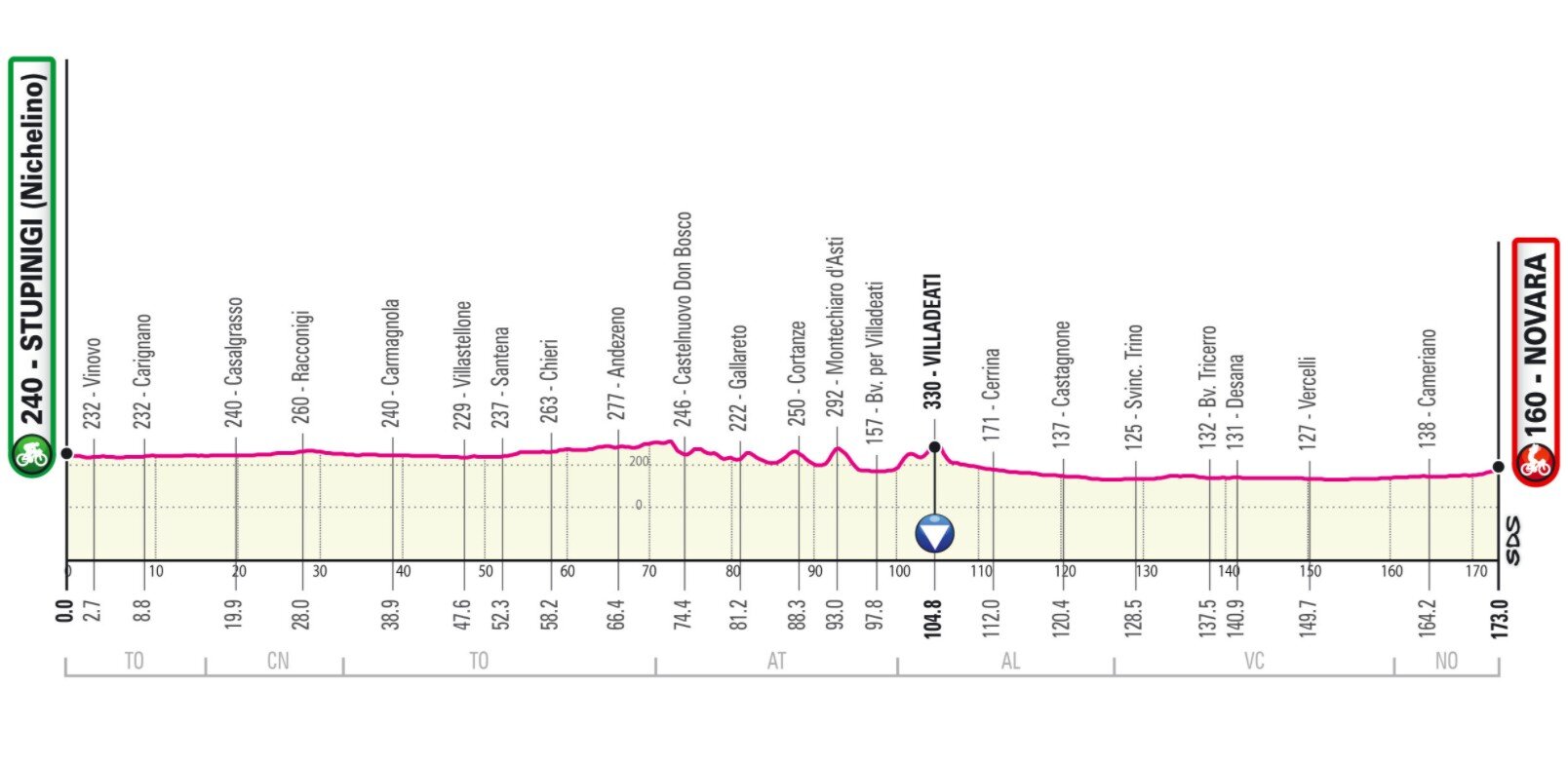 09/05
Stupinigi (Nichelino) - Novara
173 km
Etapa 3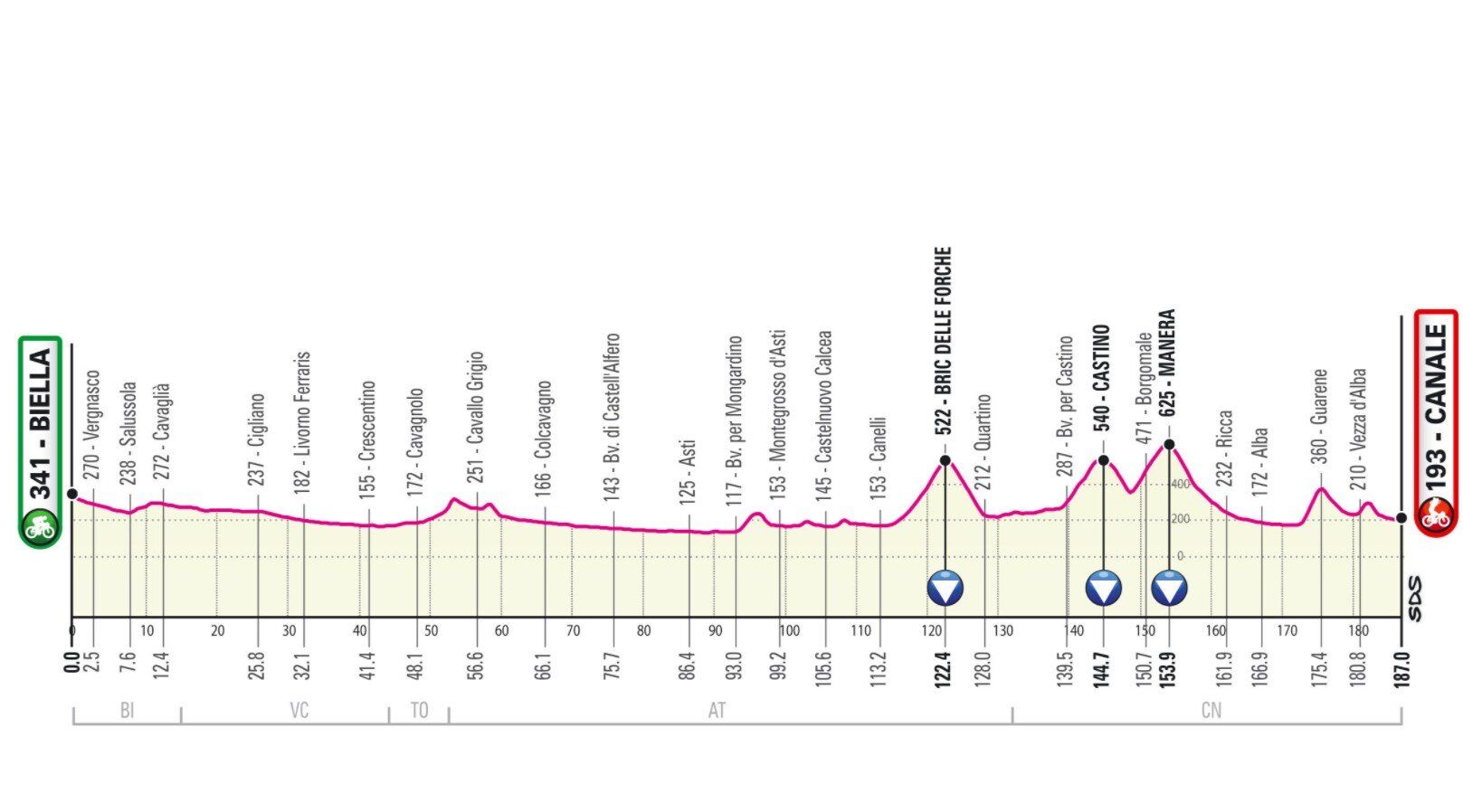 10/05
Biella - Canale
187 km
Etapa 4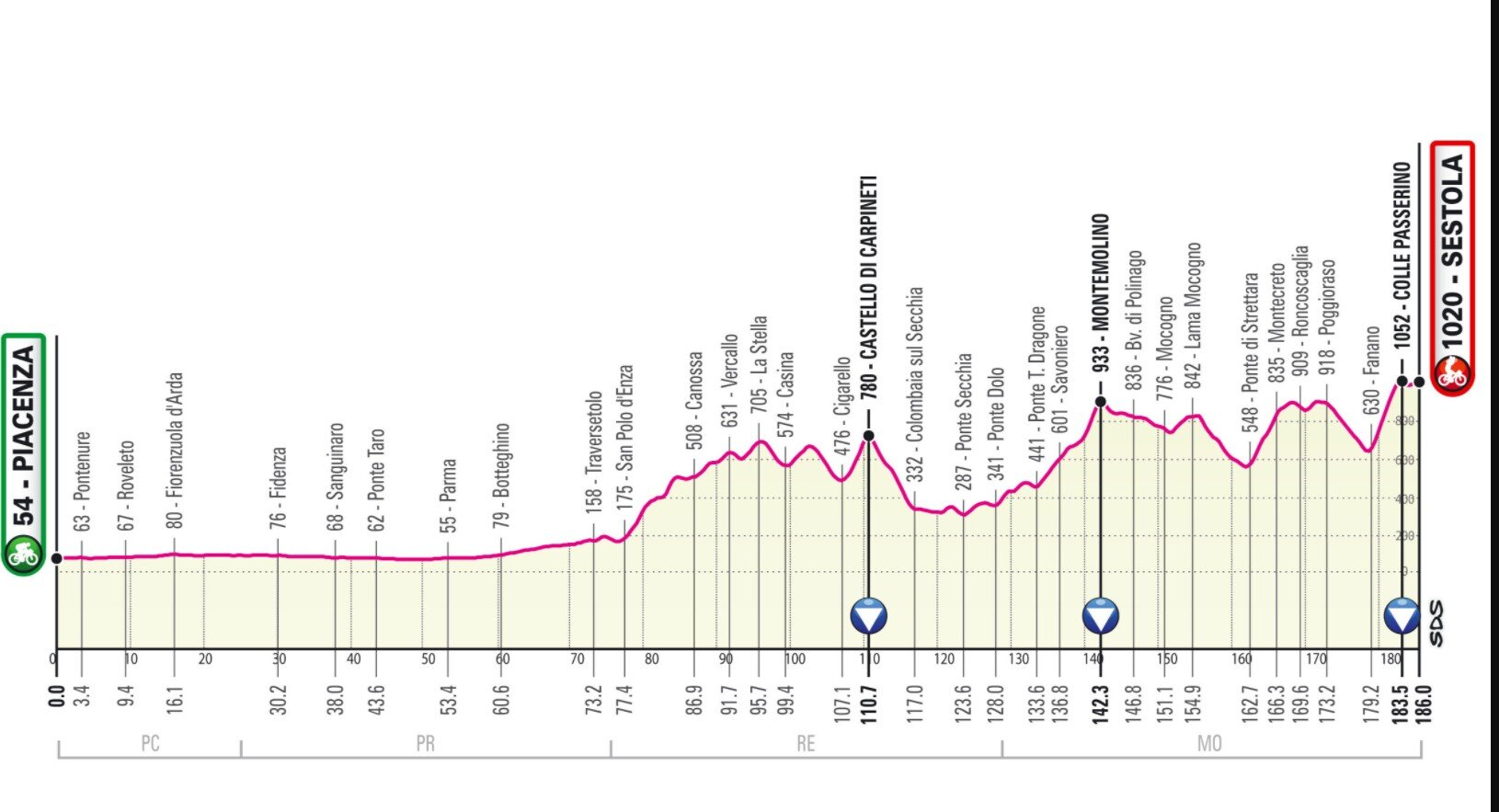 11/05
Piacenza - Sestola
186 km
Etapa 5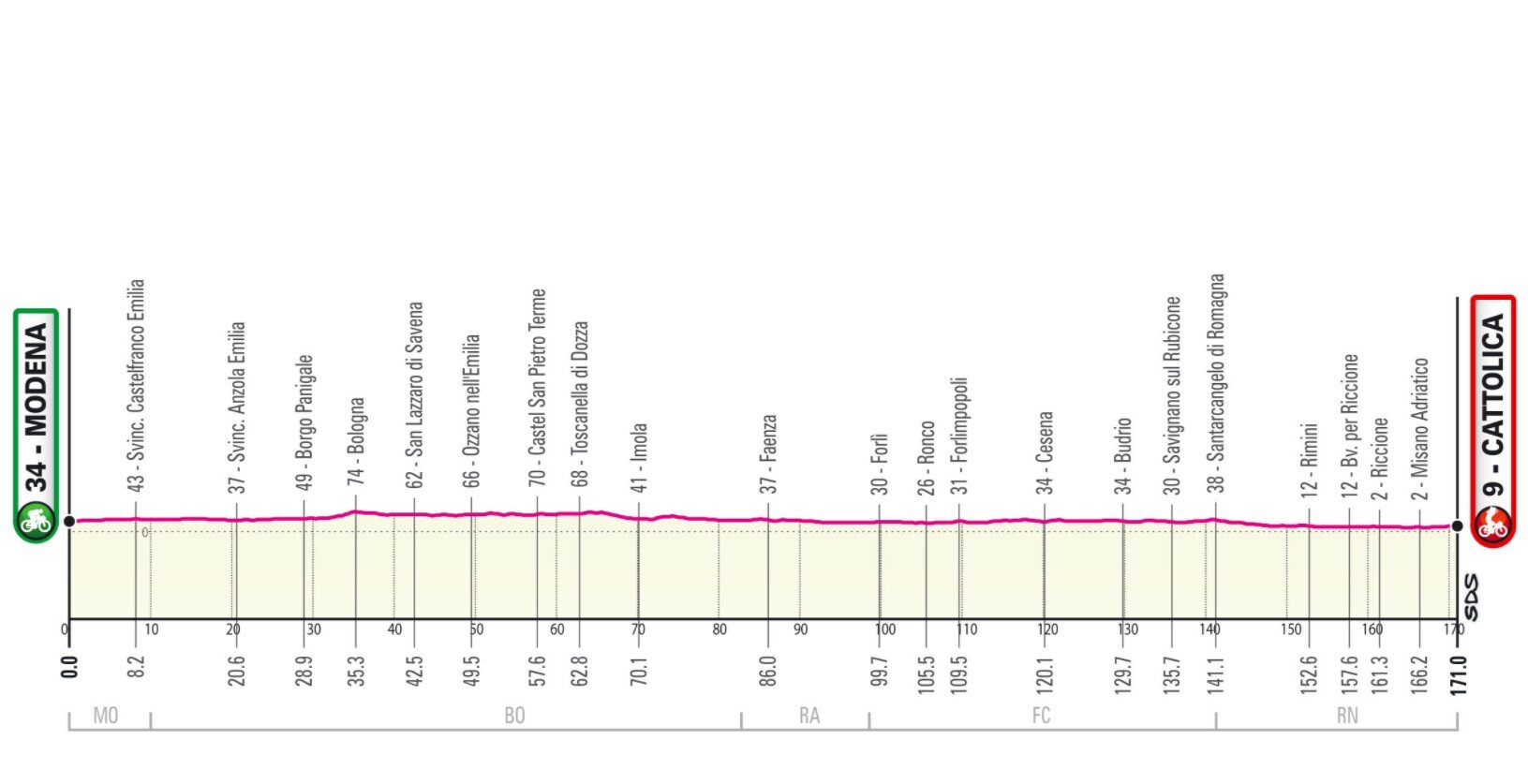 12/05
Modena - Cattolica
171 km
Etapa 6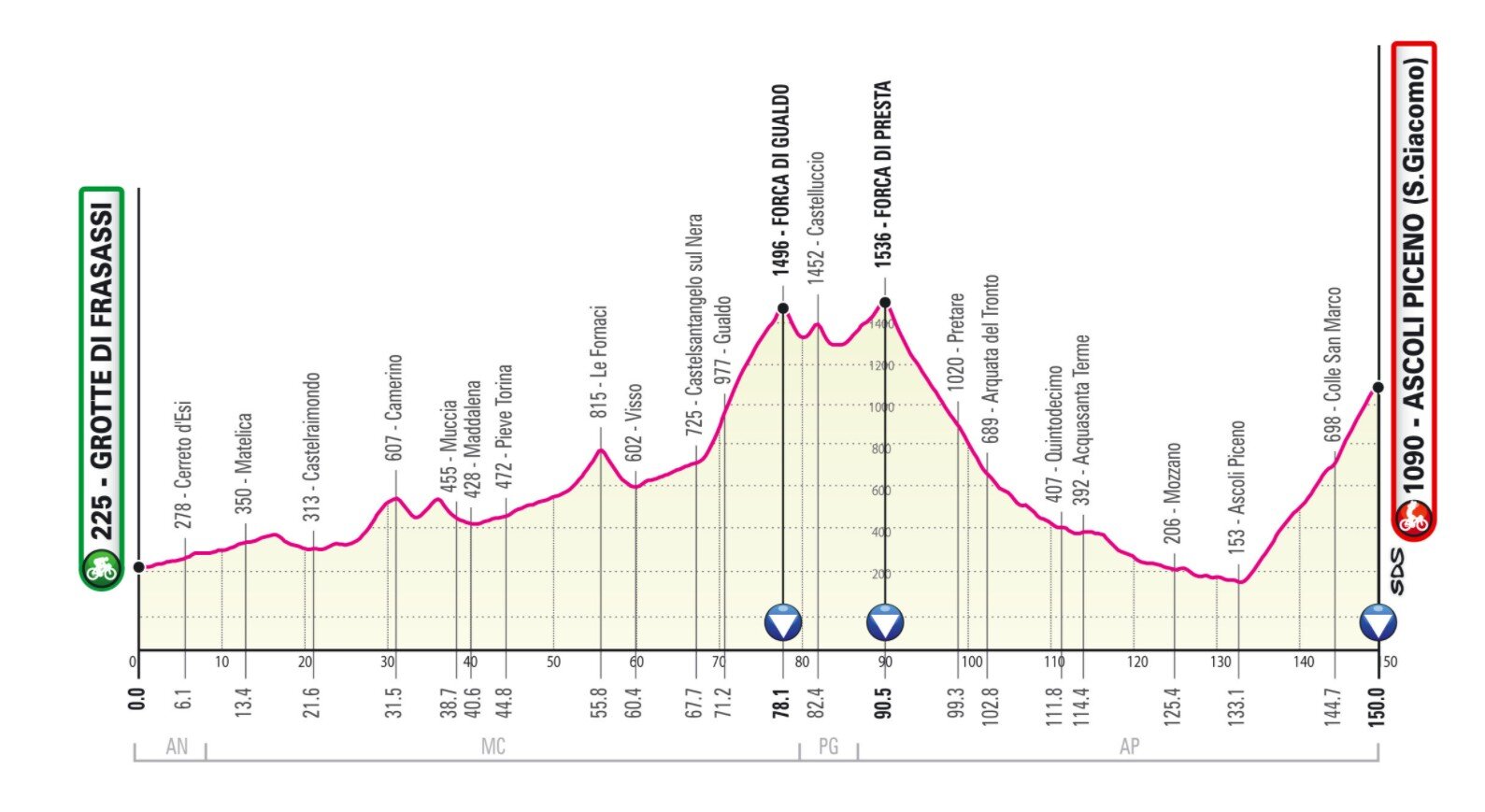 13/05
Grotte di Frasassi - Ascoli Piceno (San Giacomo)
150 km
Etapa 7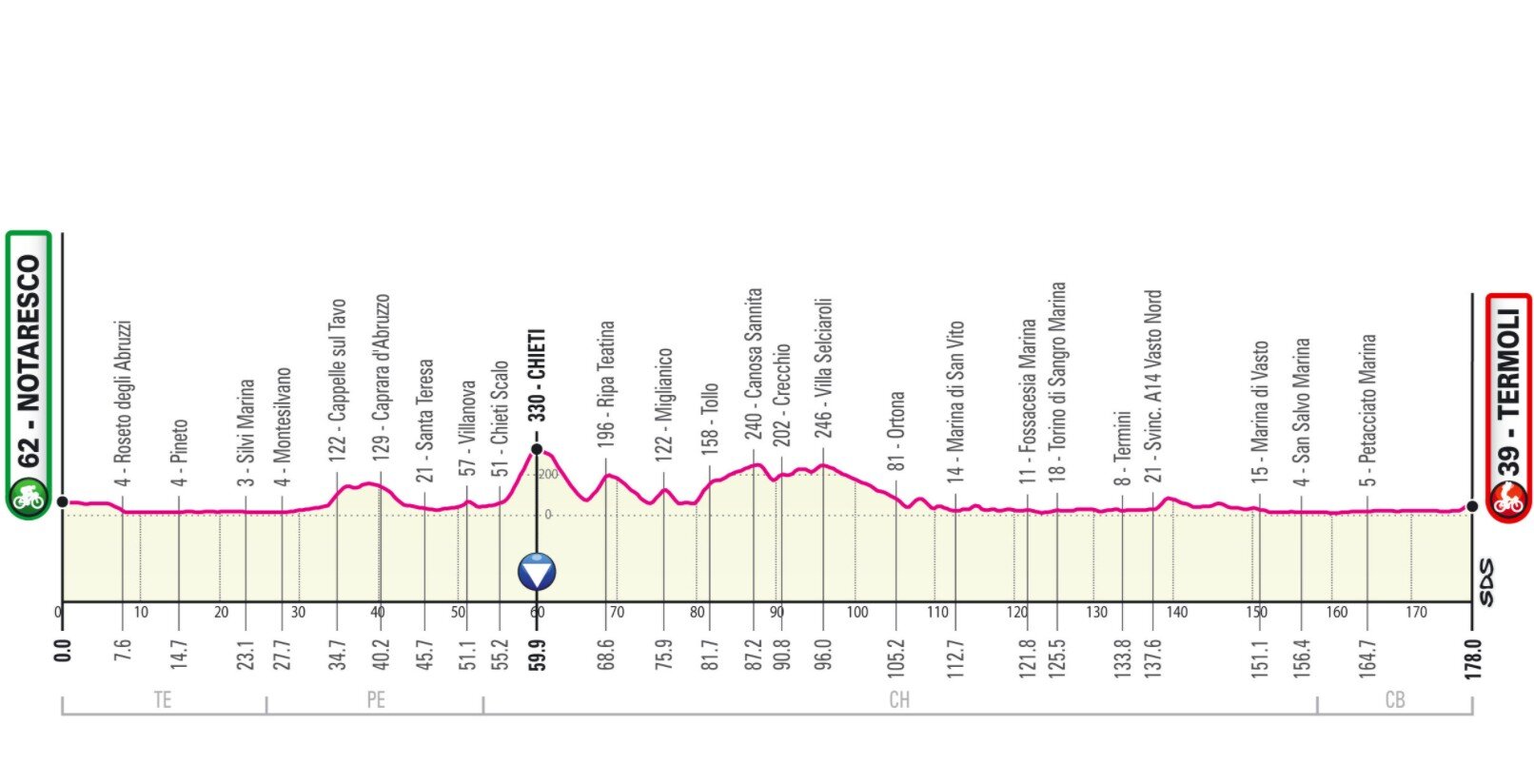 14/05
Notaresco - Termoli
178 km
Etapa 8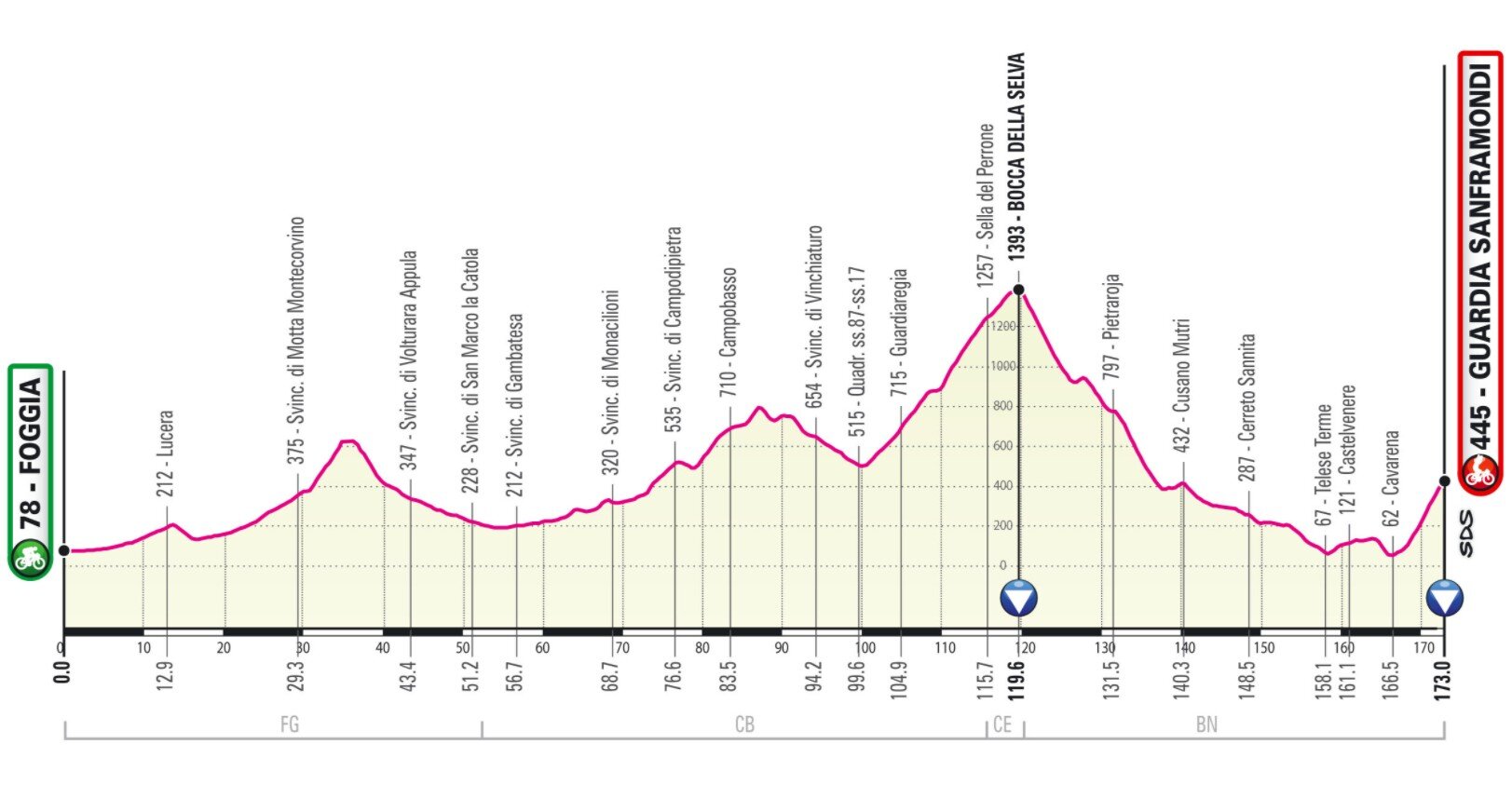 Sat 15/05
Foggia - Sanframondi Guard
173 km
Etapa 9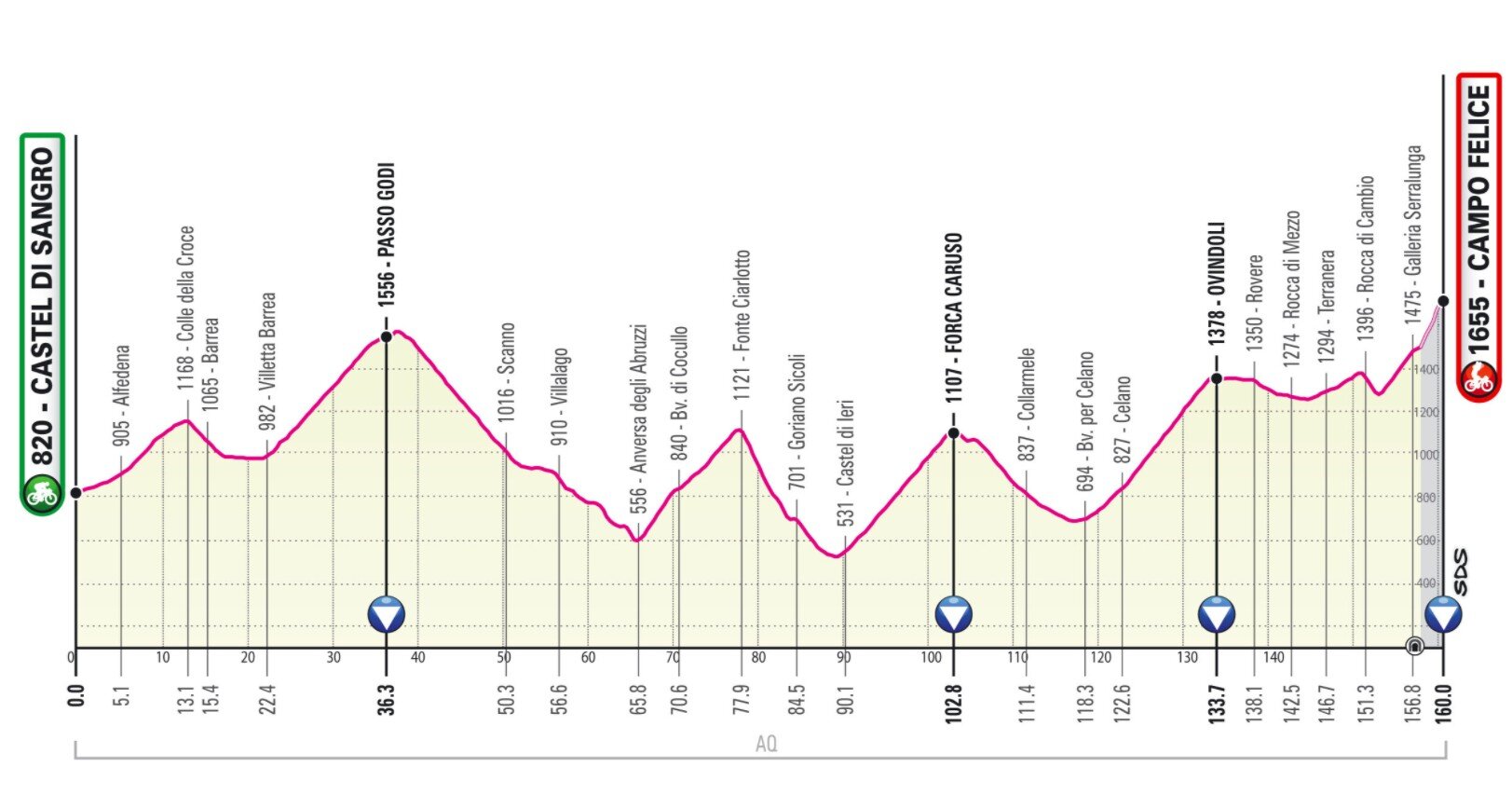 16/05
Castel di Sangro - Campo Felice (Rocca di Cambio)
160 km
Etapa 10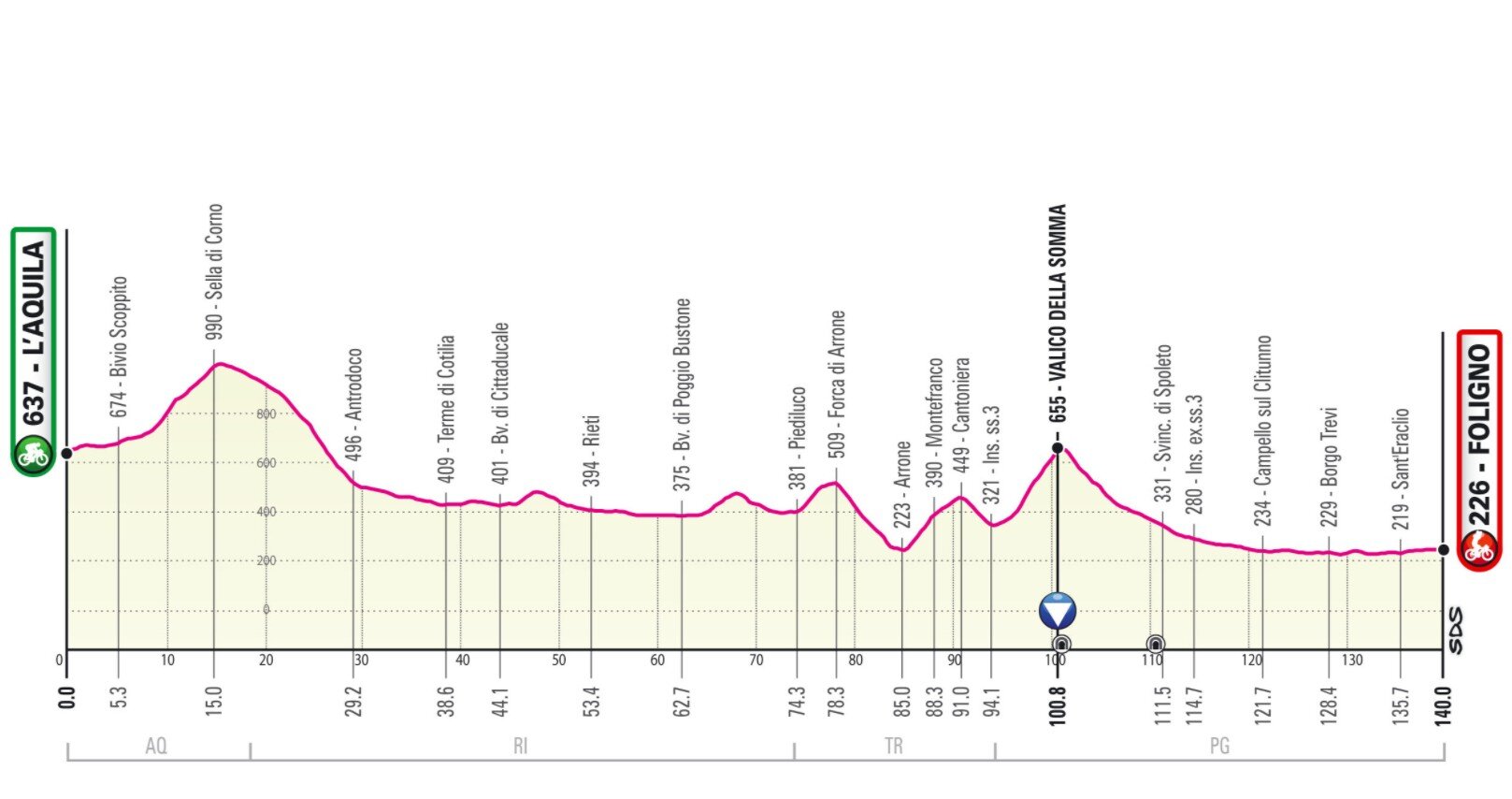 17/05
L'Aquila - Foligno
140 km
Etapa 11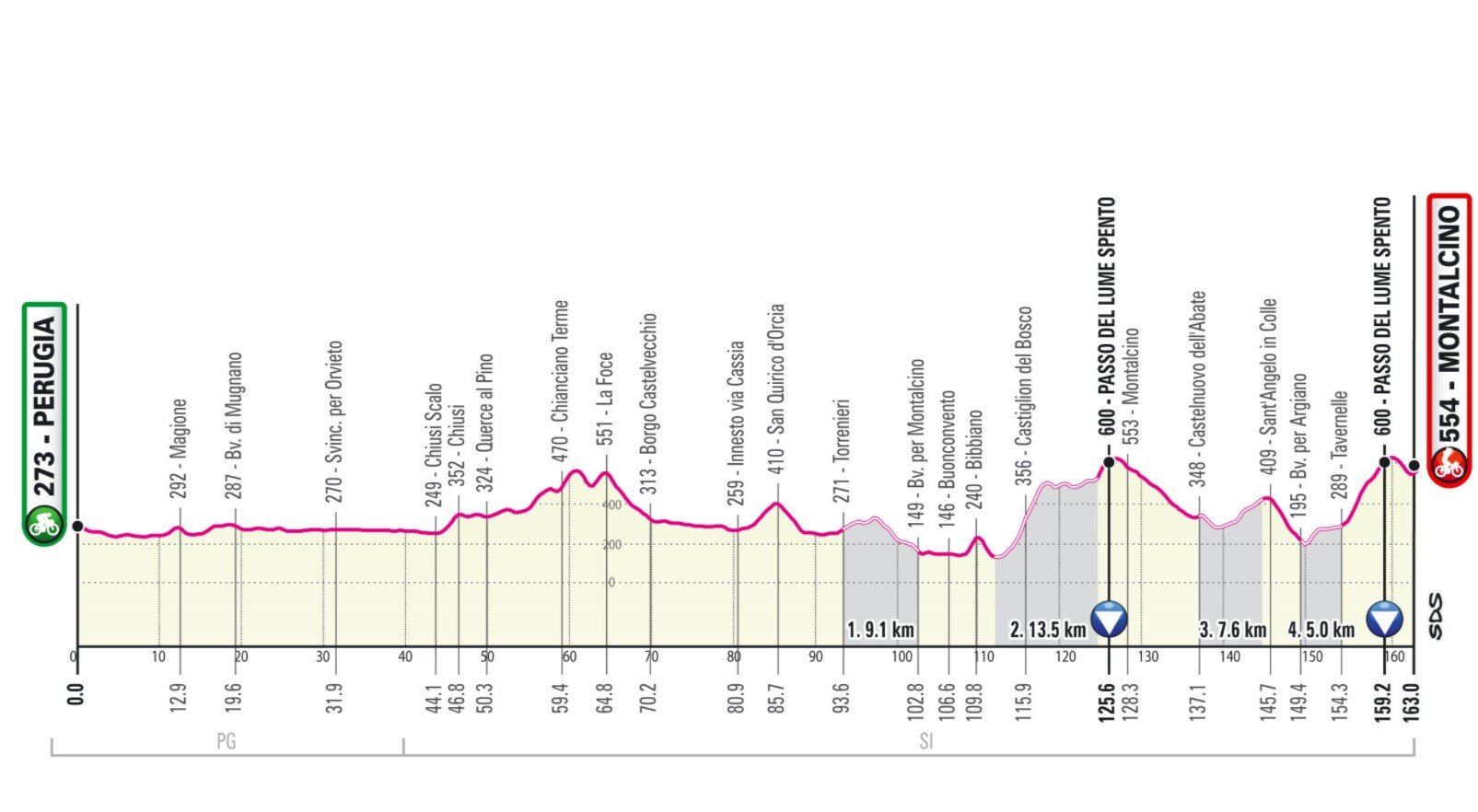 19/05
Perugia - Montalcino (Brunello di Montalcino Wine Stage)
163 km
Etapa 12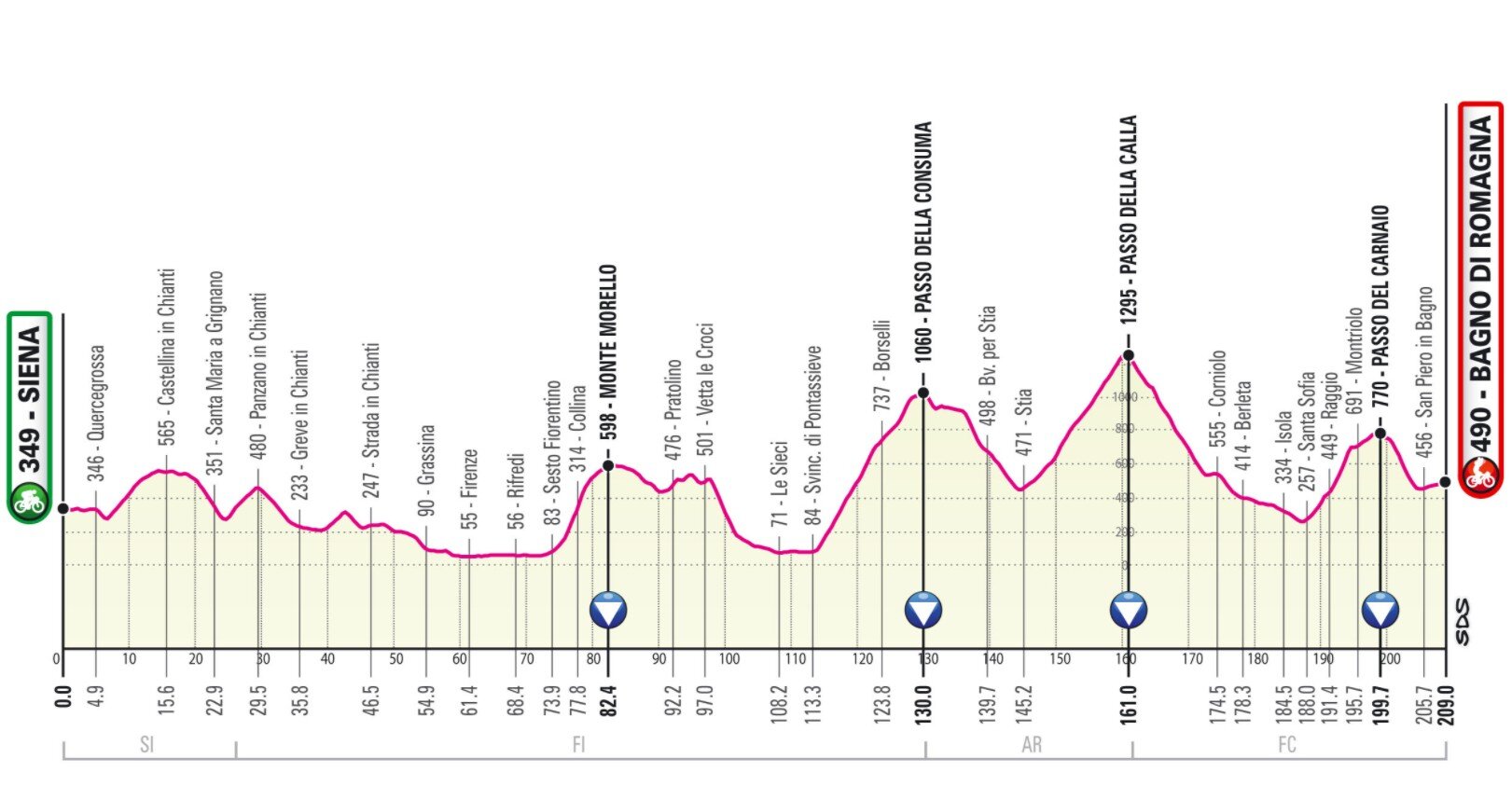 20/05
Siena - Bagno di Romagna
209 km
Etapa 13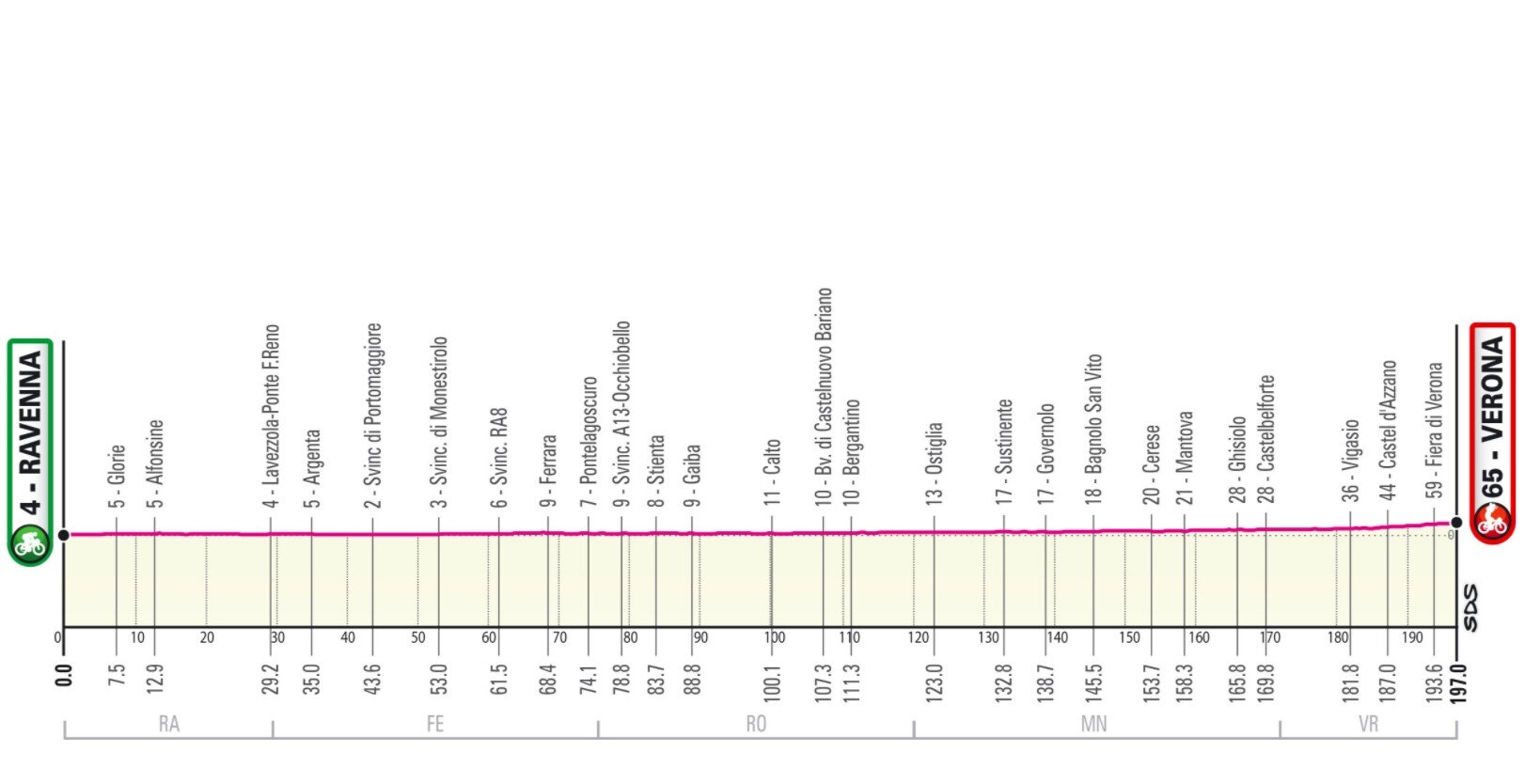 21/05
Ravenna - Verona
197 km
Etapa 14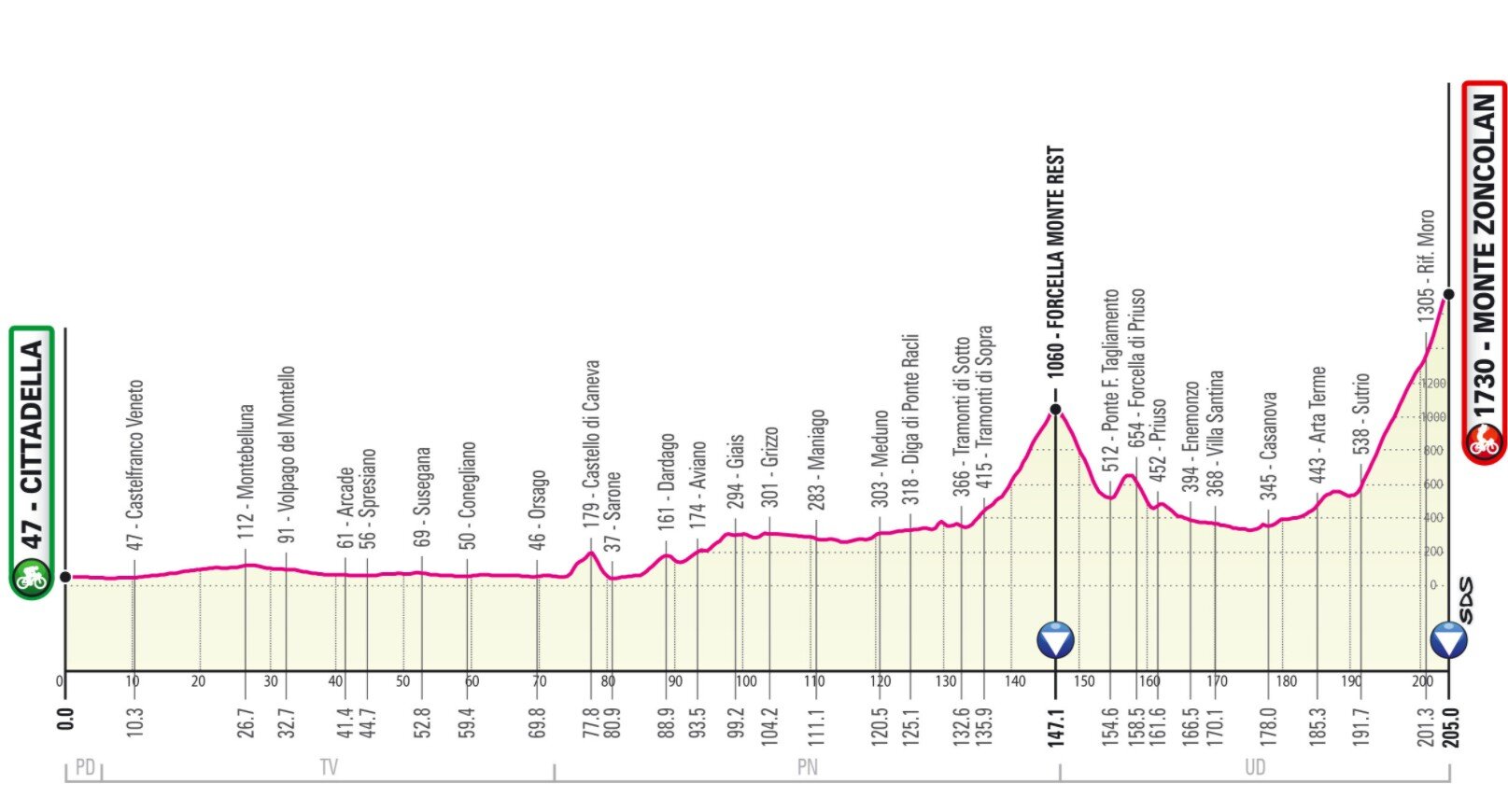 Sat 22/05
Cittadella - Monte Zoncolan
205 km
Etapa 15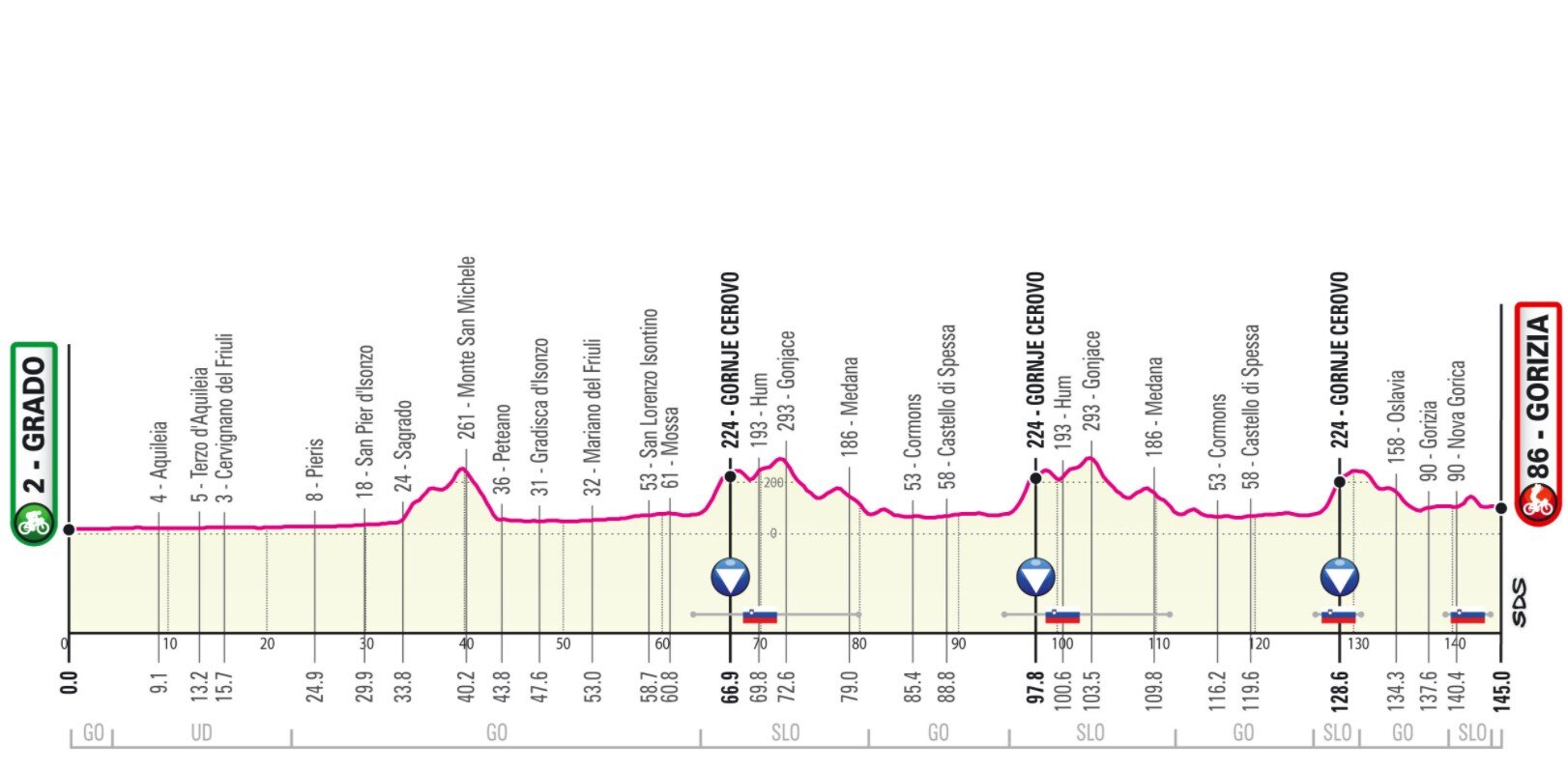 23/05
Grade - Gorizia
145 km
Etapa 16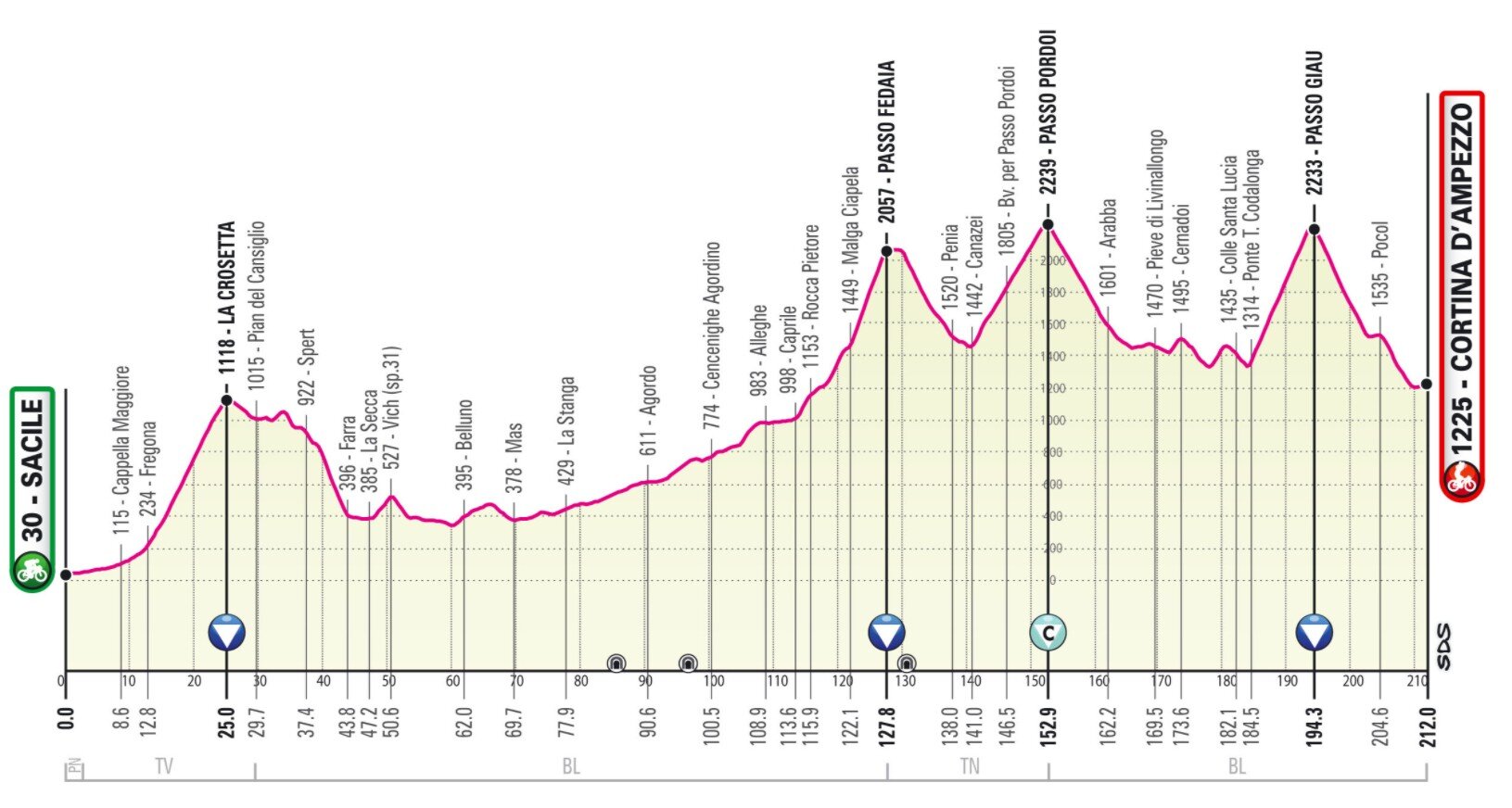 24/05
Sacile - Cortina d'Ampezzo
212 km
Etapa 17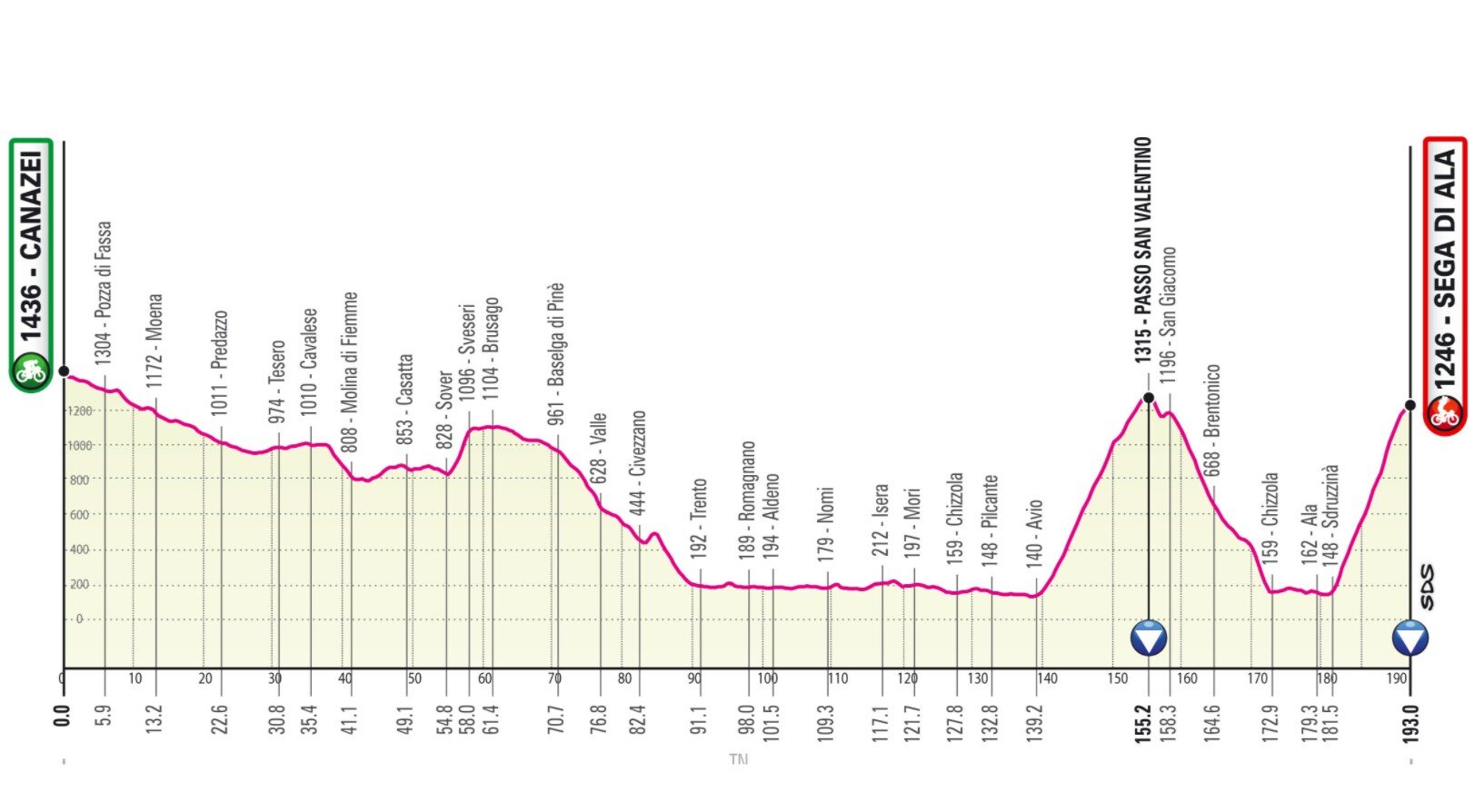 26/05
Canazei - Sega di Ala
193 km
Etapa 18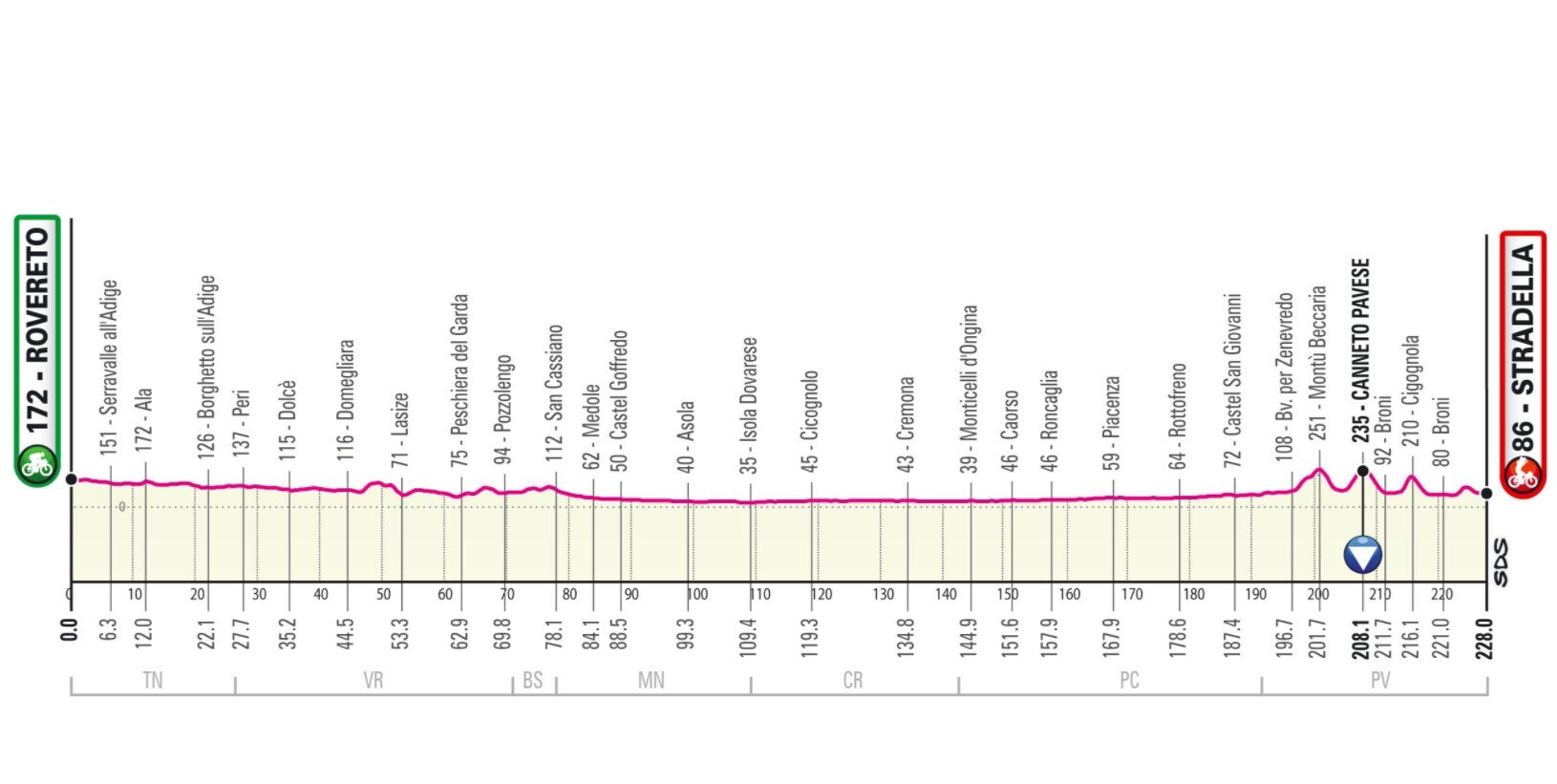 27/05
Rovereto - Stradella
228 km
Etapa 19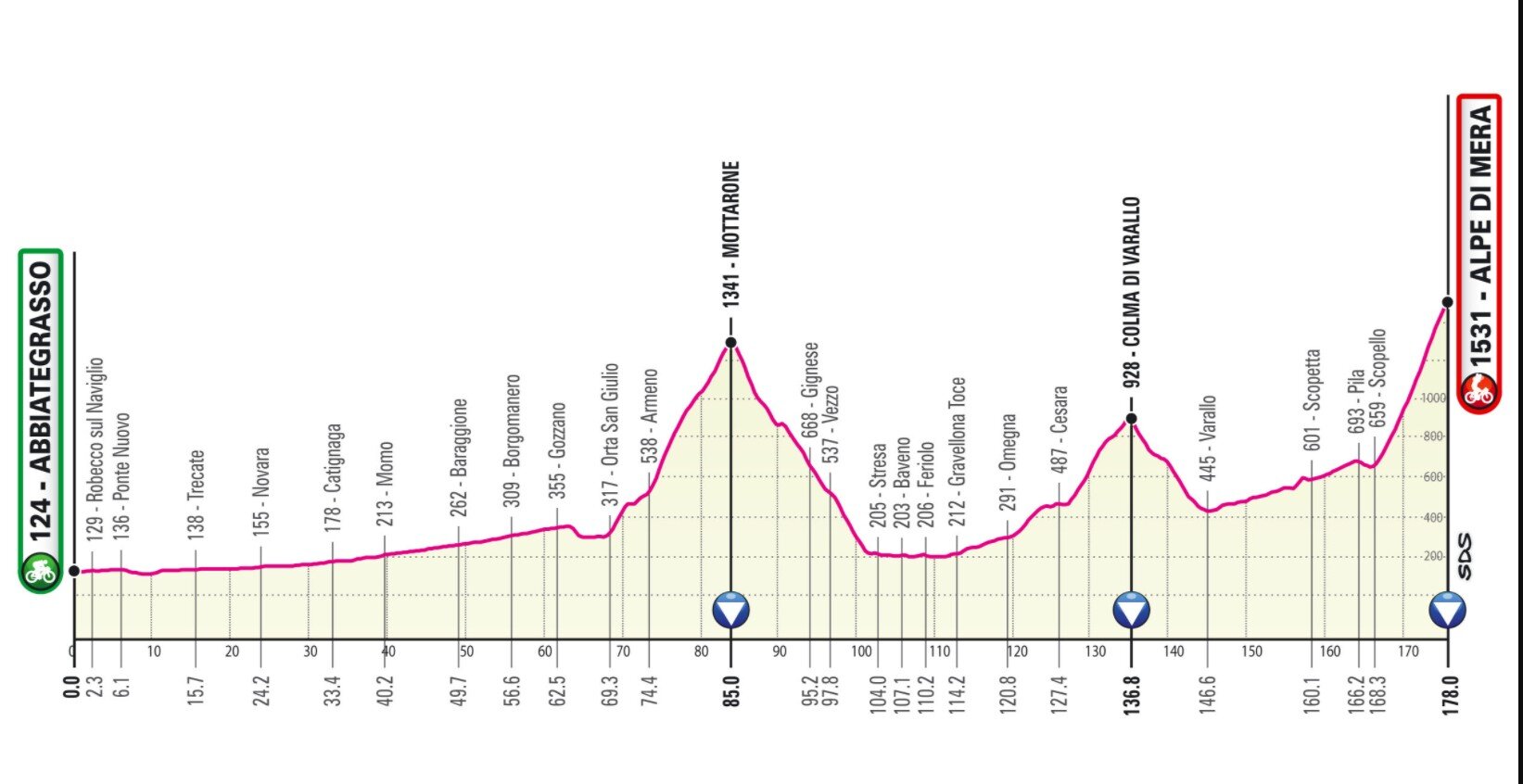 28/05
Abbiategrasso - Alpe di Mera (Valsesia)
178 km
Etapa 20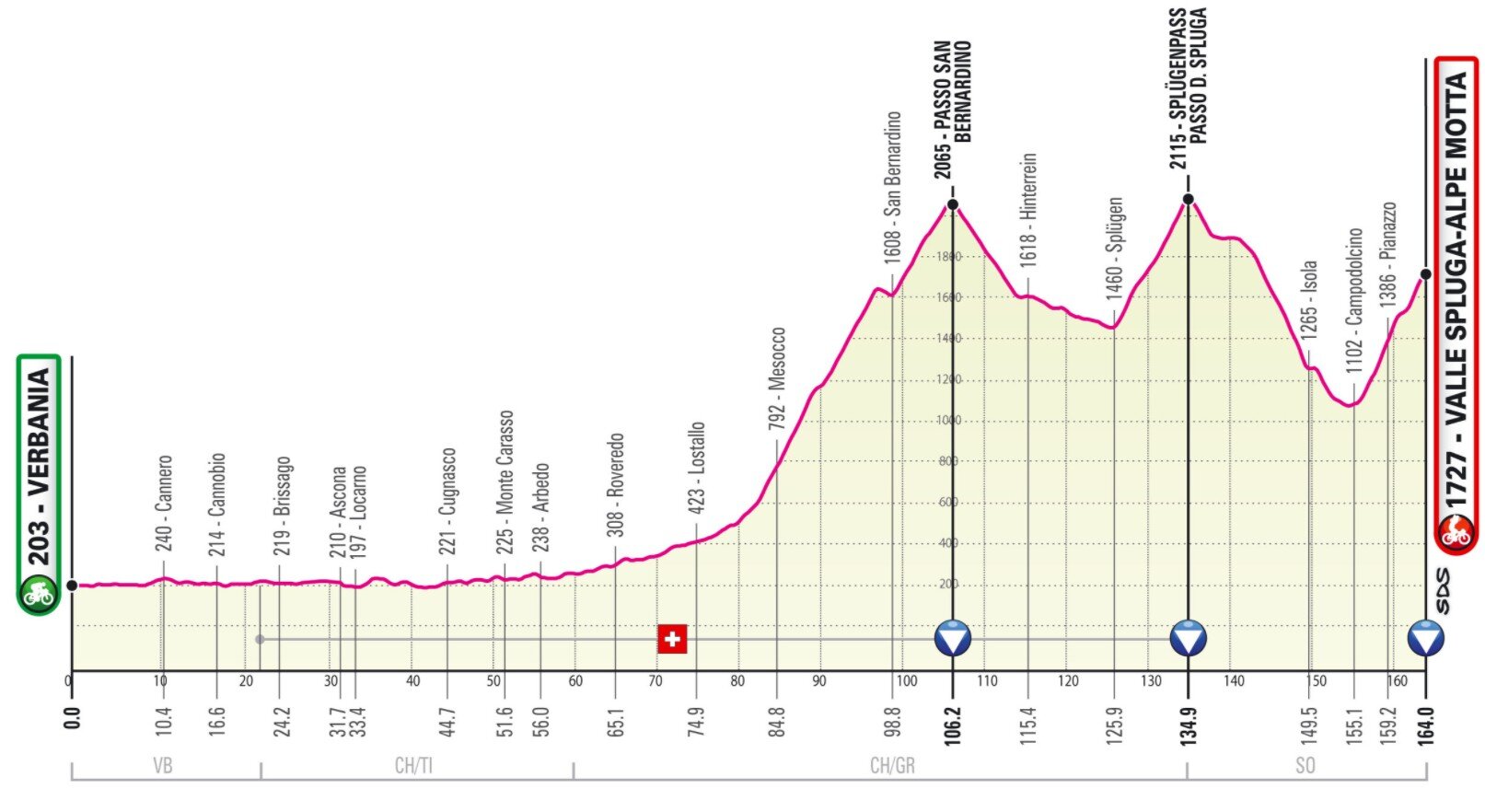 Sat 29/05
Verbania - Spluga Valley - Alpe Motta
164 km
Etapa 21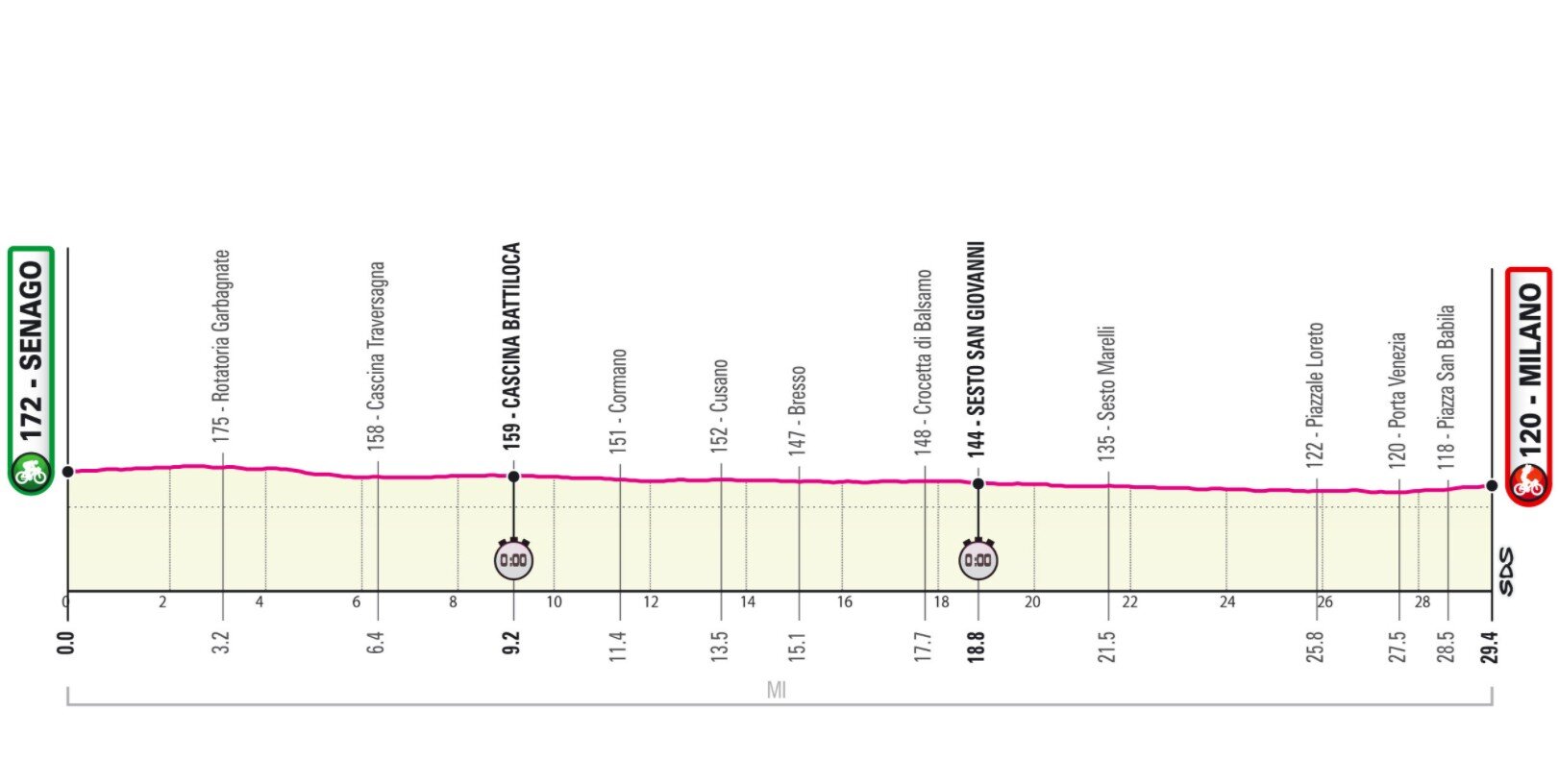 30/05
Senago - Milano TISSOT ITT
29,4 km