Cycling news
The "Shimano Grand Tour" challenge live on Strava
In honor of the big 3 laps, Shimano challenges you to cover 333 km or more over the next 3 weeks.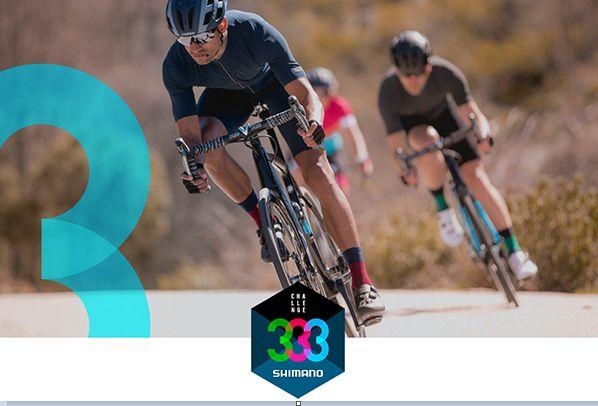 The big three laps of professional cycling are highly anticipated events for all cycling fans in the summer months, serving as inspiration to get out there and ride more.
But with the forced restructuring of the calendar to fall this year, you surely still need your dose of summer cycling, so let the Shimano Grand Tour inspire you!
You will have to travel at least 333 km
In honor of the big 3 laps, Shimano challenges you to cover 333 km or more between Tuesday, July 21 and Monday, August 10.
If you complete the challenge, you have the opportunity to win the exact same group that professionals use; Shimano's DURA-ACE Di2 groupset (disc brake or rim) with potentiometer R9100-P.
And if you think that traveling 333 km is easy, for all those who go out riding for the 21 consecutive days (with 2 days of rest allowed, just like the professionals), Shimano will offer some special prizes.
There will be a neutral assistance team in Spain
In addition, to motivate cyclists across Europe in the challenge, the neutral support team from Shimano (our #CochesAzules here in Spain) will be in three popular cycling venues in Europe to offer support, advice and mechanical assistance (although we are very sorry, this year we will not be able to offer you the highly priced Shimano drums).
The Shimano neutral assistance car team will be present the following days at these locations:
The Netherlands: Thursday 23/07 at Amerongse berg (upper parking)
Spain: Thursday 06/08 in the Port of Morcuera from Miraflores
Italy: Sunday 02/08, in the Siena region
How to participate?
The exact times will be communicated through the Facebook pages of Shimano in Holland, Spain and Italy.
To participate, head over to the Strava challenge page and sign up for the challenge. SHIMANO GRAND TOUR.
Winners will be contacted by email starting Monday, August 10.