Cycling news
Samuel Sánchez, involuntary positive according to the UCI
The UCI confirmed its positive, but acknowledged its unintentionality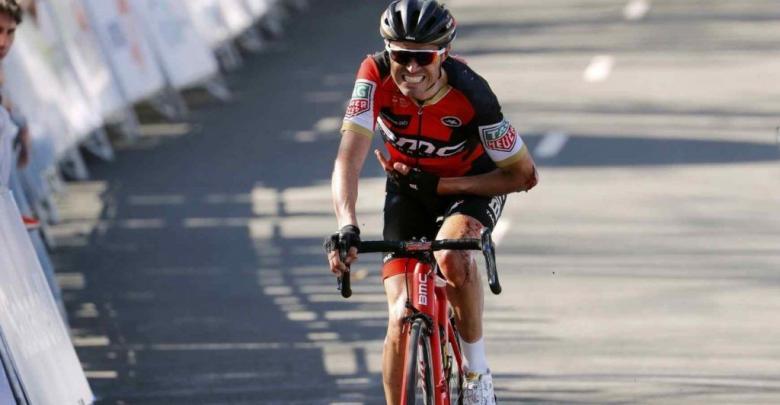 Almost two years later, the Professional Cycling Union (UCI) announced on Monday the resolution of the 'Samuel case'.
The UCI confirmed its positive, but acknowledged its unintentionality. A resolution that arrives late, but that serves to leave immaculate the sports curriculum of a Samuel Sánchez that had the deference of attending to MD in the middle of the vortex
Before the resolution and the sending of the document, the formerly talked with the newspaper MARCA, the first means to advance their reaction to the resolution that was communicated by email while riding a bike. "I had been waiting for this moment to come. It shows that there was no intention, that I never wanted to dope. I'm calm, nobody will say that I intentionally dopé. I can look people in the face. In the analysis appeared a nanogram of that peptide, only one, for the contamination of a legal supplement that I prefer not to say«, Said the cyclist from his home, in Oviedo.
Goodbye hasty
The Asturian, who I already had the decision taken to retire in 2017 and that he gladly accepted this resolution that he signed and sent to the UCI last Thursday, he was forced to hang up the bike earlier than expected by a resolution whose end was late.
At least, the UCI has acknowledged in its communiqué that there was no intentionality, what leaves "the calm head" to the 2008 Olympic champion in Beijing, podium in the Tour and winner of stages both in the 'Grande Boucle' and in the Vuelta that at all times offered "to collaborate with the competent authorities" .
You will not have an economic sanction
In spite of not having an economic sanction (in these cases the runner is usually punished with an 70% of his salary) and accepting the UCI the possibility that the origin of the adverse result came through a contaminated supplement that Sánchez was using, yes there will be a sanction until the August 16. "The smallest there may be" and inferior to the usual four years with those who recently punished Nicola Ruffoni, Igor Merino, Stefan Pirazzi or Samuele Conti.
His can be considered a case of involuntary doping, to which José Luis Terreros refers. «The World Anti-Doping Code should distinguish more between accidental and fraudulent ones«, Says the director of the Anti-Doping Agency (AEPSAD).
He does not intend to return
He will not be able to run the next two months, an insignificant news for the already ex-runner, who do not think about going back. Samu is very motivated with his new life that is still linked to cycling thanks to the school with which he collaborates in his homeland "which is giving many children the opportunity to fulfill the dream that I achieved as a professional".
Source: brand