UCI suspends Dylan Groenewegen for nine months for accident in Poland
He will also participate "in a series of events for the benefit of the cycling community" during his suspension.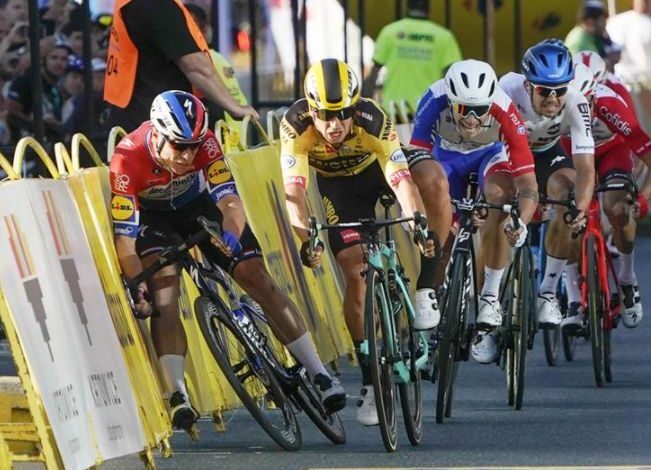 As reported by sports world, The International Cycling Union (UCI) has confirmed the suspension for nine months from the Dutch Dylan Groenewegen (Jumbo-Visma) for the accident that occurred on August 5 in the first stage of the Tour of Poland,
Groenewegen pushed his compatriot in a sprint Fabio Jacobsen, who jumped over a fence and stood for two days in a coma after being operated on for various head and face fractures and undergoing facial reconstruction in October.
During the investigation, Groenewegen, 27, "admitted to straying from his line and committing a violation of UCI rules"
The rider will participate "in a series of events to benefit the cycling community" during his suspension.
"That accident will forever be a black page in my career. During the sprint I deviated from my line.
Sorry, because I want to be a fair sprinter. The consequences were very regrettable and serious.
I am well aware of this and I hope this has been a wise lesson for all sprinters."Dylan Groenewegen said in a statement provided by his team.
In it, Groenewegen assured that he is closely following the news of Jakobsen's recovery. "I can only hope that one day he will come back fully. Closing the disciplinary matter creates clarity.
That gives me a chance to look forward again. I'm happy about that, even though May 7 is still a long way off. I am happy with the support I receive from the Jumbo-Visma team, my family and friends.
Together we will work for that day both mentally and physically ", he declared. For his part, the team director, Richard Plugge, accepted that in the accident "the seriousness of the consequences was unfathomable".
In release in which it informs Groenewegen of the sanction, the UCI highlights "the importance of acting from a disciplinary point of view in these types of incidents in a fair and consistent manner, as well as constantly working to improve road safety".
Further information: https://www.uci.org/