A cyclist of 17 years, with a lung punctured after a chilling accident
Lorenzo Gobbo participated in Ghent in the European sub-23 track when he was injured by a piece of velodrome wood.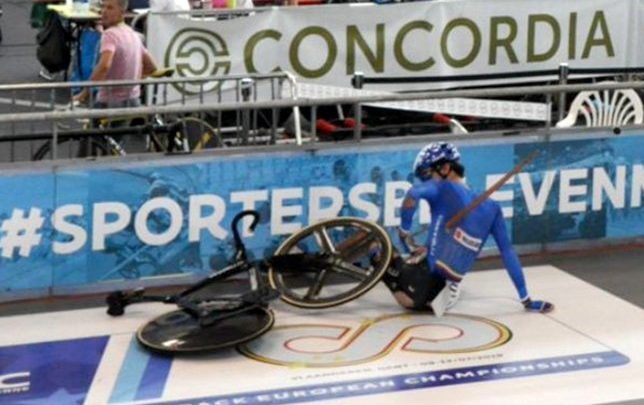 As reported by the world, the Italian cyclist Lorenzo Gobbo, of 17 years, is hospitalized in Ghent with a lung piercing, caused by a piece of parquet from the velodrome of the Belgian city. The accident occurred on Friday, when Gobbo participated in the European sub-23 track cycling.
«Now he recovers after the surgery, but remains in intensive care to avoid infections«, Said Frank Glorieux, executive director of the organizer of the event, held at the Vlaams Wielercentrum Eddy Merckx in Ghent.
Gobbo stuck a long ribbon in his left side and had to be immediately transferred to the Jan Palfijn Hospital, where he was removed. "Everything is under control," added Glorieux, who went to the medical center to visit the cyclist, already accompanied by his parents. According to Il Corriere della Sera, the doctors had to apply 200 stitches.
Stunning incident agli #Europei #track per Lorenzo #Gobbo, trafilto al polmone. Tre ore di intervention è fuori pericolohttps://t.co/52kK3eaOq4 pic.twitter.com/K4WKyOm58Z

- BICITV (@bicitv) 12 de julio de 2019


The accident took place during the omnium test in the junior category. Everything was unleashed with a pedal, which extracted the piece of wood that ended up impacting on Gobbo.