A Colombian of 12 years breaks the record of the children's hour that Sagan had for 20 years ago
Esteban Mejía Morales made 38 kilometers -820 meters, setting a new world time record in his category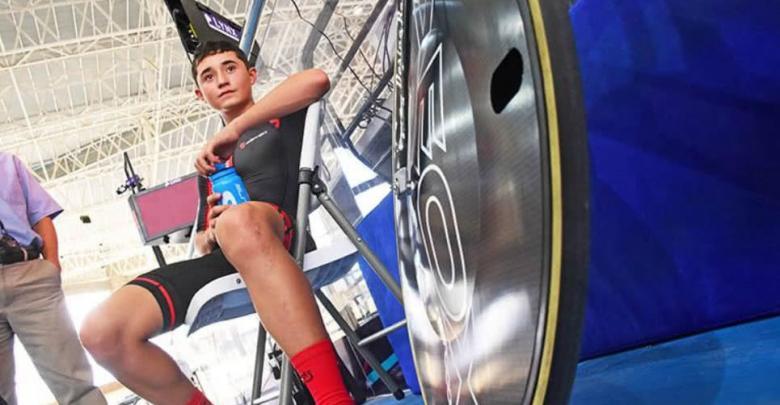 The Colombian cyclist Esteban Mejía Morales, 12 year old, broke last Saturday three world records in the children's category at the La Tamborada velodrome in Cochabamba (Bolivia)
Morales got the best time in the 200, 500 meters, and of the time touring the distance of 38,820 meters. These records have yet to be approved by the UCI
He broke Sagan's record that had been in place for 20 years
With the time achieved yesterday, he broke the record of the time he had held for 20 years ago the Slovak Peter Sagan , who imposed it when he was 11 years old. The distance he completed in one hour was 35,700 km
"A pride to have made that record, I hope now that in Colombia they receive me well. Peter Sagan had this record at first", Commented the cyclist to the Colombian federation.
He also beat the record of 200 and 500 meters
In addition, he achieved a time of 12,734 seconds in the test of the 200 meters and 37,25 seconds in the 500 meters.
On May he achieved the Colombian Chronoscalada record
The young cyclist was already news in Colombia last May, when he achieved the Colombian record in the children's cycling category in the Cronoescalada, between the cities of Quimbaya-Filandia.
Mejía finished the competition with a time of 44 minutes and 18 seconds (44'18 "), surpassing the previous mark that was of 48'48", which means that it went down in 4'30 ".