One of the great promises of cycling with just 19 years left paraplegic after an accident
Maas crashed into a car that circulated by mistake in the route of the Piccolo Lombardia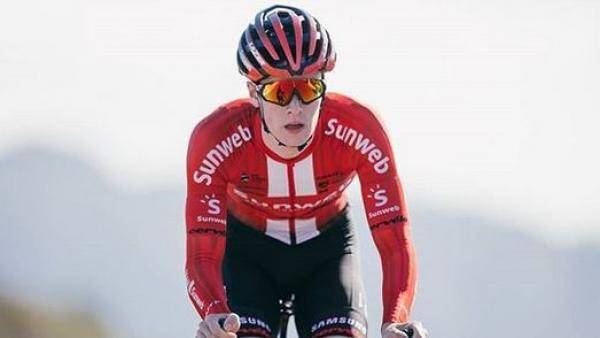 The Dutch Cyclist Edo Maas In just 19 years he suffered an accident last October 6 that has left him paraplegic.
As reported by 20 daily minutesMaas crashed into a car that was driving by mistake on the route of the Piccolo Lombardia and after different surgeries only two days ago he regained consciousness.
Yesterday afternoon, your Team Sunweb team issued the following statement with the extent of your injuries:
«Edo is fully aware and has been awake for a couple of days. He responds well to his relatives and teammates who have visited him.
Fractures in the back and injuries to the face required multiple intensive surgeries during the last week, all of which were successful.
Currently, Edo is assimilating the diagnosis that the fracture of the back has caused paraplegia for a loss of nerve stimulation in the legs.
At this time, functionality is unlikely to return to your legs, but fighting power and hope prevail.
At this time there is no more information available on Edo's condition. We ask to respect Edo and the privacy of his family, while assimilating this difficult news.
More information will be provided when necessary. While this is not going to undo this devastating tragedy, we once again ask the UCI to prioritize all its time and resources to ensure and ensure the implementation of safe race conditions for the teams and their riders.
This week has been extremely difficult for the Team Sunweb family, of which Edo and his loved ones are and will always be a central part. "
From Triatón Noticias we send all our support and love to your family and friends