Tour 2021 will start from inside the Burgos Cathedral
"Never before has a cycling event left a cathedral"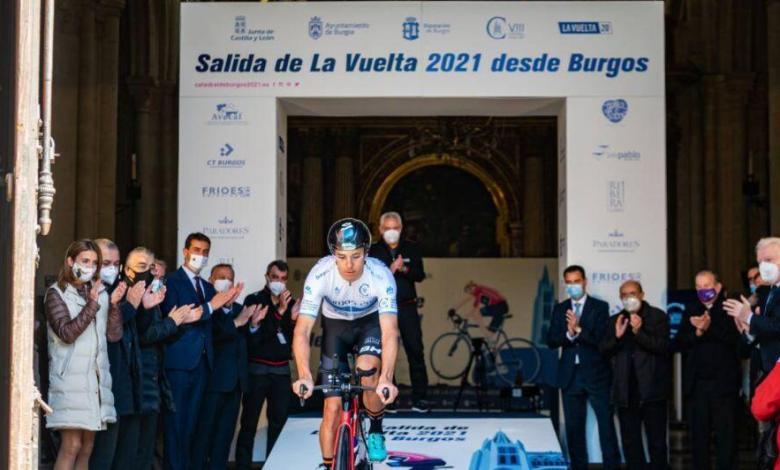 Although the return to Spain 2020 has not yet finished, some details of next year are already being known.
The general director of La Vuelta, Javier Guillén, during the presentation ceremony for the official start of La Vuelta 21, confirmed that on August 14, 2021, La Vuelta will start with a individual time triall from inside Burgos Cathedral.
It will be done for commemorate 800 years that the Castilian temple will fulfill in July.
Cyclists will cross its main door one by one and will enter a "very urban" route that will seek to take advantage of "the monumentality of the city."
They will then pass through the castle and return to the Burgos Cathedral, where the goal will also be located.
WORLDWIDE SHOWCASE
The official start of La Vuelta 21 will follow the line of innovation that Unipublic has defended in recent years, turning the Spanish round into "a showcase capable of bringing the excellence of our country to the rest of the world."
Javier Guillén, who has made a simile between a race in stages and a pilgrimage, which in 2021 will make more sense if it is a Jacobean Year and stop at one of the landmarks of the Camino de Santiago, the Cathedral of Burgos.
For the presentation of this first stage of La Vuelta 21, it has been recreated what the start of the individual time trial could be like, watched over by the famous autonomous of the temple - Papamaoscas -, with the presence of the Burgos runner BH Ángel Fuentes, who carried a jersey designed for the occasion on the occasion of the VIII Centenary of the Cathedral of Burgos.
Further information: https://www.lavuelta.es/