Ironman News
The oldest triathlete in Kona's IRONMAN will be 86 years old (almost 87)
It will be the Japanese Hiromu Inada who will return to Kona with 86 years old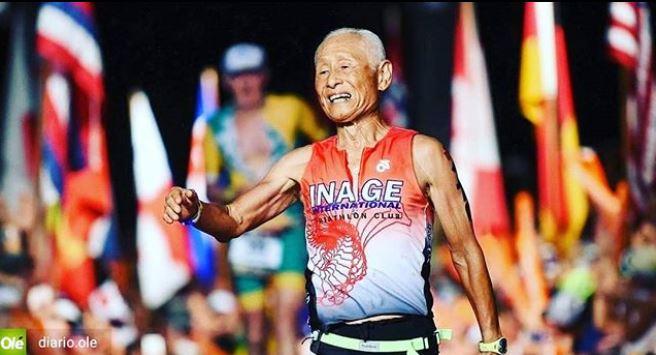 The Japanese triathlete Hiromu Inada will participate again in the IRONMAN of Hawaii, after 2016 he became the oldest person to finish the test since he is almost 87 years old. (meets them in November)
Started in the triathlon world at age 70, when he retired, and now practices sports 6 days a week with athletes decades younger than him.
«It is an extremely tough race for an old man like me. But there is a part of me that wants to challenge me and see how long I can continue competing «. comments in Triathlete magazine.
Inada, at age 84, became the older person who has completed the test and since then he has participated 7 times and this year will be the eighth
In fact last year they had to create a category in age groups for those over 85 that did not exist.
Last year completed the IRONMAN Kona in a time of 16:53:49
He managed in 2018 to finish the test with a time of 16:53:49, where they had to create a specific category for those over 85 years old.
Hiromu finished the test in a 16 time: 53: 49 (the maximum is 17) completing the 3,8 km of swimming in 1:51:26, the 180 km of cycling in 8:02:40 and the 42 km of the marathon in 6:28:18.
This year we will see him competing again.
The oldest woman is 75 years old
Photo: Nick Morales / Dexter Yeats
As for the older woman, Dexter Yeats With 75 and has been in this triathlon a lot, I debuted in 1983, when there were no prizes for women.
She has participated in Kona six times already, but this year she will do so as the oldest triathlete to do so.
«Seeing growth in sports is wonderful, "she says. "When I first qualified for Kona in 1993 as an 45-59 year old athlete, there were only 20 women in that age group. It is now one of the largest groups ".