2018, a great year for Fernando Alarza, shining in Olympic distance and in Ironman 70.3
Fernando Alarza has been the only Spanish triathlete capable of competing at the highest level in both ITU tests and the IM 70.3 circuit.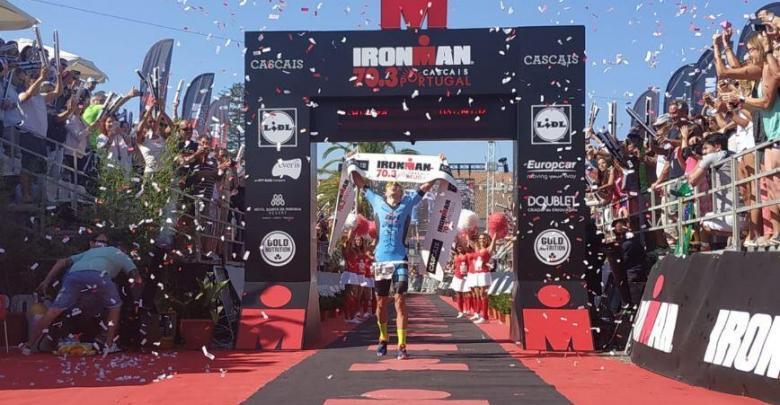 The manchego triathlete completed a brilliant season, with great results in Olympic distance and debut in the IM circuit with victory in the IM 70.3 of Cascais.
With Javier Gomez Noya focused this year on his Ironman and Kona debut and with Mario Mola achieving its third ITU World Cup, Fernando Alarza he has been the only Spanish triathlete capable of competing at the highest level both in ITU tests and in the IM 70.3 circuit.
The ward of Omar González, started the year in WTS of Abu Dhabi in March, where he could not shine as in it is usual and had to settle for the 17ª square. Later it was 6º in the WTS of Bermuda at the end of April and 3º in Yokohama in mid-May, its best result of the year in WTS. Later an injury deprived him of running in Leeds and he returned to the competition in the WTS Hamburg, two months after his podium in Japan.
To the German test Alarza did not reach the 100% and "only" could be 15º, but two weeks later in the WTS of Edmonton again shine, fighting for the podium to the end and finishing fourth.
It 10 August Fernando Alarza got his best result of the year at ITU level, the silver medal in the Glasgow European Championship, thanks to an impressive comeback in the race on foot.
Later he could not take the exit in the Montreal WTS for an illness and ended 11º in the Grand Final of the Gold Coast WTS, achieving the 6ª final place in the 2018 World Championship.
Days after Alarza announced that he was going to debut at the IM 70.3 circuit, specifically at the IM 70.3 by Cascais, the triathlon with the highest participation of Spanish triathletes outside of Spain and where the manchego took the victory, also achieving its qualification for the world IM 70.3 of Nice next year.
I also take the exit at Peguera Challenge where he intended to close the season ... but in the T1 he was injured and had to leave.
Currently Fernando is already recovered and training normally facing 2019 where he will surely have many successes.
Photo: Facebook Fernando Alarza