Arthur Horseau, winner of Club La Santa IRONMAN Lanzarote, gets his qualification for the World Cup in Nice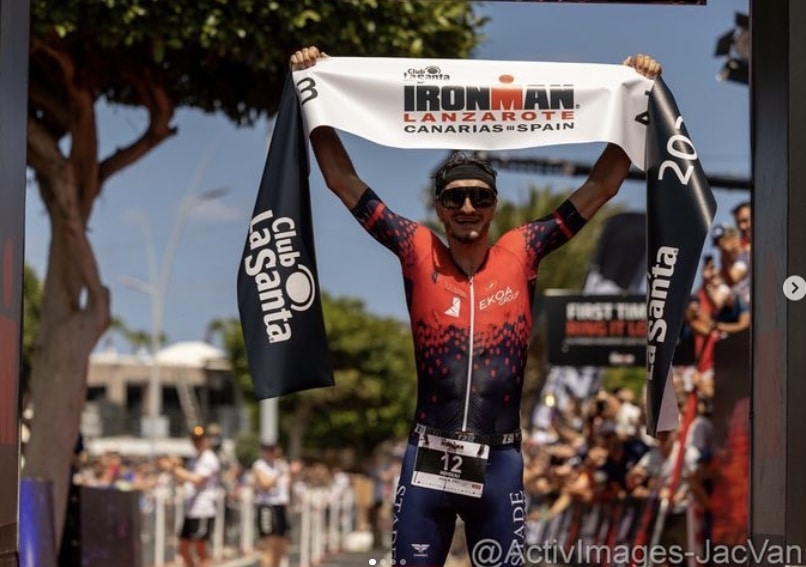 The French triathlete Arthur HorseauWinner of Club La Santa IRONMAN Lanzarote, has achieved his qualification for the World Cup to be held in Nice.
horseau had initially lost their slot for being late for their delivery in Lanzarote, but finally IRONMAN has authorized their participation in the prestigious test.
horseau thus joins the list of 55 PROS triathletes qualified for the World Cup, leaving France, the host country, as the country with the most representatives in the competition, with a total of 7 triathletes.
Horseau's road to victory
On May 20, the mythical Club La Santa IRONMAN of Lanzarote was held, considered the toughest in the franchise circuit due to the 2.500 meter drop in the cycling segment, the wind and the heat.
In the test, Arthur Horseau He prevailed against all odds with a record in the test with a time of 8:22:31, lowering the record of 8:30:34 established by the German Timo Bracht in 2011.
However, horseau did not show up on time at the awards ceremony and the corresponding slots for the IRONMAN World Championship.
The organization's vehicle that was taking him to the event was delayed, and Horseau arrived 20 minutes late.
At that point, the Dane Oliver Martinussen, who finished sixth, had already accepted Horseau's slot.
Despite the criticism received by all parties involved, the mess has been resolved.
Horseau has officially announced his qualification for the IRONMAN World Championship on his social networks, confirming his presence in Nice on September 10.
See this post on Instagram