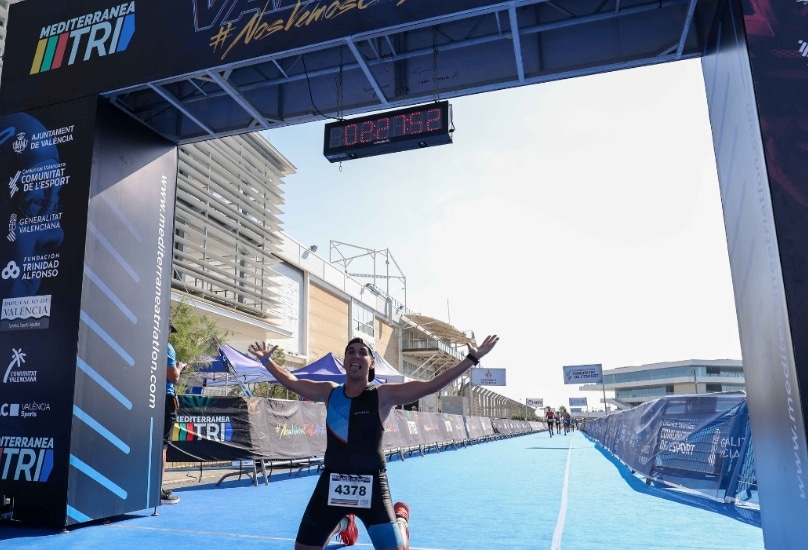 El Mediterranean Triathlon (MTRI) is not just a series of events; is a celebration of triathlon sportsmanship, endurance and community.
With the 2023 edition successfully closed, the circuit has established itself as the eReference wind for triathletes in Spain.
This year, the MTRI has proven to be more than a competition; It is a phenomenon that unites athletes of all ages and levels.
Now, with our sights set on 2024, the Mediterránea Triathlon promises to take the experience to a new level. And the future is 2024!
Retrospective of 2023
The MTRI 2023 closed its doors leaving an indelible mark on the world of Spanish triathlon.
With more than 4.000 participating triathletes, the three venues —Alicante, Castellón y Valencia— became the epicenter of the sport during the days of the event.
But it wasn't just about numbers; The quality of participation was exceptional. With more than 70% non-federated athletes, the event attracted a wide range of participants, from novices to veterans.
Clubs from all over Spain, and even a 2% foreign participation, gathered in these cities, demonstrating that the MTRI is the reference event for our sport in Spain and beyond.
Confirmed Venues
The cities that will host the MTRI in 2024 are those already known Alicante, Castellón y Valencia.
MTRI Calendar 2024
MTRI Alicante

: May 18/19

MTRI Castellon

: July 6/7

MTRI Valencia

: September 21/22
News
Pay attention because there will be news that will soon be communicated by the Triatló Federation of the Valencian Community.
What is certain is that MTRI 2024 will seek to exceed expectations and offer an even more complete and exciting experience for all participants.
Tourism and Sport
In Alicante

, you will not only be able to enjoy the event, but also its beautiful beaches and hiking trails.

In Castellón

, nature and culture come together to offer a unique experience.

In Valencia

, the City of Arts and Sciences is a must for any visitor.
More information in https://www.mediterraneatriatlon.com/