The Valencia Sprint triathlon event closes registrations 48 hours after its opening.
It is the regional championship and is held within the framework of the Valencia Triathlon World Cup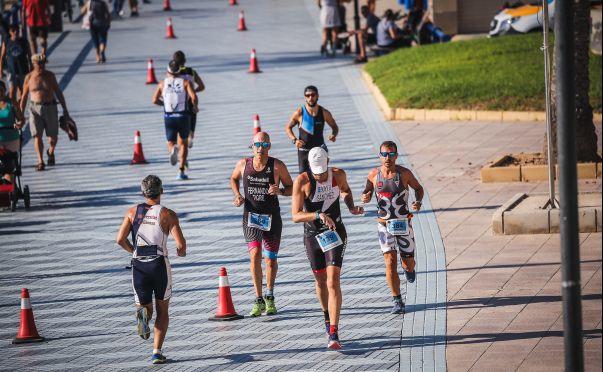 The Federació de Triatló de la Comunitat Valenciana leads the responsible triathlon lap in that Community accompanied by organizers and triathletes who demonstrate their confidence and know-how, after the return gun from sports competitions.
In this sense, they are already 5 the triathlon tests held in the Valencian Community, all of them following the FTCV's COVID-19 Preventive Action Plan, carried out according to the indications of the ITU and the National Triathlon Federation (see plan in link).
El Autonomous Sprint Triathlon Championship of Valencia will be held on November 7 in the international framework of the Valencia World Cup.
Thus, triathletes will compete in an international environment the Saturday morning at 9 a.m..
300 places in less than 48 hours
The 300 available places were covered in less than 48 hours, thus demonstrating the desire for competition that triathletes have in the Valencian Community.
The test has been completed with the federated triathletes in the CV and there has not been time to open the competition to federated triathletes in other communities or not federated. The male and female elite will compete in the afternoon, at 15 p.m. and 17 p.m. respectively.
Autonomous Olympic Triathlon Championship Alicante 2020
Next Sunday, September 27 at 8 am Alicante Triathlon 2020 is celebrated where have closed registrations with 250 participants, the limit number of registrations in an exceptional edition, marked by the pandemic.
The test leads the responsible lap of the triathlon siendo Autonomous Olympic Triathlon Championship and counting on all the measures to guarantee the safety of triathletes and the public.
Also in Alicante Triathlon 2020 Sustainable measures will be implemented that are part of the Sustainability Plan initiated by the Federació de Triatló de la Comunitat Valenciana on August 29 at the Sprint Triathlon in Oropesa del Mar.
The goal is to make triathlon a responsible sport with the environment. In this sense, the following key measures have been activated in the competition:
Elimination of paper through the use of the application of control of material and collection of numbers.
Responsible use of water. Each triathlete will receive a reusable cup to fill with the necessary water at the refreshment stations.

Plastic reduction. In the provisioning in the race, we do without the plastic bottle given to each triathlete. In return, the sustainable glass will be filled with the water you need.