Carlos López retires from triathlon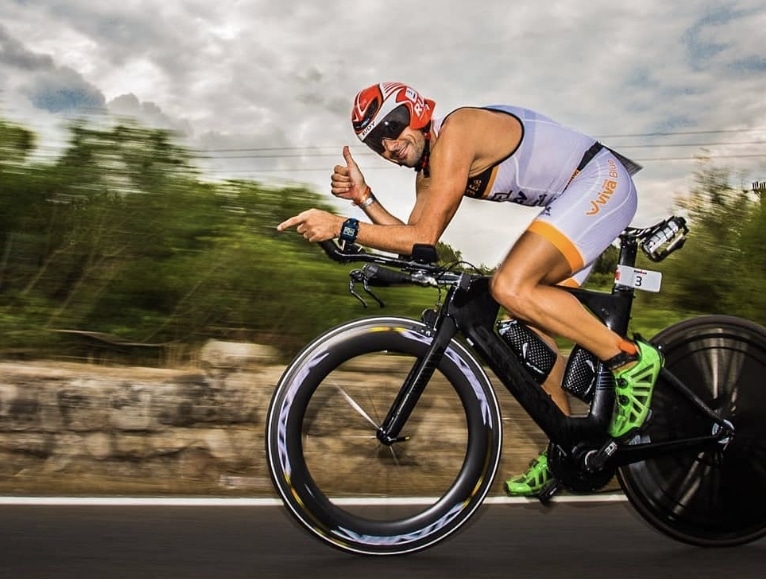 Carlos López, a name that resonates in the triathlon community, has announced his retirement from the sport.
At 40 years old, the Mallorcan triathlete closes a chapter of his life that has been full of ups and downs.
A Promising Career
Carlos began in the world of long distance in 2012 competing in the Challenge Barcelona, ​​where he finished 17th.
The Mallorcan continued competing until his moment of glory arrived in 2016 when he won the IRONMAN of Mallorca y the Slot for Kona.
An unexpected turn
On September 18, 2017, everything changed for Carlos. Less than a month to compete in the World Cup IRONMAN of Hawaii suffered a serious accident.
A distracted driver hit him, causing multiple injuries and shattering his dreams.
Fight and Retirement
Since the accident, Carlos fought to return to the sport he loved. However, persistent pain in his training prevented him from reaching his previous level. Finally, he decided to put "a full stop to this adventure," as he himself put it.
En Instagram Carlos published the following: "It has been difficult for me to understand that six years ago they retired me from competing. After the accident I have not been able to train without pain any day, whether on a bike, running, or even in the pool.
Without being able to feel competitive again since 2019 in IM Vitoria and continuing to drag myself through the races until today.
And since I accept competing without being the best I can, I have had to make the decision to put a stop to this adventure.
Happy to see competing against the best and achieving the objectives. Win an IM and qualify for KONA.
Happy for everyone's encouragement but especially for my little brown beast.
Thank everyone who has helped me in any way they could. "
Reactions and Support
Carlos has received an outpouring of support from the triathlon community, including his sponsors and close friends. Although he is retiring from competition, his legacy and his fight are a source of inspiration to many.
From Triathlon News we wish you the best in your new stage