How was the Ironman debut of the last ITU world champions?
Three of the last five Olympic distance world champions managed to win their first IRONMAN.
Today we are going to review the last world champions ITU triathlon that they made the jump to Ironman and how was his first race in this distance.
We review how was the debut in the distance of the last 6 ITU World Champions
Daniel Unger (world champion in 2007, precisely in front of Noya who was silver), Tim Don (2006 world champion), Peter Robertson (world champion 2005, 2003 and 2001), Bevan Docherty (2004 world champion) e Ivan Frog (2002 world champion).
In 2018 we could see the expected debut of Javier Gómez Noya in the most mythical distance of the triathlon, He did it in the IRONMAN Cairns with a second place and with a time of 7:56:39
Three of them did it with victory.
Ivan Raña He was the first, debuted with victory in 2012 year in the Ironman of Cozumel, where he managed to take the victory with a time of 8: 16: 30.
Later Bevan Docherty He did the same a few months later in the Ironman of New Zealand, winning with 8: 15: 35.
The last to debut was Tim Don, the 2014 year in the Ironman Mallorca, winning with 8: 30: 04.
We must highlight another curiosity of them three is that in their first Ironman 70.3 also managed to win, Frog in the 70.3 of Lanzarote and Docherty in the 70.3 of Panama both in the year 2012.
Meanwhile Tim Don He did the same in his debut at the Monterrey 70.3 two years later, at 2014.
Like them three, Javier Gomez Noya he also had a triumphant debut at this distance, managing to win at the 703 of Panama at 2014.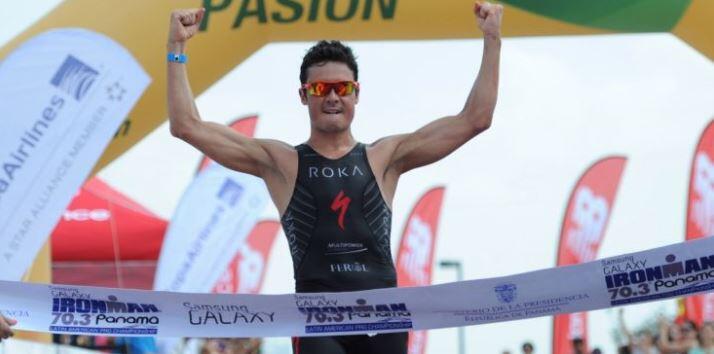 The other two ITU world champions Unger y Robertson, they did not manage to win in their first Ironman, being 15º in Frankfurt 2013 and 14º in Melbourne 2014 respectively.
Finally we conclude by saying that the five managed to finish their first Ironman in their debut ... the result that Noya needs to qualify for Kona.
Ironman photos