Denis Chevrot champion of Europe IRONMAN in Hamburg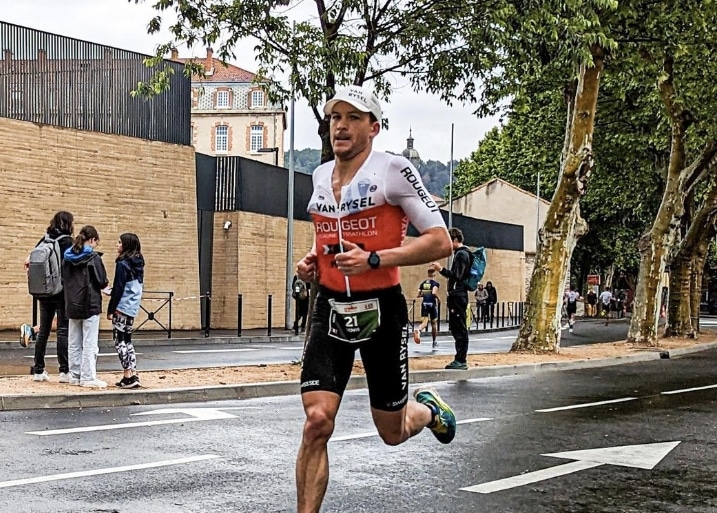 El European Championship IRONMAN in Hamburg has witnessed the victory of the French Denis Chevrot, who successfully defended his European title.
Despite tragic circumstances that overshadowed the event, the race continued and developed with an intensity and competitiveness as expected.
The race began with a wetsuit swim in calm and cold conditions.
Jan Frodeno he was first out of the water in 46:35 a second ahead of Amberger, with the chasing pack close behind.
Kristian Høgenhaug was the first to make a big move early in the cycling segment, but he couldn't shake off his competitors, leading 9 triathletes.
In this segment there was a accident when the leaders and the bikes accompanying them found themselves facing a group of age group athletes on the two-lap course.
The leading nine avoided the crash, but from then on Høgenhaug was able to put some distance between himself and the rest. Coming into T2, he was 2:17 ahead of Frodeno.
In the race on foot, Chevrot went from less to more and overtook Frodeno well before km 30 of the segment, beating him and leaving alone
Finally Denis Chevrot he took the win with a time of 7:26:21, completing a marathon of 2:31:39. Second was Pieter Heemeryck (7:31:00) and third was Kristian Hogenhaug (7:31:11).
German Jan Frodeno was fourth.
Men's 10 Top
| Job title | Athlete | Final time |
| --- | --- | --- |
| 1 | Denis Chevrot | 7:26:20 |
| 2 | Pieter Heemeryck | 7:31:00 |
| 3 | Kristian Hogenhaug | 7:31:11 |
| 4 | Jan Frodeno | 7:31:38 |
| 5 | Jesper Svensson | 7:36:12 |
| 6 | Remi Conte | 7:44:14 |
| 7 | Franz Loeschke | 7:45:11 |
| 8 | Christian Grue | 7:46:02 |
| 9 | Dominik Sowieja | 7:46:09 |
| 10 | robert callin | 7:46:13 |