Tragedy at IRONMAN Hamburg
A motorcyclist dies when colliding with a triathlete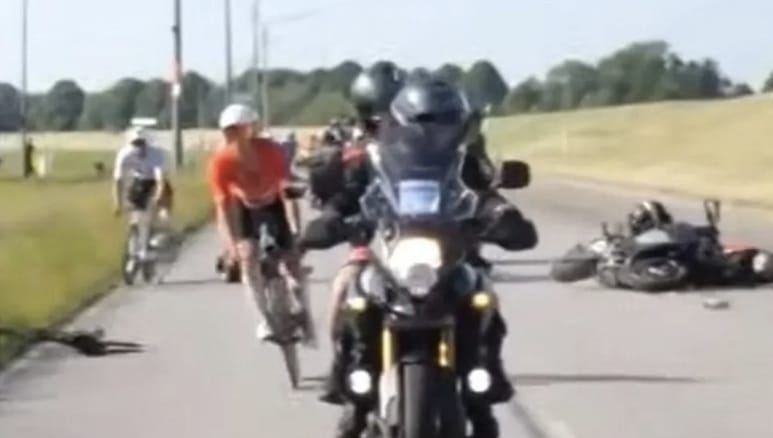 Today, the European Championship IRONMAN in Hamburg, where the French Denis Chevrot has taken the title for second consecutive Year.
His victory was overshadowed by a tragedy that occurred in the cycling segment, where a motorcyclist from the competition died in an accident, and left an official race photographer and an age group participant seriously injured.
The incident occurred at around 08:40 local time, when the leaders of the professional race were riding in the opposite direction of the age group athletes in the 2-lap cycling segment.
An organization motorcycle, carrying an official race photographer, was involved in a collision against an age group peloton.
Official IRONMAN Statement
IRONMAN issued the following statement around five hours later, just before the race, which had continued, ended:
"At 36km of the IRONMAN Hamburg bike course, a motorcycle race vehicle, carrying an official race photographer, was involved in a collision with a race participant.
It is with our deepest regret to confirm the passing of the motorcycle operator from a significant medical event. Our thoughts and care are with the family whom we will support as we are able while they go through this difficult time.
The race participant and the photographer received onsite care, before being transported to a nearby hospital where they continued to receive treatment.
We thank the safety personnel and first responders who attended the scene to assist those involved in the incident.
IRONMAN is continuing to work through the situation with local authorities. The health and well-being of all those involved in the event is paramount, and we will continue to produce the safest event possible with all stakeholders."
The race continued, as did the IRONMAN YouTube live stream.
From Trialtón News we send our deepest condolences to family and friends.