The marathon of Barcelona, ​​at risk of suspension by the coronavirus
It will be held next March 15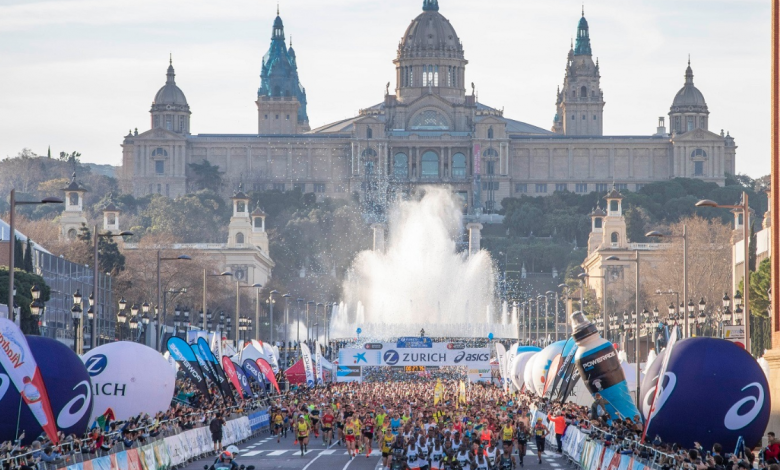 El Barcelona marathon which will be held next March 15, is at high risk of suspension due to the threat of Coronavirus
Updated:
This is due to the latest exceptional measures that the Ministry of Health has adopted and that were communicated yesterday Tuesday to the Higher Sports Council.
Moment only affect football matches Alavés-Valencia, Valencia-Atalanta, Getafe-Inter and Seville-Rome, which They will be played behind closed doors.
Regarding the marathon, from Health it is emphasized that what «first is population security«, So the event could be canceled.
Last weekend the Paris half marathon, as it had a large influx of foreign runners, many from risk regions and this week the Rome Marathon
Case by case will be studied as the days evolve
However, from Health confirm that case by case will be studied as the days and the crisis of the coronavirus evolve.
More than 20.000 runners in Barcelona
The celebration of the test of the City, hopes to gather more than 20.000 runners, where many of the participants would come from Italy, one of its main markets and one of the main European countries affected by the virus
10 days for your celebration
Only 10 days remain before the test is disputed, so far the organization has not made any statement on its website, and we will have to wait for what the competent authorities say.