Travel with your camper and train on a weekend in Valencia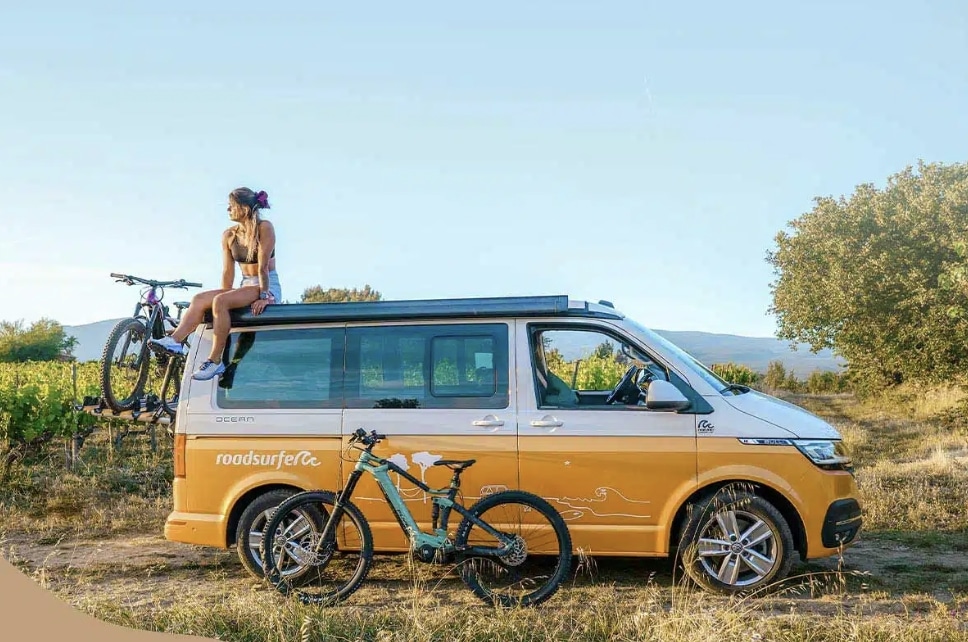 Have you ever dreamed of escaping the routine and embarking on an adventure that combines your two great passions: sport and the freedom of travel?
Imagine a weekend where you don't have to choose between going out to train or going out to explore.
A weekend in which you can do both without compromises, all while enjoying the comfort and mobility that a Roadsurfer camper offers you. Sounds great, right?
Well, if this sounds like your kind of getaway, Valencia may be the destination you're looking for.
This jewel of the Mediterranean not only offers you an enviable climate all year round, but it also has a wide variety of cycling routes and trail running trails perfect for you to enjoy.
And not only that, its rich sports culture and love of nature make Valencia the perfect setting for a weekend of training and adventure.
Camper rental in Valencia
If you don't have a camper, don't worry. In Valencia, you will find the Roadsurfer headquarters, where you can rent a fully equipped camper van for your adventure.
What is Roadsurfer?
If you haven't heard of Roadsurfer yet, let us introduce it to you. This company goes beyond simply renting campers; offers you the opportunity to live an unforgettable adventure.
With Road surfers, you will have at your disposal a fully equipped camper van with all the comforts you need to make your getaway perfect.
Freedom and Flexibility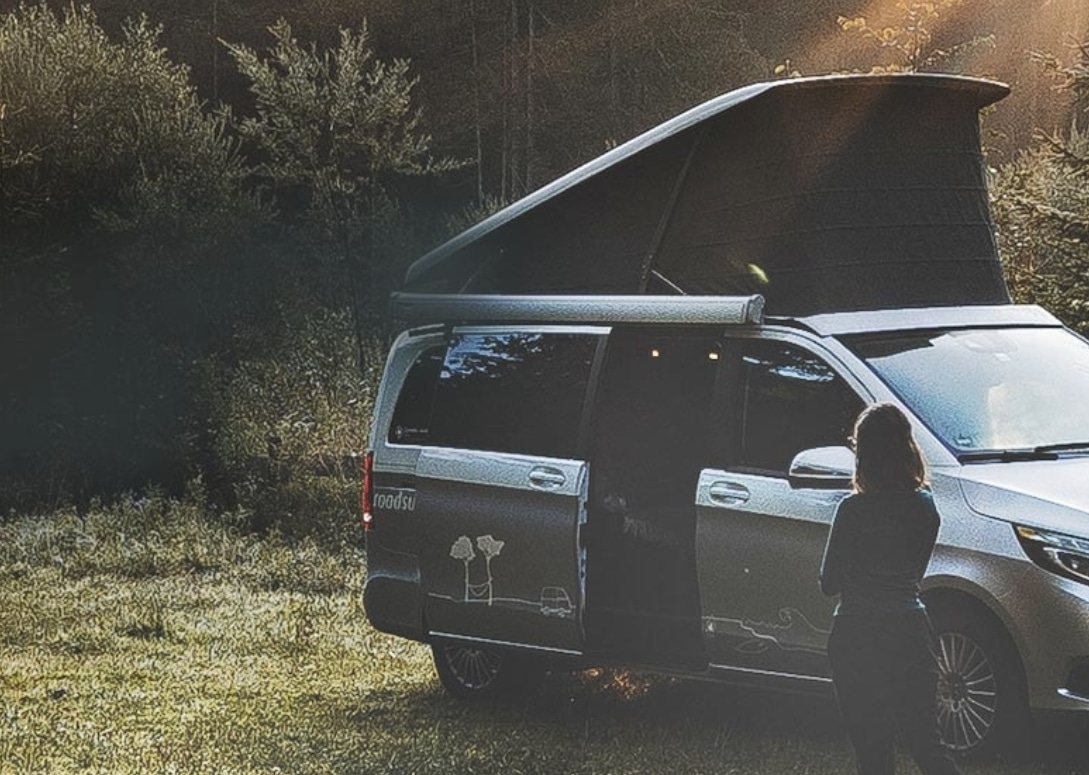 Feel the freedom of being able to train in the most spectacular places in the province of Valencia, without having to worry about where you are going to sleep or how you are going to transport all your sports equipment.
With Roadsurfer camper models, you will have the flexibility to train wherever you want, whenever you want, and always with maximum comfort.
Your Weekend Route
To make your getaway even easier, we propose a weekend route that cIt combines intense training with the opportunity to camp in truly spectacular places.
From cycling routes that will take you through the mountains to trail running trails that will immerse you in nature, everything is possible in Valencia, even a swimming session in autumn or winter if the weather is good and you are well equipped with your wetsuit.
Day 1: Friday – Camper pick-up in Valencia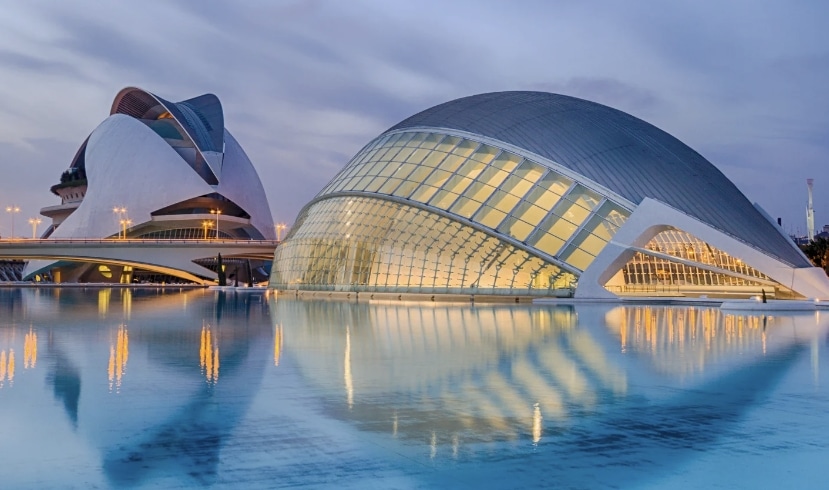 Start your weekend of training and adventure in Valencia, a city that is a true paradise for athletes.
With its pleasant climate, golden beaches and nearby mountains, Valencia offers an ideal environment for any type of physical activity.
Head to the Roadsurfer headquarters to pick up your fully equipped camper.
Once you have the keys in hand, head towards the Sierra de Espadán.
This will be your base camp for the weekend, so find a suitable place to park and spend the night. Rest well, because the next day is full of action.
Day 2: Saturday – Trail Running in the Sierra de Espadán
Trail Running Route: Sierra de Espadán: The 6 Peaks of Almedíjar
Wake up early and get ready for an exciting day of trail running. The departure will be from the town of Almedijar.
This route will take you through stunning mountain landscapes and offer challenges that will test your endurance and skills.
Route Details
Distance: 19,5 km
Positive gradient: 1.457 m
Technical difficulty: Moderate
Estimated time: approximately 4 hours
Once you have completed the route, head to the Regajo Reservoir. This reservoir is perfect for relaxing after an intense day.
Find a suitable area to camp and, if you feel like it, take a dip to loosen your legs and relax. Prepare a comforting dinner and rest, because on Sunday you have another day full of activity.
Day 3: Sunday – Swimming and MTB Cycling
Swimming: Regajo Reservoir
Sunday is the day to combine swimming and mountain biking.
Start the morning with a swimming session in the Regajo Reservoir. The calm waters of the reservoir are ideal for open water swimming.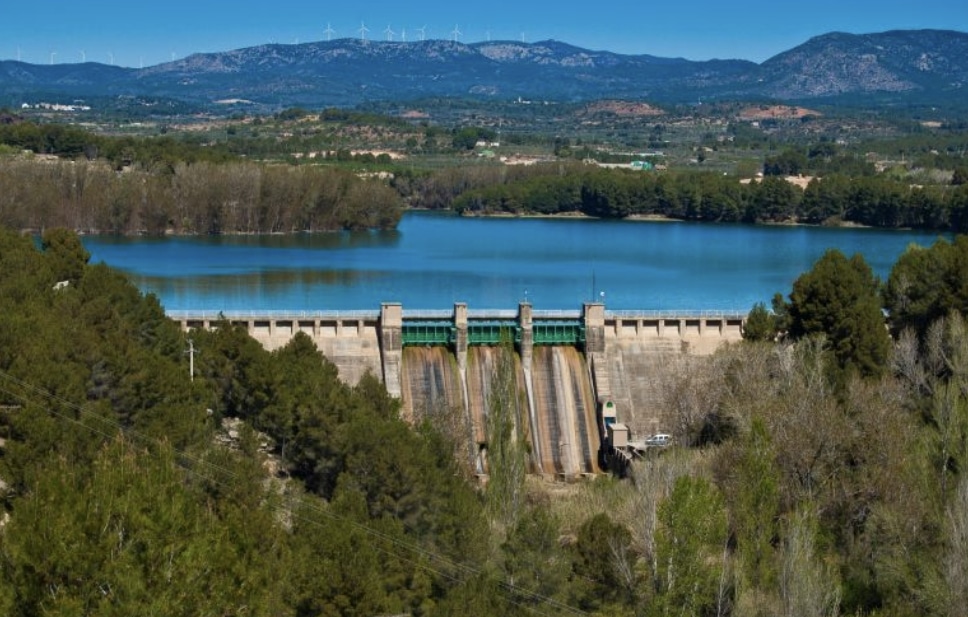 Once you feel ready, switch from your swimming gear to your cycling gear and get ready for the bike ride.
This route will take you along mountain paths and back roads, offering a mix of terrain that will make the ride both challenging and rewarding.
With a distance of 63km and a positive elevation gain of 1.400 m, this route is ideal for experienced cyclists looking for a good challenge.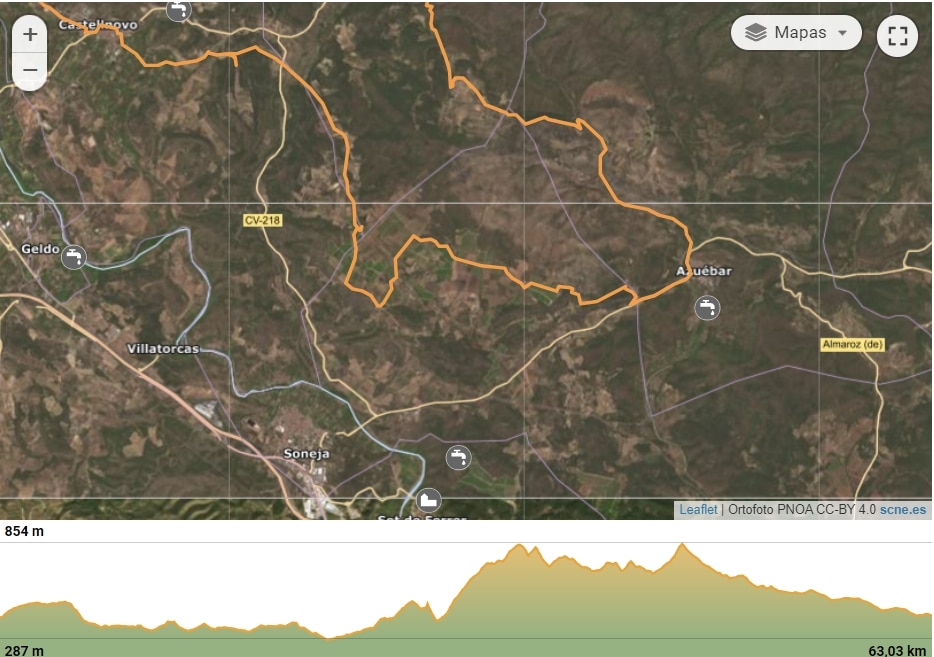 Route Details
Distance: 63 km
Positive gradient: 1.400 m
Technical difficulty: Moderate
Estimated time: approximately 5 hours
Tips for Renting a Camper with Roadsurfer
If you have already decided to live this unique experience, the next step is to go to the Roadsurfer website and make your reservation.
And here comes the good news: if you use the code TRIATLON50, you will benefit from a €50 discount on your rental.
How to Choose the Perfect Model?
If you have doubts about which camper model best suits your needs, don't worry.
We have prepared a detailed article what will help you make the perfect decision.
From the space you need to the amenities you can't miss, in this article you will find everything you need to know
Your Adventure About to Begin
Before you head out, make sure you have everything you need for your workout.
From sports equipment to a selection of healthy food to keep you fit over the weekend.
Plan your training routes in advance to make the most of every moment
And, last but not least, check when you go to pick up the Camper, that your Roadsurfer is ready for the adventure.
Check that everything is working properly and that you have enough space for your equipment and supplies.
Find your Roadsurfer now at: https://roadsurfer.com/es-es/alquilar-camper/espana/valencia/