Win a 500 Euro Gift Card for Club La Santa
The winner will be known on October 15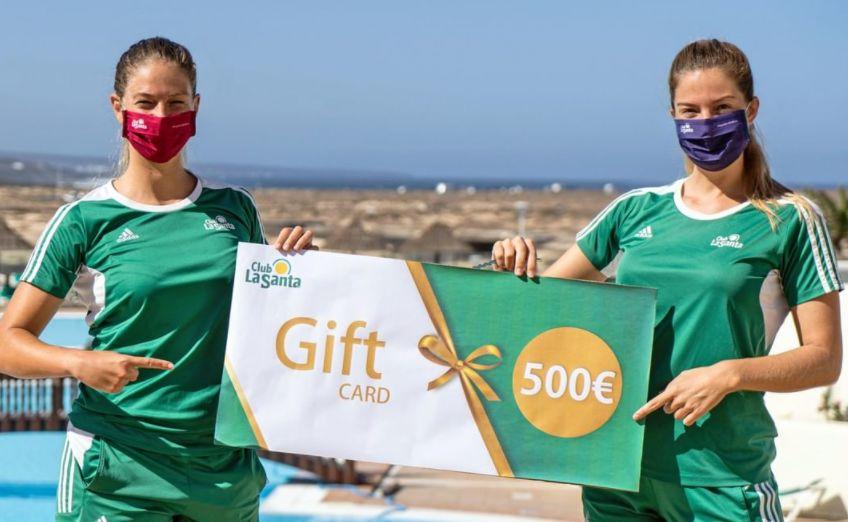 One of the best known sports centers in the world of sports, the Club Santa on the island of Lanzarote, it has launched a raffle on its social networks to "create atmosphere", giving away a € 500 gift card to spend at your facilities
Like that from negative things always come opportunities, and that the dream of many triathletes is to be able to stay in a place like CLUB LA SANTA, which is the cradle of the IRONMAN of Spain
Offer psychological therapy to employees more than 80 activities in facilities provided with the necessary material, professional instructors and tournaments where most of them are included in the price.
How to participate?
Participating in the raffle is very simple, you just have to leave a comment on one of these posts that they have done in their networks mentioning the people with whom you would like the Club La santa
Y subscribe to their mailing list to be aware of your news
Terms and Conditions
This is the official publication of the draw:
"Win a 500 Euro Gift Card for Club La Santa!
We miss you very much and we look forward to seeing you all again in Lanzarote very soon. That is why we would like to make your next visit to Club La Santa a little more fun with this 500 Euro Gift Card!
All you have to do is subscribe to our Newsletter and write a comment on this post mentioning the people with whom you would like to go to Club La Santa
Terms and conditions of this giveaway:
This Gift Card is non-transferable and can only be used for new reservations or as a credit card to use at Club La Santa: Restaurant El Lago, Restaurant La Plaza, Restaurant Atlántico, Sports Bar, CLS Arena, Sports Shop / CLS Shop, Centro de Wellness, Sports Booking, Bicycle Center, Supermarket. "