The Brownlee brothers will be together in the Sub7
Jonny Brownlee and Richard Varga have joined Alistair Brownlee's U7 team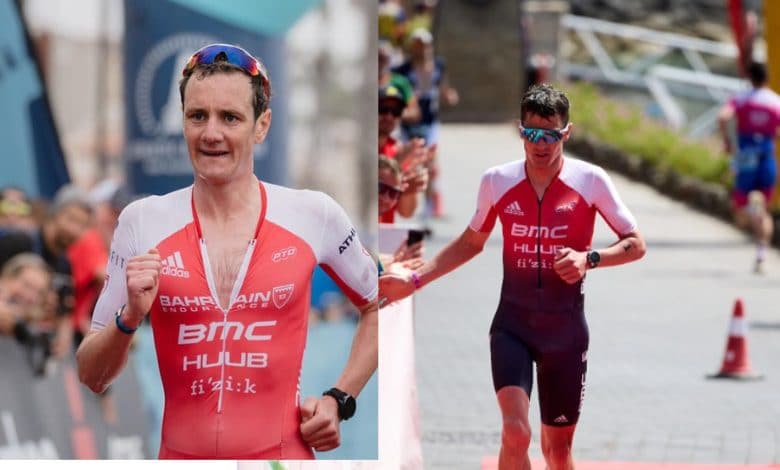 Yesterday it was revealed Full Sub7 and Sub8 teams where 2 men and 2 women will try to lose 7 and 8 hours respectively in an Ironman.
The event will take place at Dekra Lausitzring (Germany) on June 5.
The members of the cycling industry, but now the rest of the athletes who will help to Alistair Brownlee, Kristian BlummenfeltNicola Spirig y Kat matthews in swimming and running
Alistair Brownlee
HHe has recruited his little brother, Jonathan Brownlee, Richard Varga and Phil Sesemann, a British marathon runner.
Kristian Blummenfelt
The Norwegian will have in swimming the seven-time Dutch national champion Lars Bottelier and in the foot race to the Kenyan Barnaba Kipkoech , who has achieved a best time of 2:09:12.
On hold is another Kenyan runner, Lani Rutto with a PB of 2:06:34.
Nicola Spirig
The Swiss will be assisted by the two-time world champion marathon swimmer Angela Maurer in swimming, while the Swiss national marathon record Maja Neuenschwander will help her in the foot race
Kat matthews
You have selected the South African triathlete Sarah-Jane Walker to help her swim and run, and the British ultra-runner and army triathlete Nerys jones in the race on foot.