Javier Gómez Noya wins the Epic Triathlon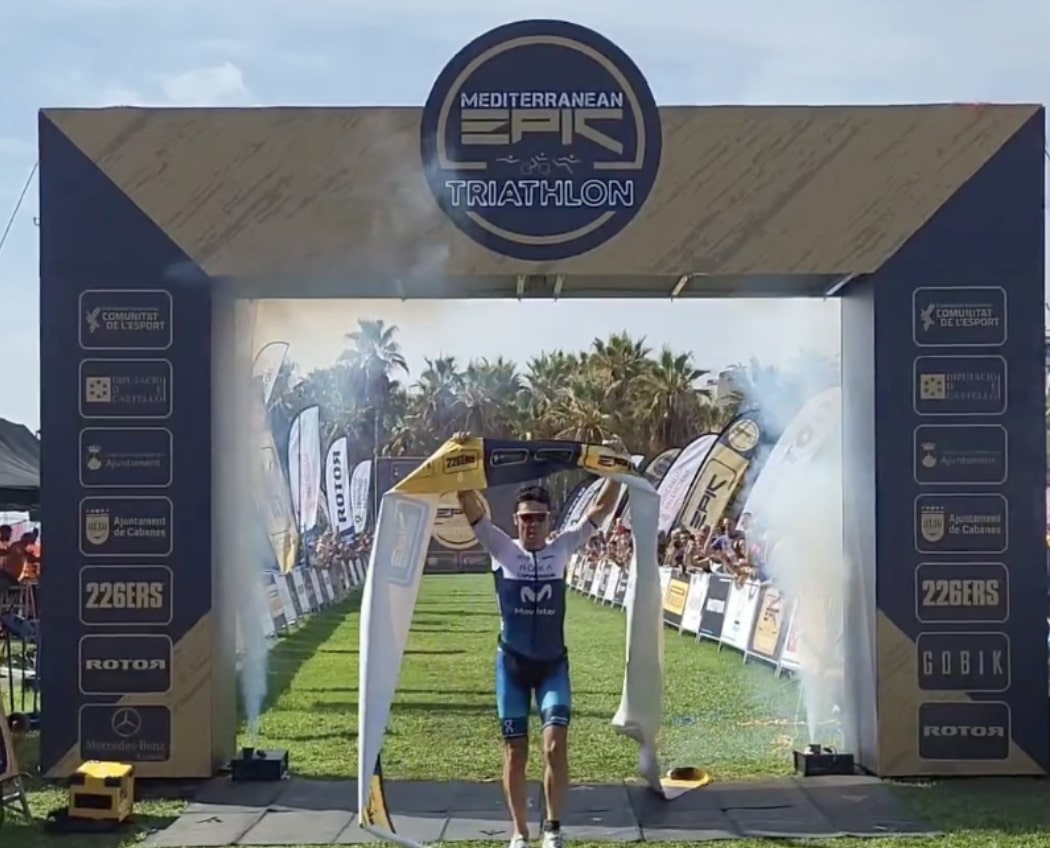 Javier Gómez Noya has achieved victory today today in the Epic Triathlon just a week after his victory in the Santander City Triathlon, consolidating his return with two consecutive victories.
The competition took place under clear skies after yesterday's heavy rain.
The Epic Triathlon test consisted of the following segments:
Swimming: 1.900m 2 laps of 950m.

Cycling: 81 km and 830m D+ (2 laps of 40,5km and 415m D+).

Foot race: 21 km, 3 laps of 7 km on a flat course.
Regarding the Victor competition Benages led the swimming, with Noya and Guillem Rojas very close.
In cycling, Pello Osoro He led the sector, but in the foot race Gómez Noya He demonstrated his experience and quality in this segment, achieving the final victory with a time of 3:39:48 followed by Pello Osoro more than 3 minutes . Third has been Albert Moreno.
See this post on Instagram
"Happy for the victory, for how I found myself", declared Gómez Noya. He also highlighted the performance of Pello Osoro in the cycling segment: "Pello has pushed, he has made a very brave and very tough bike. And I had to push myself to get to him".
In the female category, Marta Sanchez took the victory ahead of Raquel Rocha and by Yaiza Saiz That has been third.
"Very happy to take over from Judit Corachán in this edition, the truth is that it is super entertaining, the circuit is very varied and today, with Raquel Rocha the Portuguese, we have had a duo there that has been very disputed until the end". Marta commented at the finish line.
Location and Institutional Support
The Mediterranean Epic Triathlon takes place in the beautiful town of Oropesa del Mar, in the province of Castellón.
With the facilities of Marina d'Or as a backdrop, This event is not only a high-level competition, but also a showcase for tourism and the economy of the region.
The Provincial Council of Castellón, the Generalitat Valenciana, the Oropesa del Mar City Council and the Cabanes City Council are the institutions that support this event, reaffirming their commitment to the promotion of sport, tourism and the economy in the Valencian Community.
The party continues
The Epic Triathlon doesn't end here. The event promises to continue offering intense emotions throughout the weekend, culminating tomorrow with the Olympic and sprint events.
It will undoubtedly be a weekend full of action and excitement for both athletes and spectators.