Javier Gómez Noya «If the IRONMAN Kona is held safely and there is no ITU season, I would consider preparing it»
"If the Hawaii ironman is celebrated with confidence and there is no ITU season, I would consider preparing it"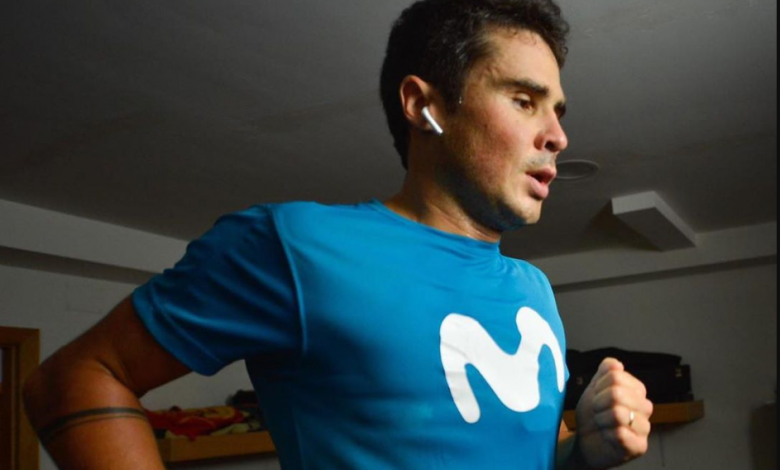 Five-time World Champion Javier Gómez Noya in an interview in the Voice of Galicia, talks about the uncertain scenario that triathlon faces this year.
It also talks about the possibility of world championship to a single test, and the IRONMAN world championships, both in 70.3 and in Full distance.
Are you still training on a roller, treadmill, etc?
Yes, in total I will do about three hours a day. Now I have one of those children's pools (laughs). It was hard to get it. It is three and a half meters in diameter and 1,20 deep.
We fill it in the garden and the water is quite cold, so I put on neoprene, tying a rubber band to the edge of the pool, so the sensation when swimming is quite real: you work the stroke well, you are in contact with the water , even if you feel harder, by not moving forward.
In this way you maintain the gesture of the stroke in a more real way than doing it outside with rubbers. Logically, training there is not the same as doing it in a normal pool, but it does help. I never imagined that someday I would do that.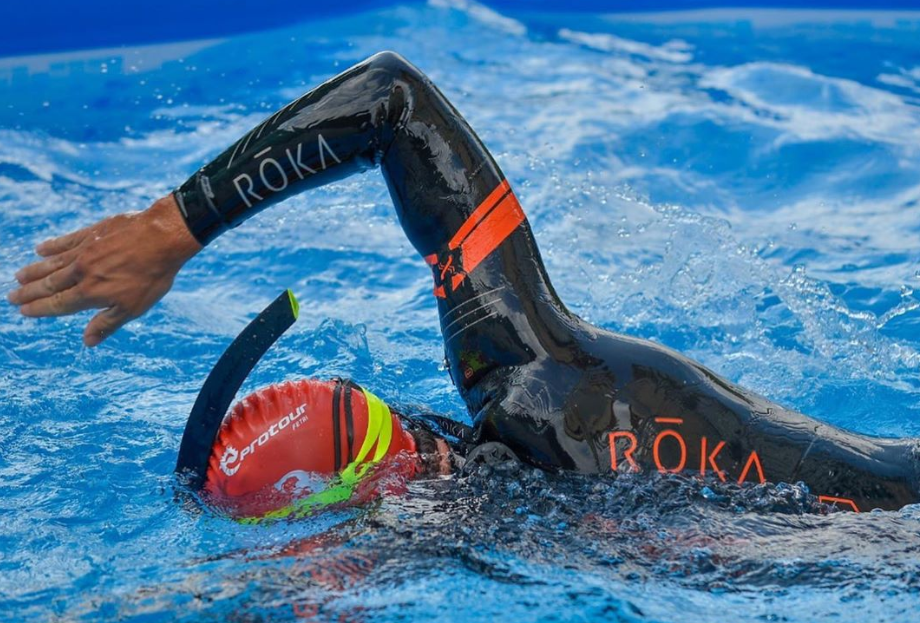 What opinion generates this whole situation to him?
This is a new situation for all, rulers, citizens, and afterwards we surely think that everything could have been foreseen before and things done differently, but I imagine that it is not easy.
There is no point in thinking about the past, but joining forces now and rowing in the same direction to get out as soon as possible.
We must all assume this from our position: the citizens being at home, the health workers and the security forces working hard as they are doing on the front line and the leaders leading the way advised by scientists.
In New Zealand there was talk of what was happening in Italy, and in China, of course, but there were hardly any cases there.
Although then they already took very drastic measures of confinement despite the fact that they only had one or two dead then, while now they are nine, with the number stagnant.
But yes, I got here and in just a week we went into alarm. It was a radical change due to the uncertainty of not knowing how far this goes. It is clear that it is not a flu, as it was said colloquially.
What do you know about the organizers of the main events?
The Spanish federation, which is in contact with the international (ITU), and the CSD brought together those of us in the fight to go to the Games by videoconference to explain what they know.
They see that in Spain the competitions may start in the last quarter of the year, and internationally it depends on the country, but there are many more doubts about travel.
This year his priority was to perform in Olympic distance for the Games, and then in Ironman and 70.3. What are you thinking about now?
The ITU is considering a one-day World Cup, as it was years ago, because a calendar like the World Series will not be possible. And Ironman, as for the Hawaii World Cup and the 70.3, continues to give the qualification process a spin.
The 70.3 World Cup does seem feasible, being in late November in New Zealand, and it still stands. If the Hawaii ironman is celebrated with confidence and there is no ITU season, I would consider preparing it, but if there isn't one, I don't think there is the other. I didn't even talk about it even with my coach, [Carlos David Prieto].
I am waiting for the decisions of others to set my goals this year. And for the next one, with the Games, there is a lot of time.
His idea was to say goodbye to the Games, but focusing on Tokyo in 2021 will not specifically prepare the ironman until 2022.
I will have one more year and that does not benefit me to compete in the Games. I'll decide when the whole schedule is clearer.
Do you contemplate competing without an audience as a lesser evil?
Yes. It is not ideal to compete without an audience, but I am willing to do it if there are security conditions and there is good television coverage.
I wish it was possible to compete with people, but it is much more complex now.
Soccer is already preparing to train on May 4 or 11 with the approval of the CSD.
It would be an advance. The soccer industry moves a lot of money and they will want it to have a minimum stop.
Hopefully we can all get back to normal soon, although normal is going to be different.
Spain is one of the most restrictive countries. Do you understand that solo sport is not allowed outdoors?
The differences between countries are shocking, and it seems that the risk would thus be low. But I am not a scientist and people on the street must follow his instructions.
As a professional, the absence of prizes and sponsorship bonuses is also a big deal.
Yes. And we know several companies in the world of triathlon that have a hard time and are cutting. The brands do not sell, the industry is stopped and the whole sector notices it.
Confinement places them in a scenario of uncertainty. On a mental level, how do you deal with that anxiety?
Fairly good. At the beginning I was more stressed because I wanted to train well, not being able to see that in other countries they could.
But in the end you relax, you see that this problem transcends sports and affects everyone. We had never seen anyone in such a situation.
His wife was going to travel to Spain shortly afterwards from New Zealand, but she could no longer.
She was coming three weeks later, but Spain was not the safest country to travel to and there was no assurance that it would come due to flight restrictions, so we decided to stay there.
She is well there and her friends and family too.