Javier Gómez Noya third in the SLT Arena Games
Today's test had the Triple Mix format of the Super League, with 3 different stages in order and distance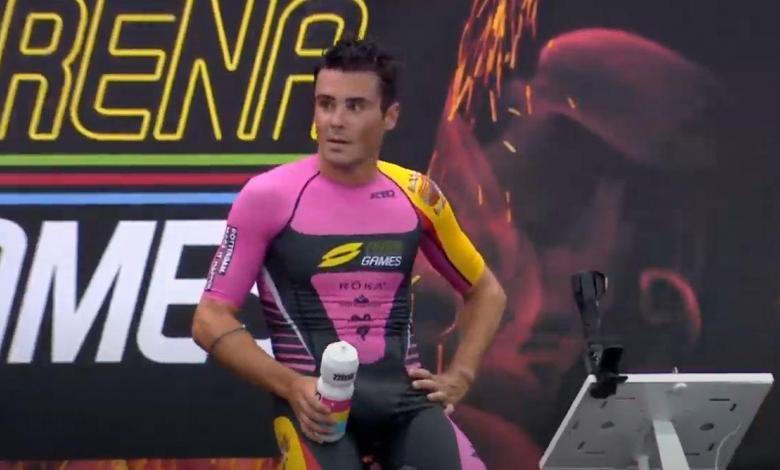 Today a new competition was held in the city of Rotterdam, where physical and virtual sports have been combined with the simulation of the platform Zwift
It has been hand in hand with Super League Triathlon, where they have designed a competition in a pavilion where they have swum in a pool, the bike has been done on a roller and the foot race on a treadmill, always connected with Zwift, sending data in real time of what each athlete was doing.
Today's test had the format Triple Mix of the Superliga, with 3 different stages in order and distance with a scoring system to obtain the final winner.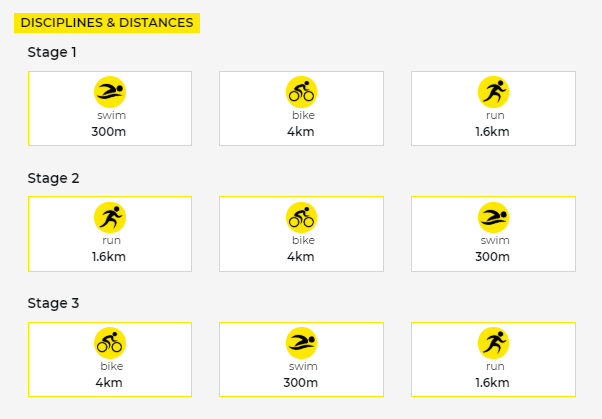 Athletes of the stature of Javier Gómez Noya, Jonathan Brownlee, Richard Murray, Pierre LeCorre, Anne Haug, 2019 IRONMAN World Champion, Rachel Klamer o Georgia Taylor Brown among others.
The result of the 3 tests has been the following
Stage 1:
1st Schomburg
2nd Brownlee
3rd Villica
7th Noya
Stage 2
1st Nieschlag
2st Schomburg
3rd Run
4th Noya
Stage 3
1st Vilaca
2th Noya
3rd Hillebrecht
Male general classification
In the general classification, Nieschlag was the winner with 24 points, followed by Vilaca with 22 and Javier Gómez Noya and Jonathan Brownlee tied with 20 points.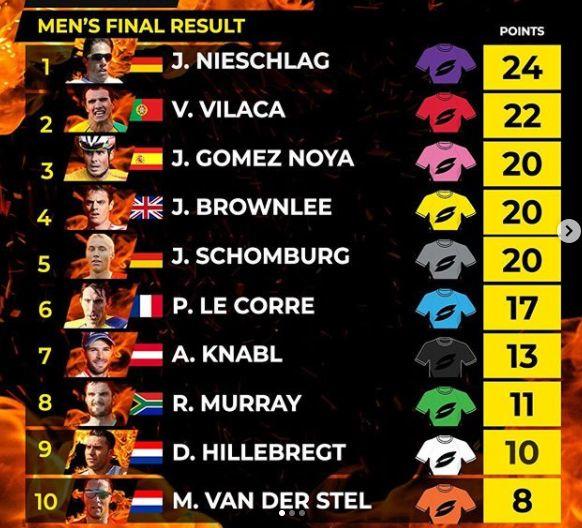 Female general classification
Overall, Leathmont was the winner with 30 points, followed by Klamer with 23 and Barthelemy with 22.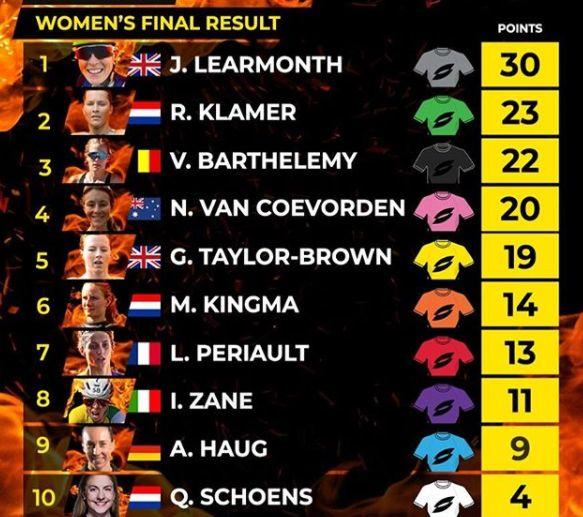 Video of the competition
You can see how this spectacular competition was held in the following video: