Javier Gómez Noya returns to compete in the Epic Triathlon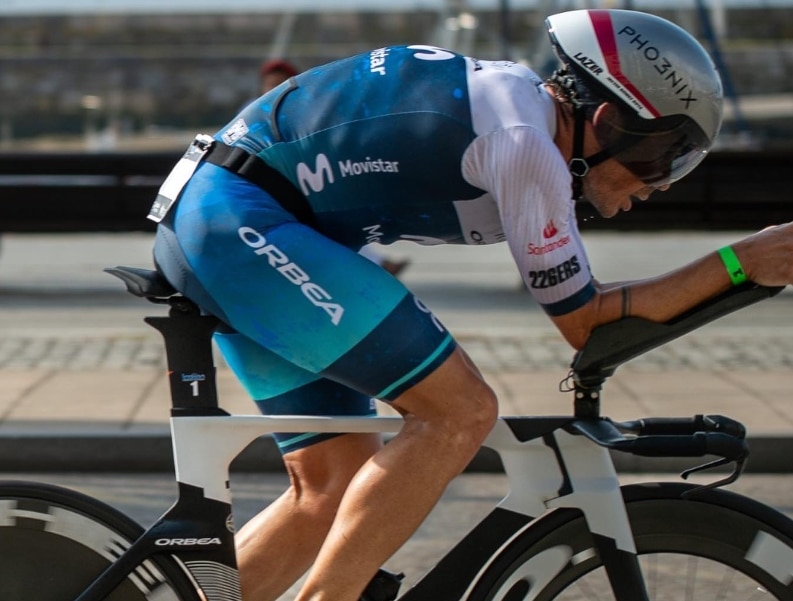 The Spanish triathlon is in luck since our captain, Javier Gómez Noya, has returned to compete.
After a year of absence due to injuries, he has returned strongly, demonstrating his exceptional level winning the Ciudad de Santander Triathlon the last week.
In Santander, Gómez Noya He dominated the competition from start to finish, coming out of the water alone and maintaining the lead until the end.
He completed the test with a time of 1:58:31, closely followed by Pello Osoro y Julen Lopetegui.
His next competition will be this weekend at the Mediterranean Epic Triathlon.
The test consists of the following segments:
Swimming:

1.900m 2 laps of 950m.

Cycling:

81 km and 830m D+ (2 laps of 40,5km and 415m D+).

Race on foot:

21 km. 3 laps of 7 km on a flat course.
Favorites
It is clear that the great favorite is Javier Gómez Noya. However, the fight for the podium will be intense with the presence of outstanding triathletes such as Pello Osoro, second in Santander, Fernando Zorrilla, the current champion of Spain, and Gonzalo Fuentes, who seeks to revalidate his title from last year.
we can't forget Albert Moreno, Guillem Rojas y Víctor Benajes or Nacho Villarruel, another strong contender.
The competition promises to be a spectacle full of surprises and emotions.
In the women's category, all eyes will be on Marta Sánchez However, the fight for the podium will be no less exciting.
We will have to take into account triathletes like Raquel rocha , Cristina de la Torre, Patricia Bueno, or Saleta Castro
Schedule
The test will begin this Saturday, September 9, starting at 08:00 a.m.