The IRONMAN Cozumel Preview
Gurutze Frades will try to revalidate last year's title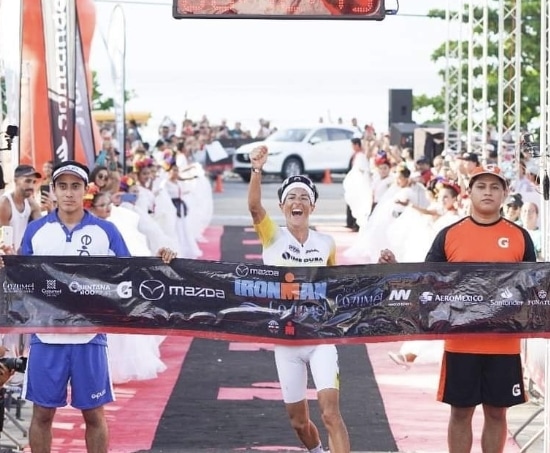 Cozumel, Mexico is preparing for a new edition of its iconic test, the IRONMAN Cozumel.
This year, the competition promises with the sports field, but also for an emotional part since it will be the farewell of the legendary triathlete Sebastian Kienle
In addition, it will have the presence of the Spanish Gurutze Frades that will try to revalidate the last year's victory.
Favorites in the Men's Competition
In the men's competition, the focus is on notable figures such as Leon chevalier y Sebastian Kienle.
Chevalier, winner of the IRONMAN South Africa and fifth at the World Cup in Nice, arrives in Cozumel hoping to continue his streak.
On the other hand, Sebastian Kienle, the IRONMAN and IRONMAN 70.3 world champion, is preparing for his last professional race in Cozumel. Kienle looks to say goodbye to professional competition with a memorable performance.
In addition, there are triathletes of the stature of Cameron Wurf, Chris Leiferman o Michael Weiss among others.
In this category we find the Spanish Emilio Aguayo , Víctor Arroyo, Mikel Ugarte, Nacho Villarruel, Eneko Elosegui y Juan Pedro Garcia Ochoa
Favorites in the Women's Competition
In the female category, Gurutze Frades stands out as one of the main favorites.
The Spanish triathlete, who successfully defended her title at IRONMAN 70.3 Cozumel two months ago, returns to a place where she has proven to be exceptionally strong.
But we will also have to take into account triathletes like Svenja Thoes, Kylie simpson, Ruth Astle o Angela Naeth among others.
In addition to Guru there will be Helena Herrero on the starting line
See departure list
Prizes and slots
The prize pool amounts to $75,000, with $12,000 going to the winners. In addition, the event offers six qualification spots for the IRONMAN World Championship, divided between the men's and women's categories.
Schedule
The IRONMAN Cozumel is scheduled for November 19th.
The competition will begin with the men's category at 07: 00 local time (Cozumel, Mexico), followed by the women's category at 07: 02 local time.
For fans in Spain, the race will start at 14:00 CET (Central European Time), and the women's will start two minutes later, at 14: 02 CET.
How to follow it live?
Although there will be no live broadcast, followers will be able to stay updated through the app IRONMAN Tracker, which will offer information in real time.
Cozumel, known for its paradisiacal beaches and rich marine life, offers a spectacular environment for athletes and their families.
With more than 14 miles of reefs to explore, archaeological ruins and a national park, it is the perfect destination to combine sport and tourism.