Laura Gómez Champion of Spain of Medium Distance in Bilbao
The victory was for Anneke Jenkins in her debut in the distance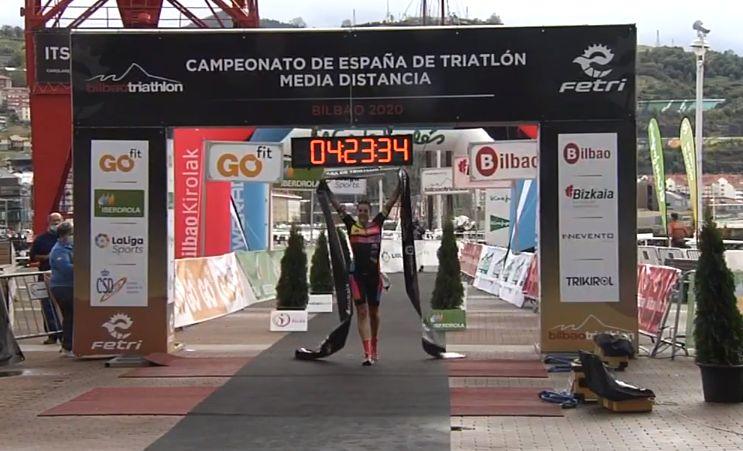 Today has been deputy in Bilbao, the Middle distance Spain Championship with a luxury poster, since it has had the presence of some of the best national triathletes in the modality.
Javier Gómez Noya has fulfilled the forecasts and has achieved a easy win in the test. In the women's event, everything has been closer.
The first to get out of the water were Anneke Jenkins and Judith Corachán.
The cycling segment was very close and Anneke was the first to reach T2 followed by Laura Gómez and Judith at 11 seconds.
In the first kilometers of the foot race, Jenkis was in the lead, but closely followed by Gómez and Corachán. At that point Gurutze Frades passed in fifth position
In the passage through the first lap, Jenkins led Gómez by 10 seconds while Judith Corachán was already 2:26 from the head of the race.
Finally the New Zealand Anneke Jenkis he achieved victory in the test with a time of 4:10:49, which was his debut in the distance.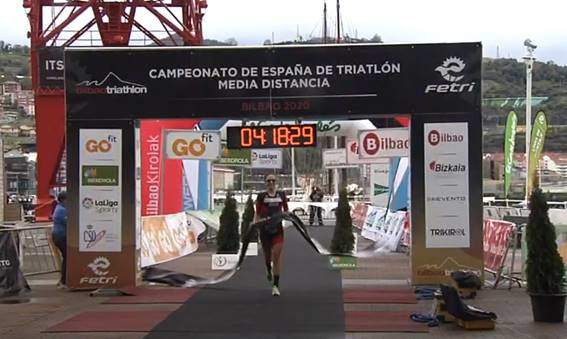 Laura Gomez (4:15:45) has been second and gets the national title. national Judith Corachán (4:18:02) has been third and runner-up in Spain.
Fourth classified has been Gurutze Frades thus getting third place in the Spanish championship.
Classifications: