Mario Mola wants to do the "triathlon of his life" in London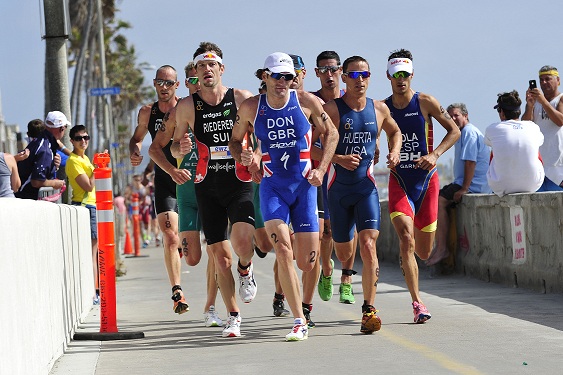 Mario Mola count the remaining hours for the kick-off of the test to take place triathlon across London Olympics. And he does it without forgetting to thank through his web to all those who have helped him, and animated, in his Olympic classification. "There is no doubt that it is an experience that is not lived every day and, obviously, without the support to a lesser or greater degree of all of those who have intervened or lived with me the road traveled to here, I would not be able to write nothing of all this. Let this be, then, a first and sincere gratitude to each one of you. "
The component of BH Team He is optimistic ahead of the London test. "I think I come into these Olympics better than I've ever been. Those who surround me (and suffer me) most often know that I win or finish 50th in London, they have done everything in their (our) hands so that on August 7th I am in a position to compete at my best. level. Although, of course, this does not guarantee me to leave on the shoulders of Hyde Park.
Mola He gives examples: "If we rewind a little, the Kitzbuhel world series was a clear example of that. I swam the 1500 meters to just over 40 seconds at the head of the race (for the most minute and thirty seconds I had lost in Madrid weeks before) and, despite that, my running options to be among the first 10 in Austria were null after having lost several minutes regarding a large group of triathletes during the 40 kilometers of cycling. On the other hand, without physically being as I am today, I was able to compete at a good level and very regularly in Dusseldorf, where I won the sprint race belonging to the Bundesliga. triathlon. After one of lime came another sand in Hamburg, this time due to a problem with the neoprene that deprived me of playing the race from the first measures of it.
Conclusion: come what may, the triathlete Balearic has something very clear: all those who start the London test the August 7 will do so with the intention of signing the triathlon of their life. "I will face a triathlon in an environment and circumstances that I have never experienced before; whose outcome is an unknown and that can provide absolutely everything. For now, the only thing clear is the ambition and desire of each of the 55 triathletes that we will be on the starting pontoon with the aim of making the race of our lives. Being one of the lucky ones that will be part of that show is a first step. The rest will be decided in 4 days ".
bhtriathlon.com