Martín Fiz breaks the Spanish record of 10K in his age group
His 55 years has broken the record of Spain after the abuse suffered 2 months ago.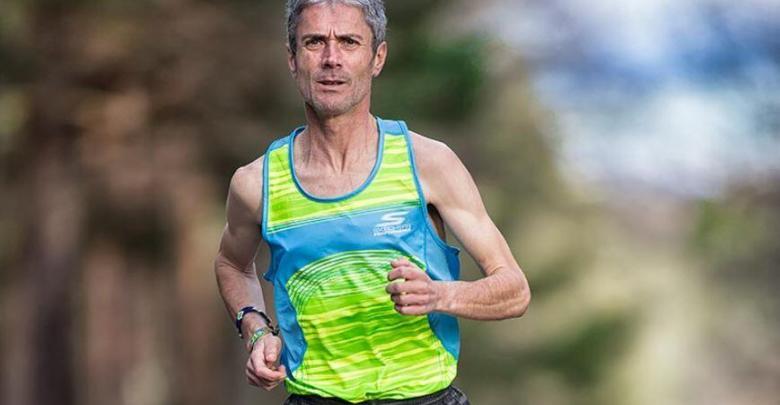 The athlete Vitoriano Martín Fiz has beaten this morning in the Martin, Spain's record of 10K in the senior category of 55 years with a final 32 time: 08
Martín has achieved a new record only 8 weeks after the run over who suffered while training in Vitoria, where he suffered the fracture of 4 ribs in addition to several injuries.
With this time Fiz has been just 6 seconds of the world record in its category.
In social networks he commented:
Record of Spain M55
Búa !!!!! I'm happy, eternally happy. The 20 of September I had a traffic accident and the accident caused 4 broken ribs. Two Months and a few more days. In the @ marathonvalencia in the distance of the 10 km. 32'08 record of Spain (previous record of Sergio Fernández Infestas 32'21 ") and 6" of the world record.
Eagerness to excel, perseverance, talent and passion for this sport are my ingredients.
The January 13 will return to Valencia, 10 km.
FUCK!!!! I get excited. Passion, illusion after the. 50
Hey!! To all who have suffered a setback in their lives: THERE IS LIFE AT THE END OF THE TUNNEL.
Love life, intensely
#werunfiz
In the test he has also competed Emilio Martín, who debuted in the distance where he has achieved a time of 2: 17: 21
Martín Fiz is the only athlete in the world who has managed to win in six Majors in the Master 50 category, winning in the marathons of NY, Tokyo, Boston, Berlin, Chicago y London,
The 'Six World Marathon Majors', is an international competition created in the 2006 year, which brings together six of the most important and prestigious world marathons.
Photo: Feliz Sánchez