Martín Fiz, European half marathon champion in M55 category
He has done it 38 years after his first international test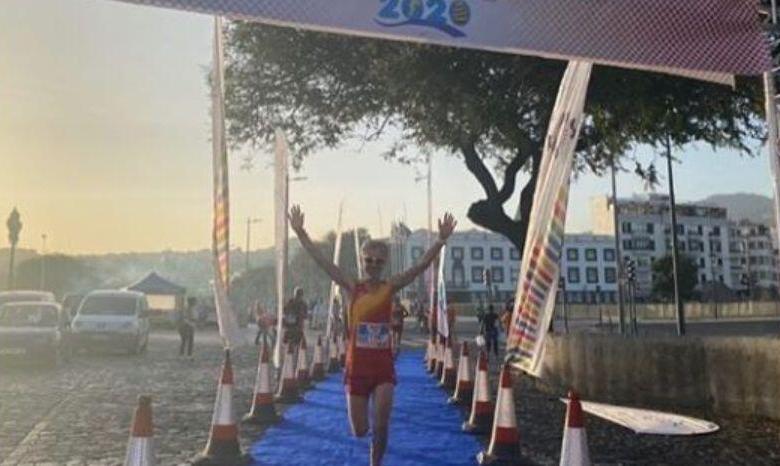 Yesterday was held in Madeira, the European Championship of half marathon where our fireproof participated Martín Fiz
Martín has once again climbed to the top of the podium getting the victory and the European title in the M55 category with a time of 1:19:00 running at 3:44 on average.
The Alava has done it a few days after having imposed on Miguel Indurain in his particular challenge in the streets of Valladolid.
In the same test, Miguel Ferrer and Javier Díaz Carretero have competed obtaining gold and silver in the M40 category
Fiz, published on his social networks
«Thirty-eight years later I wear the shirt of the Spanish team again. .
From the 1982 Cross Country World Championship in Rome (Junior / 16th) to the Master's European Championship in Madeira 2020, 38 years will pass. In a few hours (at 5 Spanish time) I will run in the Master Half Marathon European Championship in Madeira (Portugal)
There (1982) at that time everything was illusions, the idea of ​​transforming my hobby into a profession made me do my best. Now and with the passage of time it is still my hobby but the reasons why I keep running are very different:
I run for me, for you, for him, for her and for all those who can no longer do it.»
https://www.instagram.com/p/CHBJEgsKx61/?utm_source=ig_web_copy_link
Recórds de España by Martin Fiz in Master Category
3.000m M55 (9.10.07) Toulouse, 06.07.2019
5.000m M45 (14.44.55) Bilbao, 10.07.2009
5.000m M55 (15.32.29) Durango, 13.07.2019 (EUROPEAN RECORD).
10.000m M35 (27.49.61) Barakaldo, 01.07.1998
10k route M45 (31.15) Laredo, 05.04.2008
10k route M55 (31.40) Valencia, 13.01.2019 (EUROPEAN RECORD and BEST WORLD BRAND IN HISTORY).
Half Marathon M35 (1.01.47) Zurich-Uster, 27.09.1998
M55 Half Marathon (1.11.15) Valencia, 24.03.2018