A new Sports Law is approved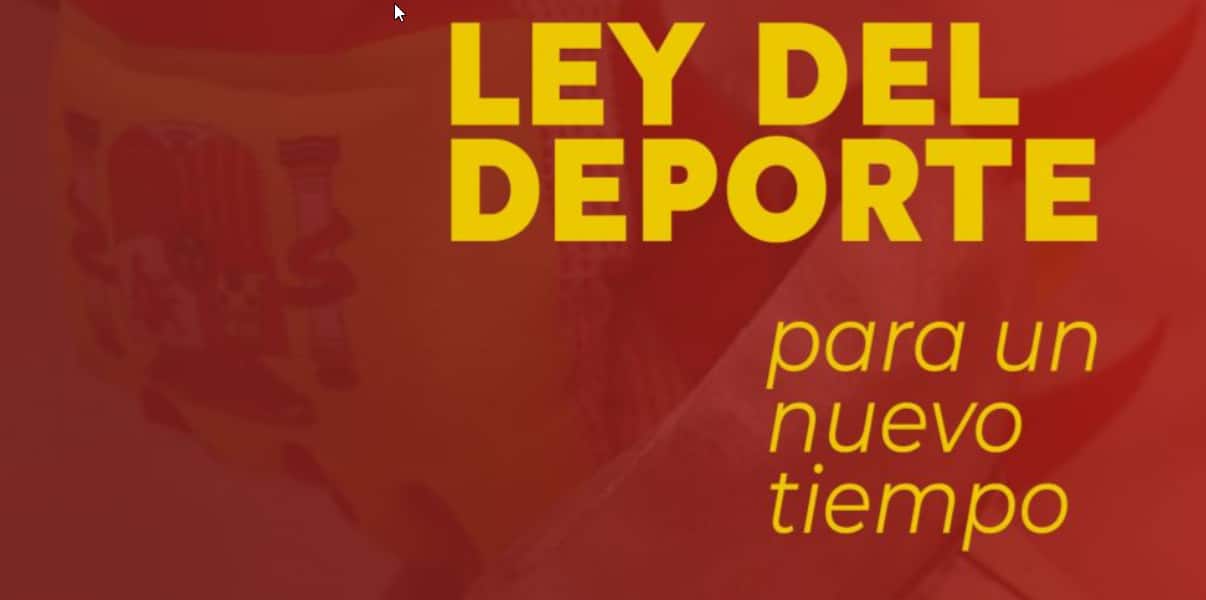 The Council of Ministers has finally approved, after a year of parliamentary processing, the new Sports Law.
It will shortly be published in the BOE and will be in force, and rIt will replace the old law that was in force since 1990.
These are some of the main points of the new law:
Difference between professional athletes, non professionals, high level (they are qualified by the Higher Sports Council), high performance (they are qualified by the autonomous communities) and casual
introduces new measures in favor of equality and against any kind of discrimination.
The attends to the rights of LGTBI people and it will grant greater protection to the collective against any kind of violence or act of discrimination that it may suffer.
It includes aspects such as ecological transition, el promotion of rural sports territorial cohesion and digital innovation in the sector.
The rights of professionals include the reconciliation with your family life, academic and professional; special protection measures for maternity and paternity.
Sections are included for volunteer jobs., college sport y school age
Recognize the CSectoral conference on sport as a body of interlocution between all the administrations and element of territorial cohesion
Eliminates the obligation to be a sports limited company to participate in professional competitions
Modifies the powers of the Administrative Court of Sport (TAD), which will stop resolving violations of the rules of the game.
Federations and professional leagues will have the oObligation to prepare an annual report on equality
They will also have to have a protocol for prevention and action in situations of discrimination.
More information on CSD page