Víctor del Corral Lanzarote Ironman champion 2012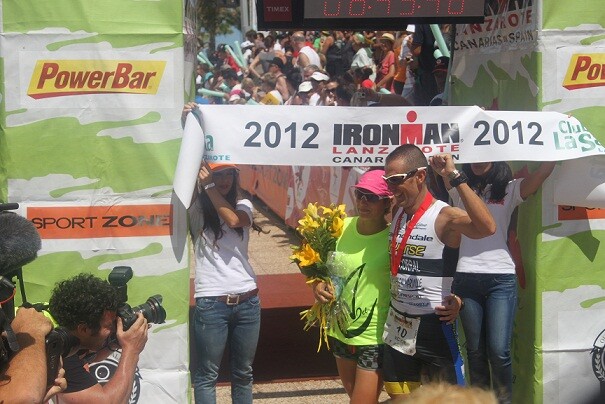 The Spanish triathlete, Victor del Corral, has made history in the 21 edition of the Ironman of Lanzarote. With a total time of 8:44 this "all-terrain" athlete has managed to prevail over the great favorites of the event.
Despite the fact that, according to statements made to the press, his sensations in the water were not entirely good, since at some point he felt disoriented with the buoys, he managed to be among the favorites and maintain his position in the cycling segment, in which we could see British Philip Graves at the head of the cycling race until his arrival at T2.
Ten minutes ahead of Victor del Corral were not enough for Graves to maintain his lead in the race on foot and thus take first place on the podium.
The Spanish triathlete managed to go back minute by minute to position himself as the leader before reaching the final 10 km, which gave him enough time to savor this well-deserved victory during and after the competition.
"I have enjoyed these last kilometers of the race on foot, knowing that I had the victory there, I could only feel gratitude to all those who support me. I am very excited to move forward, for me it is a dream come true "