Triathlon News
The Long Distance Triathlon Camp of Club La Santa is back, ideal to prepare the IRONMAN Lanzarote
It will be held from February 21 to March 5 2020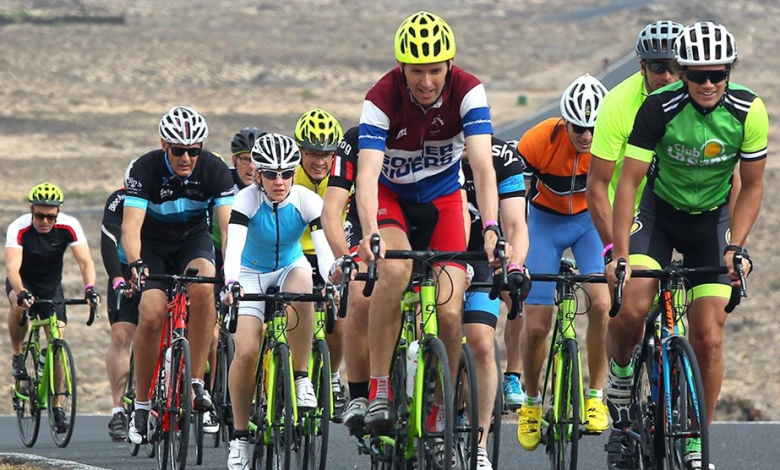 Is a specific campus for triathletes to be taught in English will be held from the 21 of February to the 5 of March 2020
This Training Camp offers you a great opportunity to prepare for races and triathlons of the 2020 season - even for the IRONMAN LANZAROTE.
El Club Santa, One best sports centers in the world, he imparts his Triathlon Campus oriented at all levels
Campus Objective
It seeks to improve your physical condition, in addition to giving you advice to improve in all aspects of Triathlon.
The swimming sessions will take place in one of our pools of 50 meters, In the lagoon of Club La Santa and the IRONMAN circuit of Puerto del Carmen
The salidas cycling, with 3-4 groups with different speeds will take you all over the island including the IRONMAN circuit, and the races will take place in and out of the race, with some sessions on track.
Program
Friday
09.00 Welcome and registration
10.30 Introduction and choice of bicycles
11.00 Cycle route (2½ hrs)
17.00 Swimming in the lagoon Club La Santa
Saturday
09.00 Bicycle (2 hrs)
13.00 Swimming in pools of 50 m
16.00 Carrera 1 h Round Trip Route
18.00 Talk
Sunday
10.00 Bicycle-Race Session
(3k, 20k, 6k, 20k, 6k, 20k, 3k)
16.00 Swimming in the pools of 50m
17.30 Talk
Monday
08.00 Swimming session in the sea IRONMAN circuit in Puerto del Carmen and Carrera around 10K in the IRONMAN circuit after swimming.
Price
The price for one week is € 230, or € 330 for two weeks. Includes all scheduled activities, as well as seminars, training and professional follow-up, transportation to Puerto del Carmen, car service, a weekly dinner and a special t-shirt for the event.
Places are limited, book in advance to avoid setbacks. The camp is exclusive for clients of Club La Santa.
You may also be interested in this