The Vitoria Triathlon World will bring together 1.150 participants from 31 countries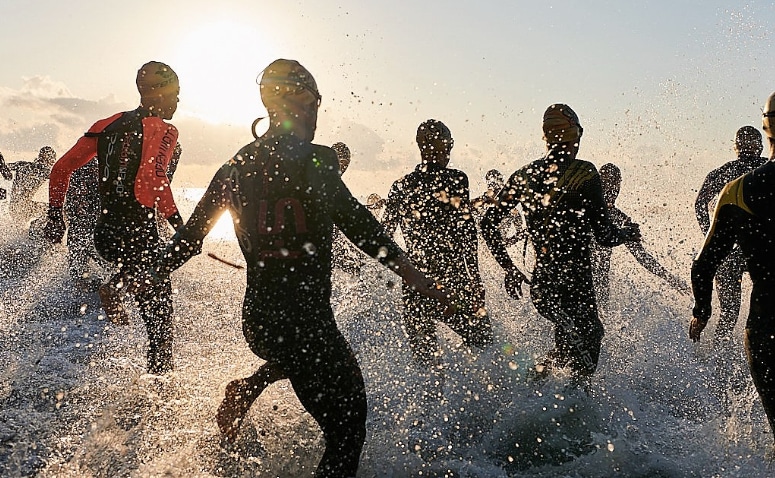 The Long Distance Triathlon World Championship to be held next July's 29 in Vitoria will gather 1.150 participants from 31 countries.
As the registration period closed, the president of the Basque Triathlon Federation, Agustín Méndez, announced these data today during the presentation ceremony for the signing of a sponsorship agreement for the event with the Basque Water Agency, Ura.
The number of registrations "exceeds all forecasts" that the organizers had initially set when the capital of Álava was designated to host the 2012 World Cup.
The World Cup will have representatives of a total of 31 countries from the five continents.
In the elite category there will be 50 participants, 31 in the male category and 19 in the female category. The Spanish men's team will have six triathletes: the man from Vitoria Eneko Llanos, Raúl Amatriain, Richard Calle, Mikel Elgezabal, Miquel Blanchart and Pedro Miguel Reig after the Basque player Peru Alfaro was out due to injury.
In women, the Spanish team comes with four participants, the Basques Virginia Berasategi, Gurutze Frade, Maider Gaztañaga and Estefanía Gómez from Navarre.
In addition to the elite test, the age groups and paratriathlon, the participation is completed with the presence of the 226 registered in the Open test, open to triathletes who have not been able to get a place and which will be held over the same distance as the Championship. of the world.
"70 percent are Basque triathletes while the remaining 30 percent come from different countries," Agustín Méndez has remarked.
Source: lainformacion.com