Photos
VICTORY ENDURANCE bets on the TRIATLON TRIMADRID CLUB, as a sponsor of the same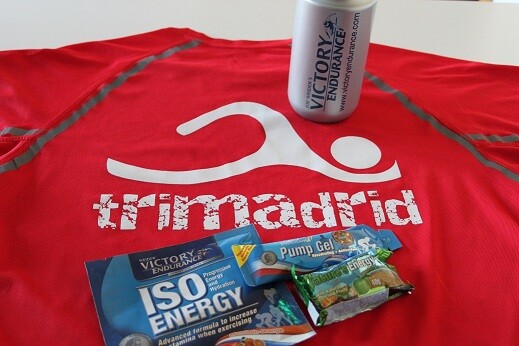 Victory Endurance company of recognized prestige in sports nutrition, has opted for the triathlon club TRIMADRID (www.club.trimadrid.com) by signing a collaboration agreement thanks to which our athletes will consume products of that brand, thus ensuring that our athletes will always have an optimal state both in terms of hydration and energy and recovery capacity in both training and competition.
Trimadrid is a triathlon club of recent creation that bases its philosophy on being an 2.0 club, open to anyone from any part of the country that wants to "learn triathlon" and enjoy this sport.
With headquarters in Tres Cantos, bike trips are scheduled weekly, with the help of our partner Antonio Gil, as well as guided training sessions on foot that are conducted free of charge once a month by their top Triathlon coach, Angel Moncada .
On the other hand, thanks to having a superior triathlon coach, the club can offer its athletes advice and the possibility of hiring personalized triathlon training and / or specific for those who want to improve swimming
All of us who practice this triathlon know that it is a resistance sport that demands a constant level of effort for long periods of time. Therefore, Victory Endurance has developed a line of products whose ultimate goal is to ensure that the needs of each part of the body involved, before, during and after training sessions, provide us with maximum performance by providing energy and hydration at all times to the realization of the activity, as well as facilitate an optimal recovery.
Triathletes of recognized prestige such as Victor del Corral and the Olympic triathletes Ainhoa ​​Murua, Mario Mola and Jose Miguel Pérez guarantee such products.
TriMadrid is also committed to Victory Endurance, with the aim of offering its triathletes the best products on the market.
You may also be interested in this