Fear of contagion from Covid-19 increases bicycle sales in the United States
Its use is considered essential to avoid the subway and the bus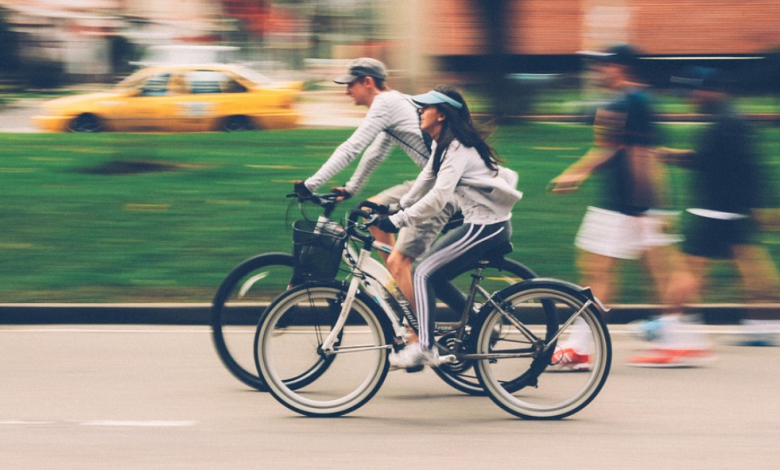 The United States is the country with the most number of Covid-19 cases and it has cities like New York, where they are very affected. In this city they still allow you to go outside for a walk or exercise.
As reported by confidential, increase in bicycle sales has increased , due to the fear of contagion in the subway or the bus, since they are two of the most used transports by the population
Most of the purchases are made by people looking for a way to get outdoors, although other users use them because they do not use public transport for fear of infection.
The bicycle, an essential good and the stores are open
In U.S.A the bicycle is an essential transport asset And for that reason, bicycle shops have been open these days with various protection measures such as not testing the bikes and delivering them on the street.
According to the National Association of Bicycle Distributors, approximatelye the ¾ parts of bicycle sales in the United States they are made through large stores such as Walmart Stores, which is the largest seller of bicycles, they remain open.
Prices are around $ 500-800
Many of the bicycles that have been sold are cheap ones, with a price between 500 and 800 dollars, when the usual is the sales of bikes between 1.500 and 2.000 dollars.
This also has consequences and is that revenues are lower, according to Andrew Crooks, CEO of NYC Velo, a chain of three stores in the New York area. «We have to keep our doors open and still the business is not viable"He maintains.
However, this use of bikes seems to be one of the social changes that the coronavirus has brought. "[The virus] will never completely disappear.
Rather, we will learn how to live with it, as with other viruses, "says Kaitlyn Lee, who bought a bike this weekend to avoid public transport when her graduate later gets a job.
In Spain the DGT recommends its use
In Spain, part of the confinement has been lifted, allowing sectors such as industry and construction to return to work.
For this reason and with the aim of avoid increasing cases of new infections, the DGT have called for use the bicycle as a means of transport.
#Good Morning
La #bike ? ‍♀️? ‍♂️ is a good option to move if you have to. You do not need to wear a mask and it guarantees #SocialDistance necessary to avoid infections. #Happy Thursday #DGTeros pic.twitter.com/NWKwrytZZD

- Dir. Gral. Traffic (@DGTes) April 16, 2020
Covid-19 is here to stay, according to many doctors, so one of the changes that could be instilled in the population is the use of bicycles as a means of transport in large cities.
This would undoubtedly improve the quality of life in cities, as well as the decrease in infections in mass transport.
It will be a difficult change, but I hope we see it