Two Lotto members test positive for Covid-19 48 hours after the start of the Tour de France
Tour de France released a rule that if a team tests 2 positives it can be expelled from the race.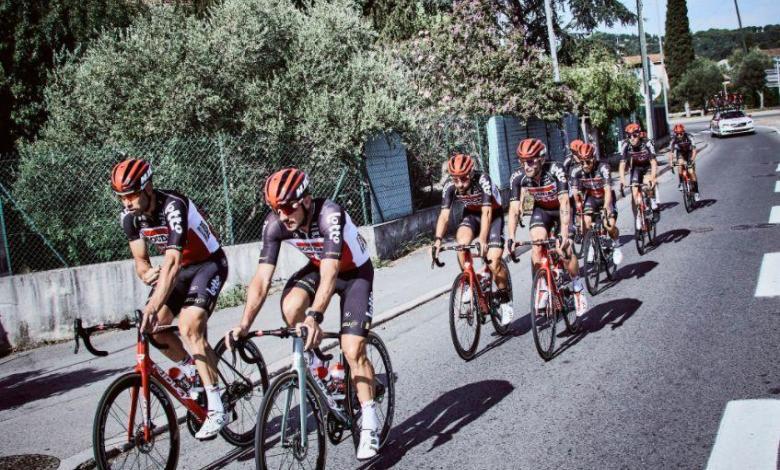 According to Diario Marca, two members of the Lotto team, who belong to the Staff, have tested positive in a second test of the PCR test.
For this reason both have been removed from the team just two days before the start of the gala round.
It must be remembered that the Tour de France issued a rule that if a team tests 2 positives it can be expelled from the race.
In addition, two other people from the team, who shared a room with them, have also had to leave the race, according to the Lotto in its statement, whose leaders are the Australian Caleb Ewan and the Belgian Philippe Gilbert.
After a PCR test, specific to SARS-Cov-2, revealed two non-negative cases, Team #LottoSoudal decided to send home two staff people, as well as their roommates. Safety remains priority number one.

- Lotto Soudal (@Lotto_Soudal) August 27
According to media from the Belgian country, those affected are two assistants of the medical corps and two mechanics.
«A first test was carried out six days ago on the whole team. The latter was negative for everyone. This Wednesday, August 26, a second test was carried out on the coaching staff and the riders.
Unfortunately, one test was positive and another suspicious. To protect everyone's health and the smooth running of the Tour, the two affected staff members immediately left the leadership of the team.
As a precautionary measure and to respect the covid-19 measures dictated by the Tour de France, the risk contacts of these two people will also leave the race, "they explained in the statement.
Teams want to change this rule
The squads that will participate this year in the Tour are showing their concern about this recent regulation
They are proposing that the team be expelled when two runners and not two members of the Staff test positive in the PCR tests.
If there are no changes, this Saturday the race will start with these regulations, that if it had been in competition the Lotto team would have to have gone home