The PTO continues with its attempt to buy IRONMAN
The PTO has published on its website a statement where they present the letter sent to the Wanda Sports board of directors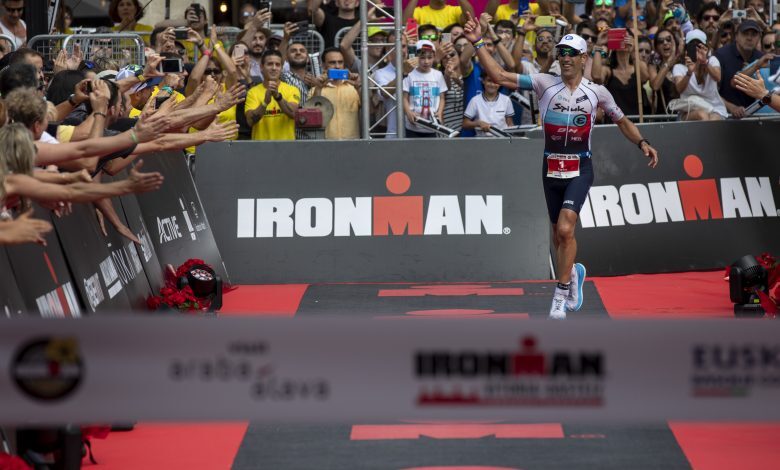 A few weeks ago we already published the intention of the PTO (Professional Triathletes Organization) to try buy the IRONMAN franchise, although shortly after from Wanda, owner of the brand, discarded the sale
Well, today the PTO itself has published on its website a release where they present the letter sent to the board of directors of Wanda Sports on February 3
Crankstart Investments at the head of the investment
In the letter they report that the PTO has closed a partnership with the investor Crankstart Investments and they want to resume talks to buy the franchise.
A fruit of this association is the 2 million dollars that will distribute the Collins Cup, a "Ryder Cup Golf" type competition for the triathlon, where the best triathletes in the world will be.
Crankstart Investments, with Michael Moritz as the main investor (he has invested in technologies such as Google Paypal, Linkedin, Yahoo, etc.) is leading this proposal that is intended to favor athletes
More exciting news from the PTO !! PTO renews interest in IM acquisition, expresses willingness to work with other potential acquirers. Never a dull moment with the PTO #pt #collinscup #triathletesunited #triathlon https://t.co/xToiJ5lstQ

- PTO (@protriorg) -
This is the letter sent:
For the attention of: Mr. Hengming Yang - CE
Dear members of the Board:
We write to you on behalf of the Professional Triathlete Organization (the "PTO") to inform you that we have closed the financing of our partnership with Crankstart Investments.
Once again, we want to present our proposal to initiate conversations for the acquisition by the PTO of all the assets of Wanda Sports Group Company Limited ("WSG") related to its global triathlon and mass participation business (the "WTC Business") )
The PTO is prepared to consider a cash transaction or one in which existing WSG shareholders can participate in the growth of the WTC business that the PTO is in a unique position to offer.
We firmly believe that it is only with the help of the PTO and its professional athletes that the WTC Business has the ability to stabilize and grow, and that without our cooperation, the WTC Business would deteriorate.
We are pleased to work with any other financially stable group that may be interested in acquiring the WTC business, reducing its debt burden and releasing the value that only the PTO and its professional athletes can offer.
The PTO and the North Point Advisors, our financial advisors, are prepared to begin discussions immediately with your senior management and financial advisors and to sign a customary confidentiality agreement to begin some confirmatory due diligence.
In light of the importance of this proposal for its shareholders and the triathlon community, as well as the potential for selective disclosures, we will publicly publish the text of this letter tomorrow morning.
We believe that this proposal represents a unique opportunity to obtain significant value for WSG shareholders and employees, and that the PTO can uniquely provide a healthy and growing environment for the WTC business.
We hope that you and your Board share our enthusiasm and, in accordance with applicable fiduciary duties, we expect a prompt and favorable response.
Respectfully yours,
As soon as we have more news we will publish them