ASICS helps us find the ideal running shoe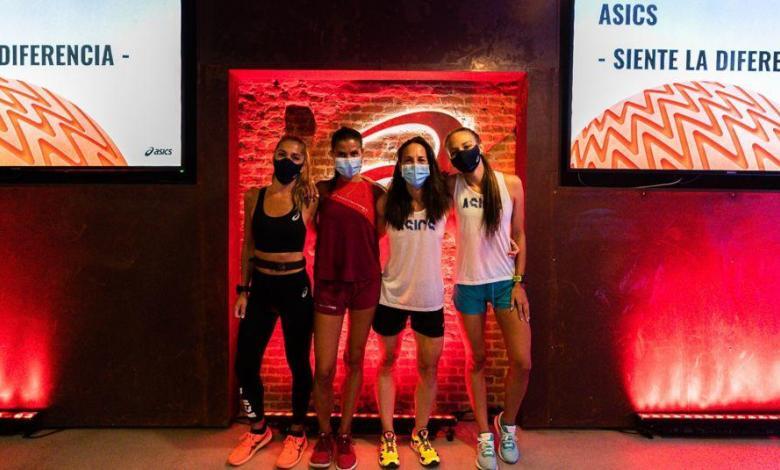 As a result of the study carried out by ASICS, where they told us that, 80% of runners could be running with an inappropriate shoe, ASICS created the perfect event so that runners, both regulars and beginners, they could find the shoe that best suits their needs and feet.
ASICS, a brand committed to helping running fans, showed us in Madrid y Barcelona (venues chosen for the occasion) how we can find the perfect running shoe.
Attendees were able test the most current models brands such as Gel-Kayano 27 ™, GT2000 ™, Gel-Noosa Tri 12 ™, Novablast ™, Gel-Cumulus 22 ™, Gel-Nimbus 22 ™ and Glideride ™.
In addition to receiving a briefing by the ASICS Brand Trainers, they were also given a tread test on a special treadmill and once analyzed, they were able to test the shoe that best fit them.
A totally personalized experience in which each participant was able to solve their doubts about which is their ideal footwear according to their type of foot and stride. It is very important to avoid injury, know if our foot is supinator, pronator or neutral.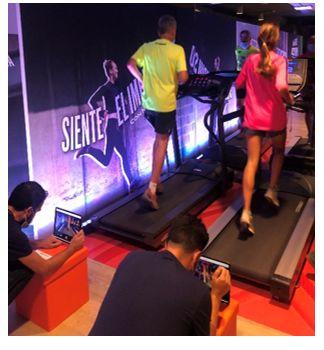 Once their ideal model had been chosen, the guests tested the shoes accompanied by the ASICS FrontRunners and thus experienced their first sensations and discussed them with the ASICS staff.
In both cities, the event was held for 3 consecutive days, one of them exclusively for the media.
SNEAKERS
The innovative ASICS technologies in each shoe make them different and special for each runner:
Gel-Kayano 27 ™
Enjoy maximum comfort and advanced support with the GEL-KAYANO ™ 27 running shoes. The new technical mesh upper composition will keep your feet cool, while the sole is very flexible and promotes a natural transition between each of the phases of the tread.
GT-2000 8 ™
Promoting a light gait, the ASICS GT-2000 ™ 8 shoes are designed to provide adequate comfort and protection for runners seeking high-performance, stable shoes.
The GT-2000 ™ 8 asphalt running shoe features an updated piece of GEL ™ technology and a softer foam section in the heel to improve comfort and shock absorption. The lightweight midsole with FLYTEFOAM ™ technology ensures smooth contact with the ground and a much more energetic stride.
Gel-Noosa Tri 12 ™
Boost your running performance with the GEL-NOOSA TRI ™ 12 running shoes. With their eye-catching design, these lightweight running shoes provide a combination of comfort and support to help you meet your training goals.
For a lightweight, cushioned ride, the GEL-NOOSA TRI ™ 12 features a FLYTEFOAM ™ midsole that works in conjunction with GEL ™ cushioning technology on the back of the foot to ensure a more comfortable ride.
Novablast ™
Designed for neutral runners looking for responsive running shoes. This lightweight design features our explosive FLYTEFOAM ™ foam midsole for a spirited bounce with every stride.
Glideride ™
allow you to run longer with less energy expenditure.
The GUIDESOLE ™ technology in the sole is the great innovation that this model incorporates. Here's how it works: Optimized cushioning reduces muscle load with every stride.
This is achieved through the combination of FLYTEFOAM ™ and GEL ™ cushioning technologies.
Gel-Nimbus 22 ™
Enjoy lasting comfort with the GEL-NIMBUS ™ 22 shoe.
Packed with performance-enhancing technologies for neutral runners, this version of the running shoe offers a combination of cushioning and responsive stride thanks to a GEL ™ cushioning unit in the heel that is softer and ensures excellent shock absorption.
Enhanced GEL ™ technology in the forefoot further reduces the load on your feet, while FLYTEFOAM ™ Propel technology in the midsole provides a more spirited ride.
Gel-Cumulus 22 ™
The GEL-CUMULUS ™ 22 running shoes are the ideal choice for neutral runners looking for a soft and flexible shoe for every day, with a perfect fit.
This new version features a one-piece mesh upper and a seamless 3D print that provides comfort and support around the foot: you will enjoy a perfect fit from day one!
The FLYTEFOAM ™ technology midsole is softer than the previous version and provides an even more cushioned ride.
The participants were very happy with the event. Not only for being able to try different ASICS shoes and technologies, but also for knowing more deeply the philosophy that the Japanese brand tries to transmit to us: Healthy mind, healthy body.
The feelings of the journalists
"They gave us an explanation about the different ASICS shoes and a tread test. According to kilometers, if you have had an injury. It turned out that I am a pronator and I have tested the GT-2000 8. We took a few laps around the area to test them well ». Susana Sancha «Triathlon News»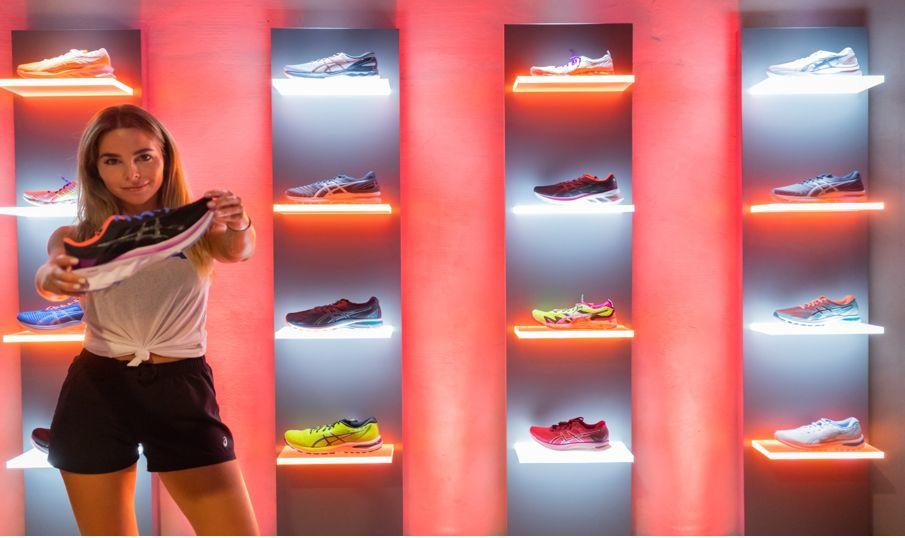 "The truth is that this event has been a" hoot ", not only for the media but for all the usual runners to be able to know what their ideal shoe is. I have always used neutral shoes and no, it turns out that it was not the correct one. It was great for me! " Samanta Chocrón- A journalist in slippers.
The ASICS staff was very aware of all of them, solving their doubts at all times and above all making them feel safe thanks to the Covid-19 measures adopted for the occasion.
The App Shoe Finder app
Thanks to ASICS for giving this opportunity to runners and we remember that on the brand's websites we find the Shoe Finder app https://www.asics.com/es/es-es/shoe-finder/ that will help us find the shoe that best suits our foot.
In addition, some ASICS stores have the necessary resources to do footprint analysis: www.asics.com/en/en-us/running-advice/foot-mapping-and-gait-analysis-how-it-can-improve-your-running-efficiency/
With ASICS, feel safe running! #RunToFeel