5.000 triathletes in central London: Challenge London makes history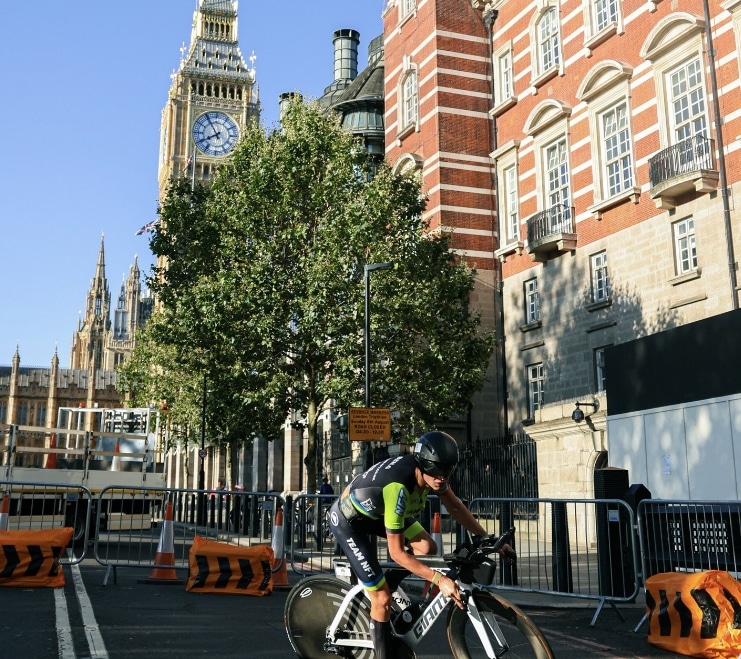 challenge london has marked a milestone in the history of triathlon, hosting more than 5,000 triathletes in the center of one of the most iconic cities in the world, London.
The 2023 edition has been the first of this new format, since previously the test was held as London Triathlon, and this year he has had a PRO test in the middle distance.
In the male category Sam Laidlow (FRA) he was the first to cross the finish line with a time of 3:29:31, leading from the early stages of the cycling stage.
Joshua Lewis (GBR) y James Teagle (GBR) they battled in the closing stages, with Teagle securing a hard-fought second place.
In the women's event Fenella Langridge (GBR), one of the favorites in the women's field, did not disappoint with a victory at Challenge London in a time of 4:02:11.
Magda Nieuwoudt (RSA) y Els Visser (NED) they rounded out the podium, in a thrilling race that saw Visser recover from a wrong turn on the bike to secure third place.
Changes to the Challenge Family World Bonus
With the recent competition at Challenge London, there have been significant changes to the Challenge Family World Bonus standings.
Magda Nieuwoudt is getting close to Lucy byramWhile Fenella Langridge y Sam Laidlow They have risen to fourth position.
In addition, Els Visser has entered the top of the rankings. These dynamic changes in standings reflect the intense battle for the $125,000 end-of-season bonus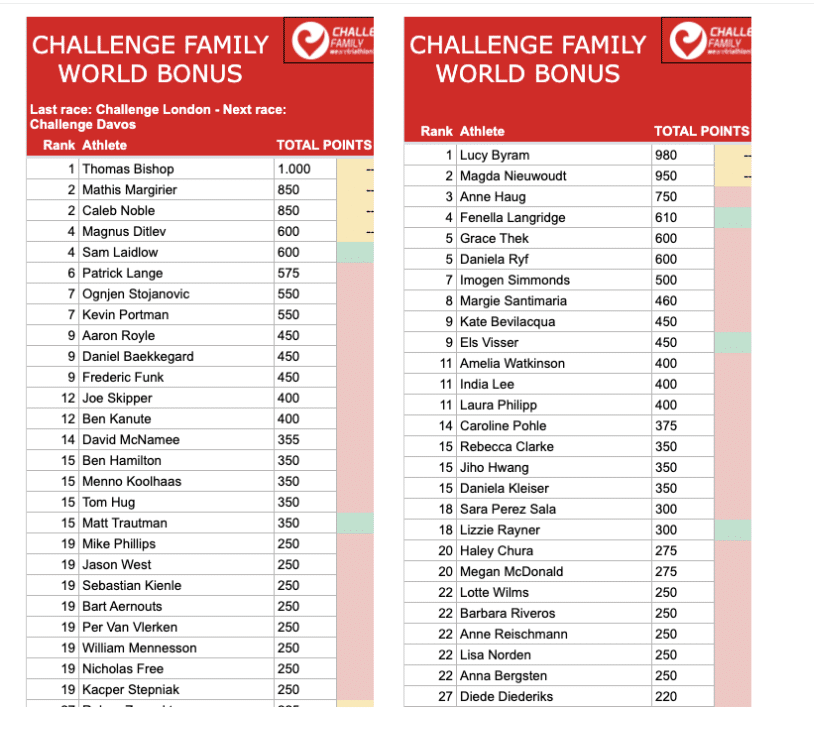 The tour its strong point
The tour took participants past iconic landmarks such as Big Ben, the London Eye and the Houses of Parliament.
The departure was made from the ExCeL Center in East London, the heart of the Docklands.
Registration and Details for Next Year
Challenge London will return in 2024, with entries expected to sell out quickly.
Those interested in participating in next year's event can register at www.challenge-london.com.
London as a Tourist Destination
London, the capital of England and the United Kingdom, is famous for its rich history and impressive architecture.
Visitors can explore Buckingham Palace, the Tower of London, the British Museum and enjoy a panoramic view from the Shard.
More information about London can be found at Wikipedia.