Javier Gómez Noya «The postponement of Abu Dhabi upsets everyone's plans»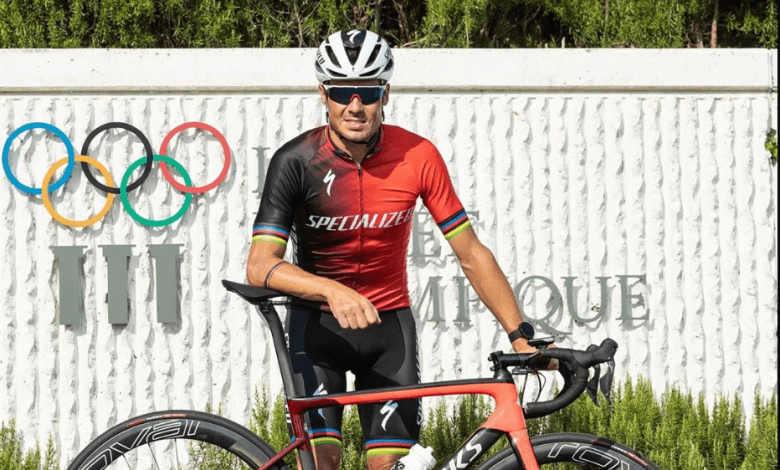 This past Saturday we learned about postponement of the first appointment of the Triathlon World Series in Adbu Dhabi by the Coronavirus.
That same week, it was detected two positive cases in two staff members of the cycling tour that was being celebrated in the country. Once located, the competition was canceled and those affected were put in isolation.
Finally, no positives have been detected and some cyclists have started to return to their countries, although there are still 4 cycling teams in Abu Dhabi.
Due to this, the government of the country, together with the ITU decided to postpone the test of Abi Dhabi, which had to be disputed this week.
Also on Saturday, we learned of the suspension of Paris half marathon and formerly of the Tokyo marathon, all for the concern of the spread of the virus.
«These are decisions that are made for the benefit of all»
In an interview with EFE, Javier Gómez Noya, who this year is focused on the Olympic Games, commented: 'The postponement of Abu Dhabi disrupts everyone's plans, indeed, as we planned to compete.
But, well, they are decisions that are made for the benefit of all who were going to be there, for precaution and safety. '
We accept the decisions and hopefully soon the situation can be normalized and we can compete again and not affect the rest of the season. »
Worried for Tokyo?
«I don't think about it too much, I try to focus on preparing them.
Then it is the authorities and those who have to make those decisions will have all the information and will take all the measures so that the Games can be held safely, which is the important thing.
Hopefully it is a setback, nothing more, this suspension. And that the situation is controlled«.
How is your season going?
"I've been training what he plays at this time of the season and doing a good job, thinking about the end of July, not so much in Abu Dhabi or in the first races of the World Cup. '
These first tests are not an objective in itself for me, beyond going rolling in competition.
I have worked smoothly, without injuries, and with good continuity, something that is very important. In good weather And I'm progressing little by little '"
The hardest will come later
'There are many months and a lot of work to do and for the moment things are going as planned.
The hardest will come later, as the games get closer. »