The "Manx Tri Team" or Tri Team of the Isle of Man raises funds for cystic fibrosis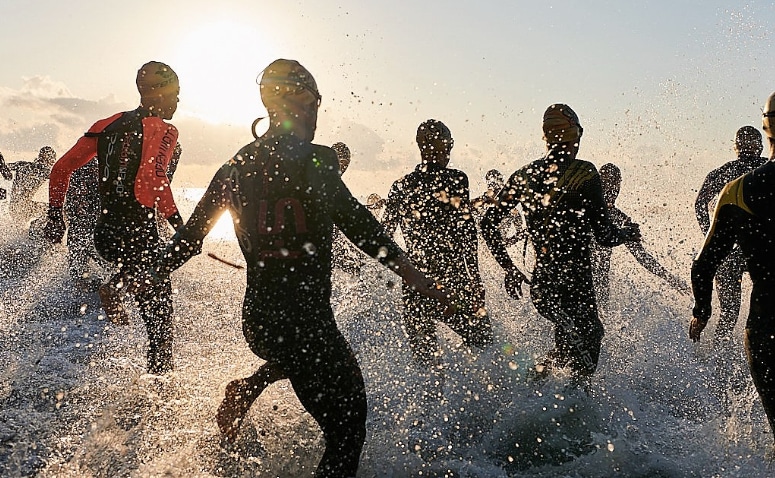 Only a couple of months ago we were lucky enough to meet Isabelle Janssens during the Spanish Medium Distance Championship held in Valencia last March.
During this meeting we got to know first-hand the charitable association TRI WWW that he founded a few years ago with the aim of helping people with disabilities improve their quality of life through sport and that since then Triathlon News wants to contribute its bit.
An admirable project that we cannot help but echo. Today we are writing this press release to raise funds for Cystic Fibrosis.
Triathlon is a sport on the rise, and Spain is at the forefront in the number of world licenses in paratriathlon during the past year 2011, just ahead of Great Britain. Thanks to projects like TRI WWW, there are many people with disabilities who have help, which makes them achieve their dreams.
The "Manx Tri Team" or Tri Team of the Isle of Man raises funds for cystic fibrosis
This Saturday morning, at the Ironman Lanzarote headquarters, we met Olivia McNeill's grandmother, Barbara, a woman full of energy and love, who is once again on vacation at Club La Santa, but this time she has come with a special purpose: the support of the Isle of Man Triathlon Team, which is going to do the 2012 Ironman Lanzarote, with the intention of raising funds for Cystic Fibrosis Research.
Barbara McNeill came to tell us the story behind this, and also make sure that we include the Isle of Man flag in the Parade of Nations next Thursday evening to bring more attention to this cause!
These past few years Steve, his brother Jonathan, and a few friends got together and participated in the Great Strikes hike. However, this year, they will do the Ironman Lanzarote, raising the bar a bit, since they go from a gentle walk with the family to the challenge of swimming 3,8Km, doing 180Km by bike and 42Km.
The idea of ​​doing the 2012 Ironman came about 10 years ago with 3 friends from college as a way to mark the end of their fourth decade, and Steve is relieved (and a joy!) To know that they will be there too. nerves on the surface at the starting line at 6:45 in just 7 days.
The race starts at 7:00 GMT and Steve hopes to finish it in around 12 hours, that is, around 19:00. He thinks he will need about an hour for swimming, 6 and a half hours for the bike and then about 4 and a half hours for the marathon)… "But don't take it literally either… If I have to crawl to finish, as long as I do it before the closing of midnight, I will be a happy man" he says.
To achieve this great goal, Isabelle and Steve moved with Olivia (6 years), Sofía and Cristina (3 years) and Hugo (6 months) to Lanzarote in January. Olivia, Sofía and Cristina go to the village school, they are very comfortable with the rabbit life, they play and sing in Spanish with their school friends around their house.
It is this family's dream that a cure be found for their daughter Olivia's Cystic Fibrosis before the degenerative nature of this disease has profound effects on the girl. It is precisely in the last twelve months that great strides have been made in CF research, which allow us to hope for the ultimate goal, a cure for the disease. So all of them are very grateful for all the support they receive to help them make their dream come true, by and for Olivia.
If you want to know more about this team of triathletes, their actions to raise funds and how you can do your bit to help Olivia, visit the website (in English): www.ironmenseeoffcf.com
In the name of Barbara, as well as Steve, Isabelle, Olivia, Sofía, Cristina and Hugo:
Thank you very much for your support and generosity!
For more info about the Ironman: www.ironmanlanzarote.com
Contact persons: Isabelle - tel +34 618742910