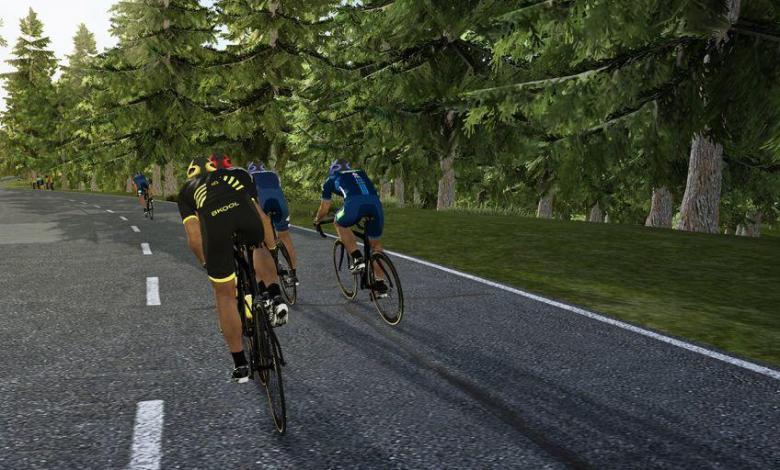 Elite and Bkool join forces again to bring us a spectacular virtual cycling competition, that will recreate the most mythical stages of Italy
How many times have you dreamed of launching your attack in full ascent to Mortirolo Or surprise your rivals on the slopes of Mount Stelvio?
That is precisely the essence of Elite Italian Classics by Bkool, a virtual competition that will allow any cyclist on the planet to compete in some of the most famous cycling stages in the transalpine country.
In addition, participants will have the opportunity to win a complete set up of the Elite brand.
Bkool and elite come together for this project
All this will be possible thanks to the collaboration between Elite, an Italian manufacturer of cycling rollers, with Bkool, the most realistic cycling training software on the market.
In the words of Diego Pantoja, Bkool's communication manager: "Our goal is to offer the opportunity to any amateur cyclist to feel the magic of the great stages of cycling in Italy and what better ally than Elite to achieve it."
Competition
The competition, which will run from eOctober 7 to 27, will five different stages, based on the real routes of some of the temples of Italian cycling.
Each stage must be completed during specific dates in order to access the classification:
1. Etna: from October 7 to 12.
2. Cesenatico: from October 13 to 15.
3. Mortirolo: from October 16 to 19.
4. Stelvio: from October 20 to 22.
5. Trial: from October 23 to 27.


The 3 most famous mountain passes in Italy will be climbed
The experience becomes even more realistic if we consider that those who are possibly the three most famous mountain passes in the country As far as cycling is concerned, Etna, Mortirolo and Mount Stelvio have HD video views available.
From Elite they have already confirmed the participation of Andrea Scisci y Lelia Koenig, who will join a peloton made up of thousands of cyclists from all over the planet.
«We are delighted to have our ambassadors on board in this projecto », says Mattia Gomiero, Elite Web Marketing Manager.
«Cycling today revolves around many passions, but the greatest of all is sharing your sport, with your cycling friends, your community.
And since sharing is caring, we care about the Italian cycling heritage, which is what this race at Bkool is all about. Exploring the most picturesque routes in our country. «
The competition can be done for free
To participate, it is only necessary to register in bkool.com and carry out the first stage within the stipulated dates.
The competition can be completed by 100% free of charge taking advantage of the trial month available on the Bkool website.
The winner will get an Elite training set up
In addition, the winner of the draw that includes the competition, will obtain a Elite training set up, which includes a Suito roller, a Elit training mathey he Elite Sterzo mechanical wheel support.
If you are one of those who prefer to live each stage, instead of following them on television, you cannot miss Elite Italian Classics by Bkool. The best cycling stages in Italy, sneak into your living room.