Emilio Aguayo will participate in the Ultraman Koa Distance medium
The Valencian triathlete has announced that he will be in the test that will be held in October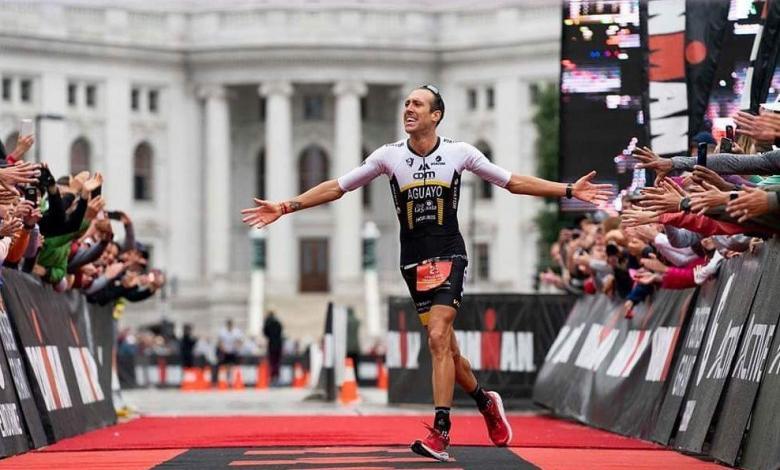 Emilio Aguayo, who this year had qualified for Kona in the IRONMAN Wisconsin With a spectacular victory he already has a goal for this 2020, the Koa Distance a test on medium distance Ultraman
Since you cannot participate in Hawaii this year for the pandemic Covid-19 You have chosen this test limited to very few participants.
In his social networks he commented:
On October 9, 10 and 11 I will participate in @koadistance, an Ultraman medium that is held at home in Valencia.
With Kona far on the horizon (October 2021) and with the few massive races that were left hanging (not surprisingly).
I had to find a new goal to keep myself motivated ... and I have found it!
I have been looking for proof that:
- had a limit of participants of less than 100 athletes;
- was well organized and with good reviews from previous years;
- close to home to avoid air travel (if possible, on the terreta);
- something that kept me motivated, whether it was because of the level of the participants, the format, that was challenging or that I liked the environment where it was held.
The test is not competitive, but I feel like doing it and I think it is one of the few that could be held, since we will be only 40 triathletes. Anyone else cheer up?
What is an Ultraman medium?
The KOA Medium Ultraman distance consists of: 5 km of swimming, 210 km of cycling and 42 km of running, which is divided into 3 days as follows:
Day 1: SWIM 2,5 km x2 - BIKE 72 km
Day 2: BIKE 138k
Day 3: RUN 42k.
It must be taken into account that the athlete will not be able to contest the test alone and will require the company of two assistants by car. It is an open traffic test.
Further information: koadistance.com