Extreme-Man by ARTROACTIVE SALOU in the 2013 will be part of the "113" circuit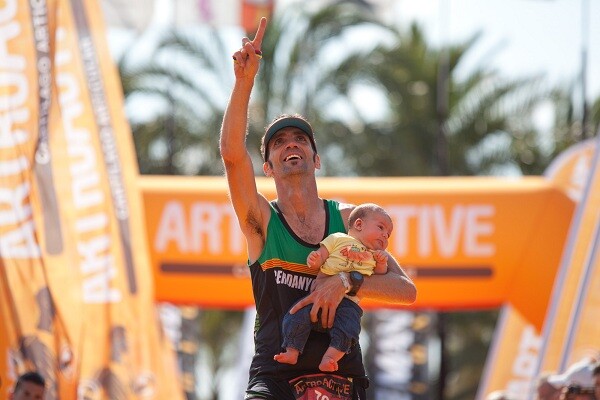 Despite the success and excellent reception of Extreme Man Salou during the first two editions of this international event that took place over the long distance called "226" this appointment will become "113", maintaining the same quality in its tests as well as the triathlete care that characterizes her.
This test belonging to the largest national Long Distance circuit, which already in 2012 has had its headquarters in Getxo, Salou and soon in Narbonne (France) and Menorca, will be held next Sunday May 5, 2013 on distance "113". With the aim of remaining one of the great references of the Half distance in Europe, Extreme-Man Salou has already attracted the most relevant triathletes on the international scene and the organization continues to work with great enthusiasm thanks to the commitment acquired to offer the better care and experience for the triathlete who is entrusted year to year in this circuit.
Soon more information will be posted on the web as well as social networks of the dates and locations of the Extreme-Man 2013 tests
info: www.extreme-man.com